10 reasons why I love using plant-based oils on my skin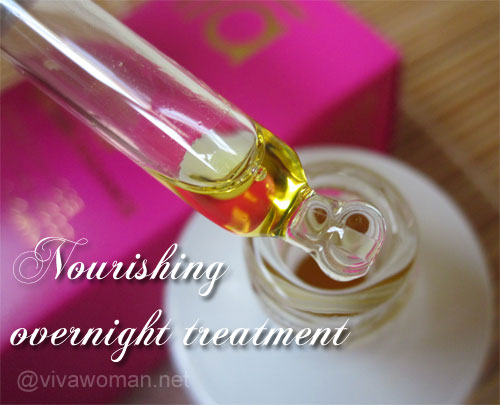 I started my journey using vegetable oils or carrier oils on my face back in 2008. It's been four years thereabout. During this period, I've also gone back to using facial creams and lotions for certain stretches but I recently realized that my face really enjoys using oil more than lotions and creams. In fact, I can say that I see more results using oils and I think some of you will agree with me. I'll probably have a bit more to say pertaining to this category but for now, let me tell you 10 reasons why I love using vegetable oils.
Before I start the list, here's a quick explanation about vegetable oils: they are the non-volatile, generally liquid fats extracted from fruit like nuts, kernels, pits, seeds and pulp. They are also referred to as carrier oils, base oils or fixed oils. In terms of quality, organic cold pressed oils are best. Okay, with that quick intro outta the way, here's my list of reasons:
1. Full strength, concentrated and undiluted goodness
The idea of pampering my skin with concentrated, undiluted vegetable oils with no added water or additives pleases me much. I think of it as getting the beneficial components of the oils like vitamins and fatty acids to my skin at their full strength. Potent goodness!
2. Natural sun protection
Some vegetable oils contain natural sunscreens. While the sun protection factor (SPF) is usually equal or less than 5 and insufficient for proper sun protection, I like the idea of added protection I get when I use them. Some of the oils with SPF include coconut oil, apricot kernel, wheat germ, cranberry seed, sea buckthorn, jojoba, amongst others. You can check out more details about them in my post titled natural sun protection from plant oils.
3. Fast absorbing
Many people think that vegetable oils are oily and heavy but on the contrary, many of them are actually very fluid, light and fast absorbing. Hence, you don't really get that greasy feeling after application. An oil like jojoba is actually considered as non-greasy because its composition is very close to that of human sebum.
4. Mix and match
The wonderful thing I find about vegetable oils is that they're very flexible in the sense that they can be used alone, or mixed. In fact, you can mix different vegetable oils together to optimize the best benefits according to your skin condition.
5. Varied choices for different skin types
Another great point about vegetable oils is that there are so many different oils and you can definitely find one that works well for your skin type. Whether your skin is dry, normal, oily, combination, sensitive or acne prone, you can definitely find one that works well.
6. Multiple usage
I can use vegetable oils on my face, my neck, my body and even my hair. I can use vegetable oils to stimulate my eyelashes to grow faster and stronger and I use a vegetable oil to nourish my cuticles daily. Oh, and I can also use vegetable oil to cleanse my eye makeup. Definitely multi-purpose love!
7. Minimize fine lines quickly
I actually find vegetable oils minimizing fine lines on my face almost instantly. Granted, it's temporary but I like the idea that my skin doesn't look so "crinkled". LOL.
8. Complements other skin products well
Another reason I like using vegetable oils very much is because they complement the other products in my skin care regime very well. I can always use an oil under a sunscreen, or use one over a serum, or one under a cream moisturizer.
9. Reasonably priced
Many vegetable oils are inexpensive and a bottle usually last quite a long time.
10. Smell great
Most of the oils I've come across smell pleasant enough. But even if they don't, I can improve their scent by dropping a few drops of my favorite essential oils to make them more appealing to my nose.
So are you also a lover of using oil on your face? Or maybe you like them on your body or hair better? Can you identify with the reasons I've shared or are there other specific reasons why you like using oil?

Comments