Apivita Shine & Revitalizing Shampoo & Conditioner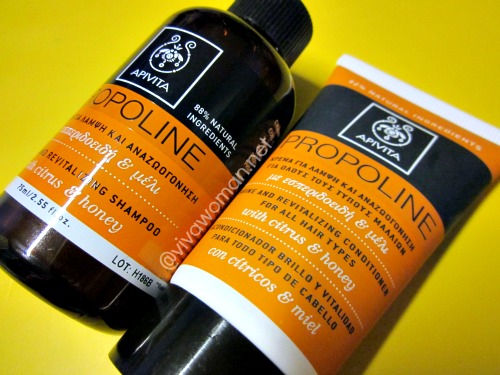 I don't usually try hair products as readily as I would with skincare products but I decided to take these Apivita Shine & Revitalizing Shampoo plus Conditioner with me when I was away for some short trips as they were conveniently sized for that purpose. I was a little leery of my decision as I didn't want to live with bad hair days for my trips but in the end, I just threw caution to the wind.
Good thing though, my hair didn't look bad nor behave badly on those days. They did what was expected but they're not entirely suitable to be used daily for my rather greasy hair. Because they're quite "rich", I think they'll work better for those with drier hair types. Also, I think the conditioner is not suitable for me.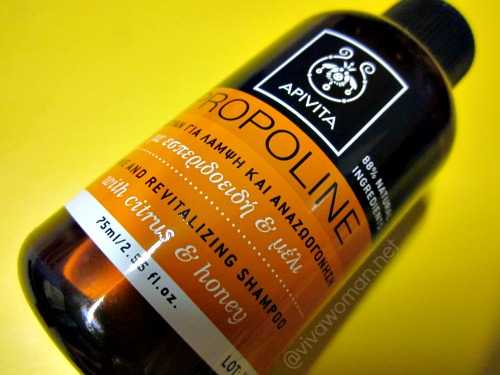 Apivita Shine and Revitalizing Shampoo & Conditioner
Both the products contain Bio Cotton Protection System (cotton + oligosaccharide + arginine), an exclusive innovation of Apivita laboratories, which works to strengthen hair texture and improves elasticity, forming a protective shield against environmental damage. And instead of water, Apivita uses organic rosemary infusion to offer antioxidant, toning, antiseptic and anti-irritant action in the shampoo and conditioner.
Smells great
I was surprised to learn that the shampoo is apparently developed for fine hair. I can't confirm any thickening effects on my hair but this shampoo definitely has some protective properties and was able to keep my hair smooth. I also like that the combination of citrus and honey smells great. As for the conditioner, it works like any other conditioner but I think it gave me some hairline pimples. It contains Stearamidopropyl Dimethylamine, which is a replacement for silicones and that ingredient is listed rather high up. I'd used the conditioner with another shampoo too and the problem persisted until I stopped using it.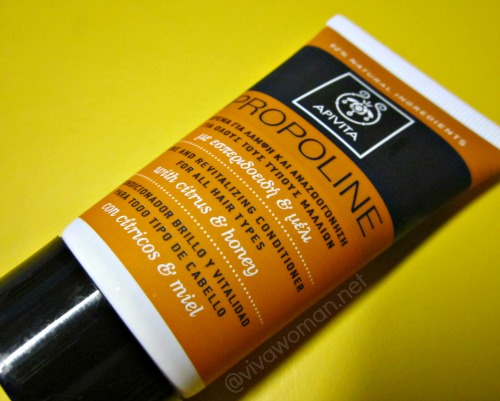 Other hair products
I'm not sure about the prices for these two products but they should be at least S$30 each in full sizes. Anyway, there are other shampoos and conditioners within the Propoline category to consider aside from these that I've reviewed.
Not organic
And for those new to the brand, Apivita is a Greek brand with products that are free of commonly used synthetic ingredients such as parabens, silicone, propylene glycol, mineral oil, thanolamine. They are not an organic brand but they have received certifications from ECOCERT in France and ICEA in Italy with respect to the organic nature for a number of products.
Comments