It's time to check out the prints and the patterns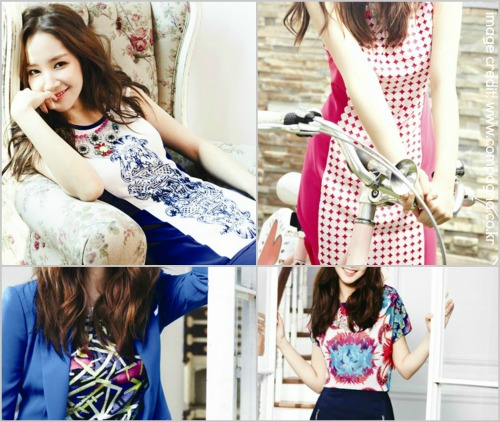 Would you like to wear a chess board on your body? No, why not? It's really fashionable because the iconic check squares are a big hit on the fashion runway with a myriad of designers offering their take on the monochrome motif. Well, if checks are not your kinda thing, then perhaps some abstract graphics, floral prints or ethnic visuals then? One way or another, you'll need to jazz up your wardrobe with some form of motifs. The idea may not sound exactly appealing if we're just going by words but check these Compagna collection from Korea and perhaps you'll be inspired. They're not your riot-of-color-cry-out-loud designs but each piece has a nice feminine touch that would not contribute to eyesores.
I like abstract graphics, like those from Desigual. I thought I won't like monochrome checks but turned out, I was told I look very nice in one. But I'll draw the line with huge floral prints (think Hibiscus). They are really not my cup of tea especially since I'm petite. Plus, I'm not in the mood to have some butterflies or bees buzzing my way.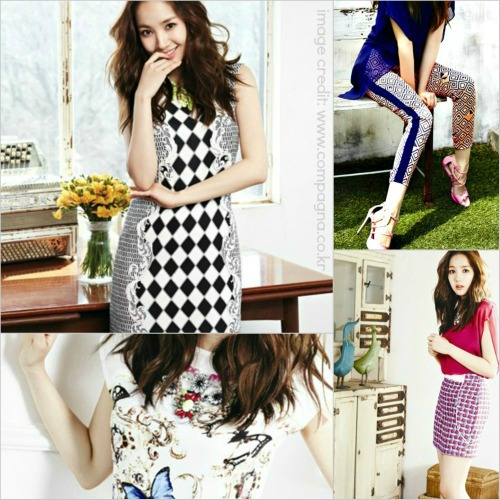 Anyway, I think the dresses are in particular, visually interesting. I'm shopping for some new pieces to wear for my nephew's upcoming wedding and perhaps I'll just look at prints and patterns instead of the usual monotones. Just no big hibiscus, no parrot and no zebra. Or my dear husband would be suggesting that we take a trip to the zoo.
Comments