Leather jacket, monochrome dress & biker chic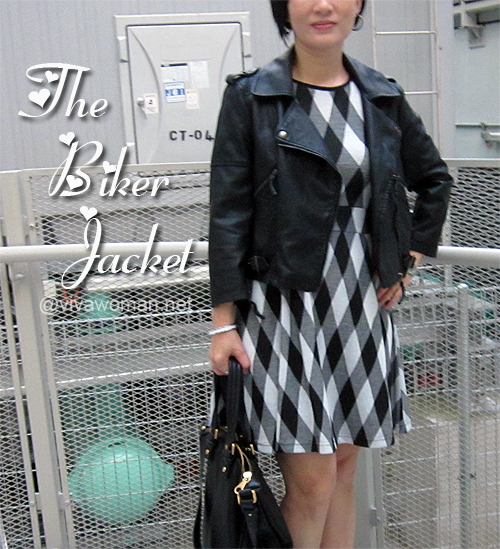 What? Wearing leather jackets in hot, humid Singapore? Are you mad? Well, no actually. I think it's perfectly fine to wear them indoors, especially when the weather is all wet and cold. Anyway, I can wear my leather jacket to work but I've decided to keep it as a weekend gear instead. I mean, there has to come a point where I don't look like I'm going to work every day right?
Although I can wear my leather jacket with just about any outfit, I like it best when worn over dresses with a touch of feminine rocker chic. In fact, I'm so loving this monochrome combination! A pair of boots would be nice but I haven't found a pair that's comfortable enough for my feet to walk a mile with no pain.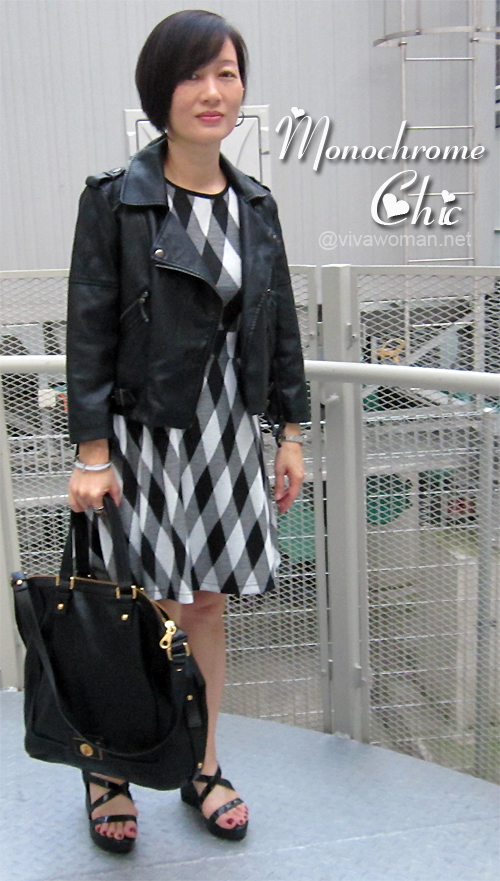 Yeah, this is my first leather jacket acquisition from ASOS. It's very fitting and I think I might consider getting another one soon. Maybe a stud biker jacket next! I'm eyeing one from River Island, which comes in the price range I can afford.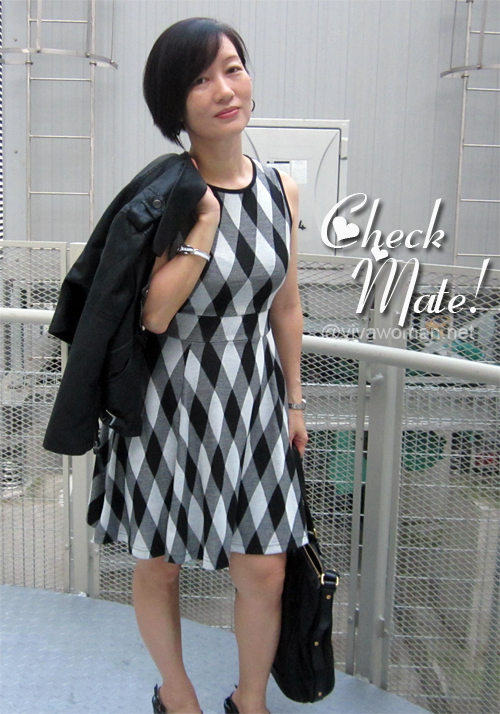 The monochrome diamond print skater dress is also from ASOS. The Marc by Marc Jacobs Revolution Zip Tote is from Shopbop. I can't remember where I got the shoes now but it's definitely local. And oh, my 10-year-old son shot these pics for me…he's now my official fashion photographer! LOL.
So ladies, do you like leather jackets?
© www.vivawoman.net copyright notice ☺
______________________________________________________________
Comments