Kimberly Sayer Almond & Lavender Face Scrub Review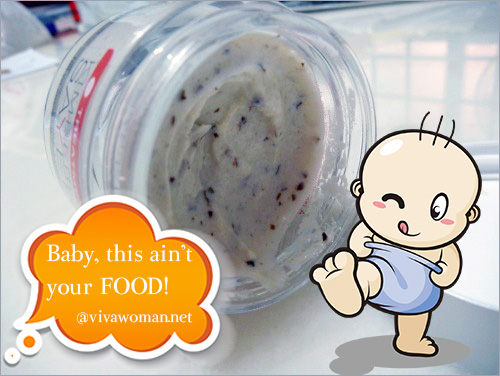 It's funny how skin types can change over time. I used to have combination skin that is more on the oily side, but after changing my lifestyle and diet in the past year, I find that my skin is now normal to dry. And because of my dry skin, I find that my face flakes more, which is probably due to an accumulation of dead skin. So from using clay mask treatments, I've switched to face scrubs and the one I'm mostly using now is Kimberly Sayer Gentle Almond & Lavender Face Scrub.
This product is marketed as a non-abrasive scrub formulated with shea butter and essential oils. In addition, it uses almond meal, jojoba beads and oat beta glucan which will not cause micro scratches on the skin. This face scrub is also said to contain some anti-aging benefits, suitable for all skin types.
Ingredients
Here's the full list of ingredients in the Kimberly Sayer Gentle Almond & Lavender Face Scrub:
Deionized water, almond oil & meal, safflower seed oil, shea butter, jojoba beads, vegetable glycerin, lavender water, hydrolyzed almond protein, aloe vera gel, extracts of arnica, comfrey, almond & oat, milk amino acids, ylang ylang & orange essential oils, lecithin, vitamins A, C, E, vegetable gum, coconut oil, Japanese honeysuckle extract (preservative).
Container prone to contamination
The Kimberly Sayer Gentle Almond & Lavender Face Scrub comes in a small jar of 60ml, which seems very small but can last you around two months if you use a coin-sized amount each time, say up to twice weekly. The only thing I find inconvenient with this product is the jar container, which encourages contamination. Whenever I use this in the shower, I will have to wipe my hands a little drier before I open and scoop some of the scrub out. And I don't think it's wise to leave it in the bathroom due to possible bacterial contamination. I really think the best kind of packaging for face scrubs should be in a squeeze tube.
Delicious smell
The smell of this face scrub brings back nostalgic memories! It sounds silly but it reminds me of a baby biscuit that I love so much as a tiny toddler—the kind that you use to wean babies off milk. It smells kind of milky and creamy. It actually smells more like food than a face product. The smell is quite strong so it would be advisable for people who are sensitive to scent to smell this product before purchasing it.
Gentle but effective
When applying it all over my face, the scrubbing beads feel gentle, but enough to work like a scrub. Some scrubs are more liquid based but this one is thick, kind of like clay masks texture, so it doesn't drip or get messy. After scrubbing, I tend to leave it on my face a little longer like a mask while I condition my hair. I'm not sure if it's just the scrub or leaving the scrub on my face like a mask that makes my skin feel very soft afterwards. It is effective in removing dead skins on my face but I find that I need to moisturize my face immediately after shower whenever I use the scrub. If your face is not that dry, the immediacy may not be so critical.
Price and availability
After using this product for a month, I find that it is useful in decreasing the amount of flaky skin I have on my face, so I'd definitely say this product does what it's supposed to. I bought it from Bud at Novena Square 2 for S$48 and I will definitely be repurchasing this when it runs out. If you have dry skin like me and are looking for a scrub in the market, I'll recommend you to give this a try.

Comments