DIY Beauty: Happy Sugar Scrub For Hands And Lips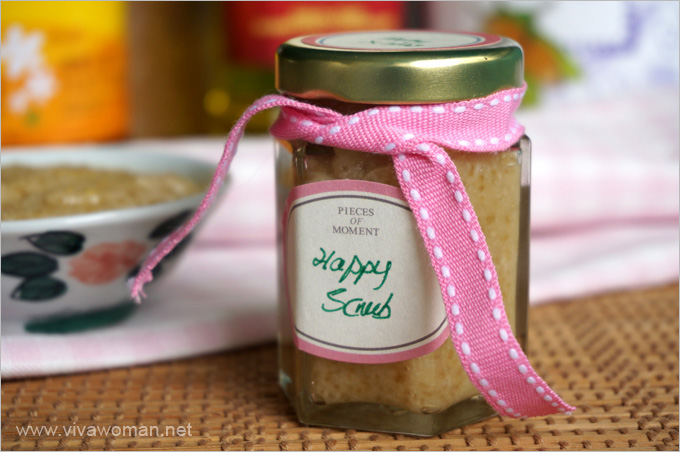 If you think eating too much sugar is bad for your health, consider using some on your skin because sugar is the way to go for a cheap and good scrub! It's way better than salt as it won't sting or bite. In fact, many brands I know carry one sugar scrub in their product slate. But instead of spending the money purchasing a sugar scrub, how about making one on your own? And all you really need is to dig in into what you already have in your kitchen.
So the real reason why I'm inspired to do a sugar scrub is because I came across an old post where I'd written about how to make a brown sugar honey hand scrub. Instead of just remembering how much I love it, I decided to recreate the recipe again, but this time with some leftover almond flour.
Using four simple ingredients found right in the kitchen
Almond flour is rich in vitamin E, selenium and monounsaturated fat, and that's why it is considered a good protective antioxidant for the skin. The slightly abrasive texture allows it to scrub away dead skin gently but leaves the skin pretty emollient because of the monounsaturated fat present in almond flour.
As for brown sugar, it is a favorite ingredient for scrubs because it is really great for exfoliating, not to mention it is cheap and readily available.
I like using honey to bind the ingredients together. It smells great and it is a natural humectant that attracts and retains moisture.
The last time I used jojoba oil but this time, I stuck with olive oil because I wanted to make a larger batch. You can use any oil of your preference. The main objective of including an oil is just so that the skin will feel nourished after the scrub. In fact, you'll find a natural glow after using this scrub on your hands.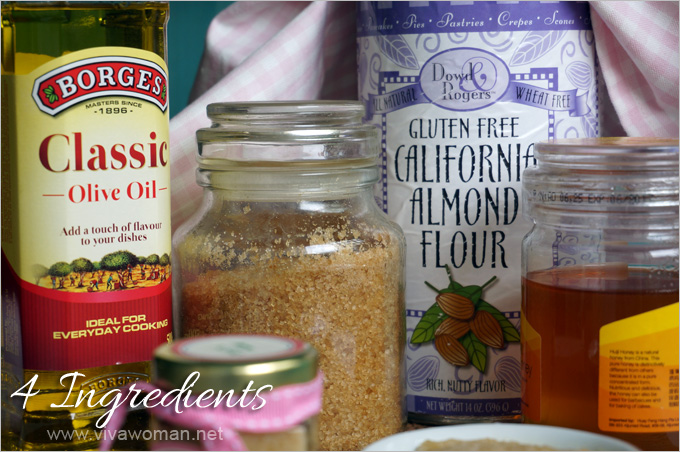 Almond Honey Happy Sugar Scrub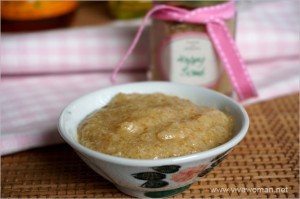 A beauty scrub for hands and lips.
Recipe type:
Beauty Scrub
Ingredients
Brown sugar x 3 tablespoons
Almond flour x 2 tablespoons
Honey x 4 tablespoons
Olive oil x 2 tablespoons
Instructions
Combine all ingredients, stir and mix till a paste is formed.
Use directly on cleansed lips and hands, scrubbing gently for a few minutes.
Wash off with lukewarm water.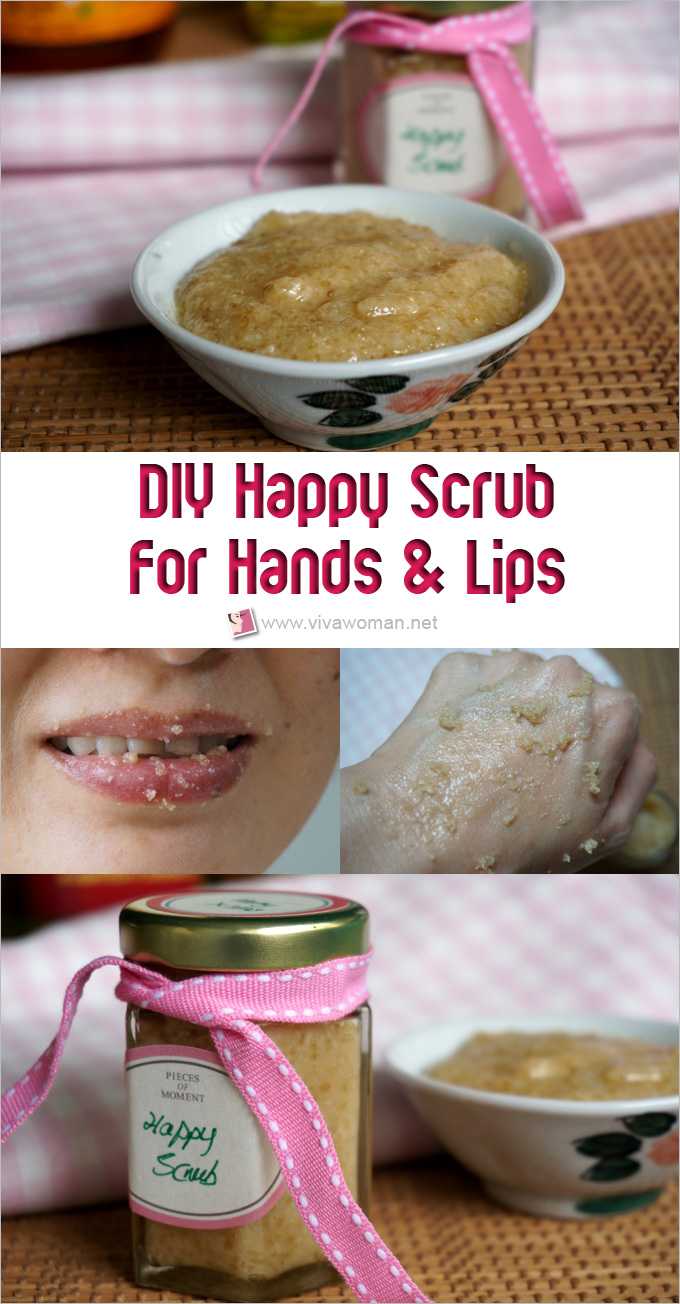 Perfect for dry flaky lips and dull looking hands
If you have dry flaky lips, you can use this as a lip scrub once or twice a week. You'll probably have to try hard not to lick and eat the scrub because the temptation is there. If you can resist, you'll find your lips feeling and looking more kissable immediately after scrubbing. I don't use anything on my lips after using this scrub but you can use a lip balm should you find your lips feeling a tad dry.
I love this scrub most on my hands. I see a natural glow and hands feel amazingly soft and smooth. I don't even need to apply any hand cream after using this scrub.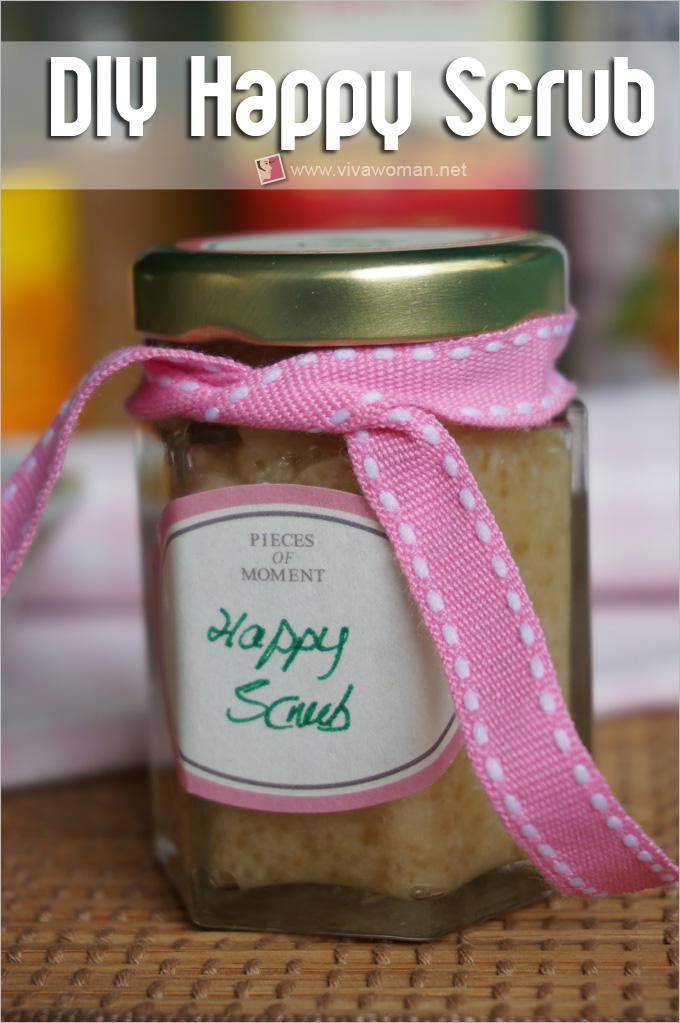 Make more for your body too
If you like, you can of course use this scrub for your body. I don't think this scrub is very decadent but you'll probably enjoy it because the honey smells very sweet and inviting. Just remember to wash off the honey and sugar thoroughly so that your bathroom would not be infested with ants after that.
Oh, this almond honey sugar scrub can be stored in the fridge for a long while. If you find it too hard, just scoop some out and warm it in between your palms before scrubbing away.
Happy scrubbing!
Comments