Foreo Luna Anti-Aging and Facial Cleansing System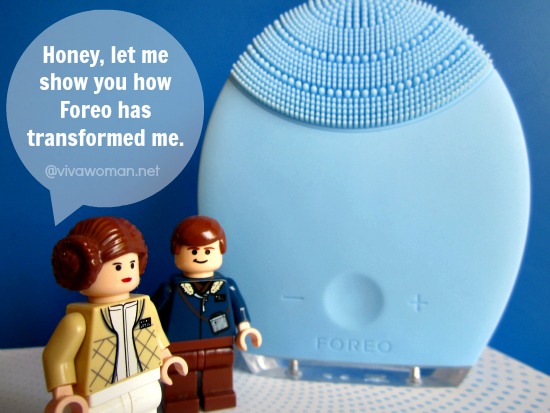 With so many beauty cleansing devices in the market, it's really a challenge to say what's the best. So the next approach is to look at what's popular and going by that, I think most of us would naturally think of Clarisonic. Funnily however, I've never been sold on that one simply because I couldn't be convinced that my face needs to be scrubbed like my kitchen sink.
Okay, that's pretty much an exaggeration to get your attention *gulps in fear from the imaginery brushes hurled my way*. I suppose it's a nice device for some skin types but just not mine. I can do with some scrubbing of my nose and chin and that's about it. Otherwise, a Konjac sponge works well for me, thank you very much. But I recently ventured a little further outside the Konjac and tried Foreo, a one-of-a-kind skincare device that comes with transdermal sonic pulsations and nonabrasive brush surface made from soft, smooth silicone.
Botox effect
There are a few products under Foreo and the one in discussion here is Luna, which comes with rather big promises. It is said to be able to gently stimulate blood flow beneath the skin's surface, cleansing from the inside out and smoothing away the signs of aging in a similar way to the Botox effect. Apparently, it is so effective that I was to be able to have noticed that my face feel softer and invigorated after just one use and a visible difference in skin tone after just three days. Now the million dollar question is, did I notice a difference in that stipulated timeframe?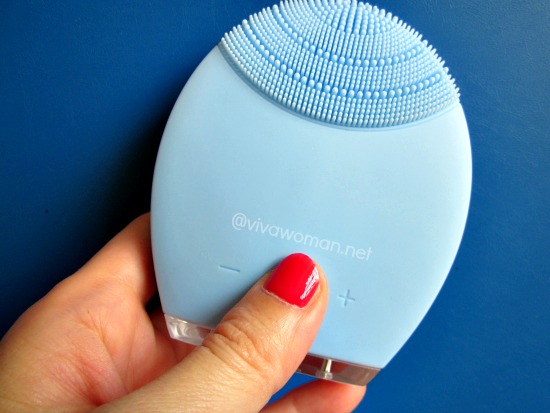 Use twice a day
Before I answer that, let me take you through the usage of this gadget, which is pretty straightforward. Simply apply your cleanser to your face, wet the Luna, turn it on and glide it across your face in sections. After cleansing your face, apply the reverse surface to wrinkle-prone areas in low-frequency mode. Foreo Luna is recommended to be used for two minutes each time, twice a day and promises include healthy-looking glow, reduction of fine lines and wrinkles.
Actually, I received the product in early June but am only ready to review it now. I didn't see any effects after three days of usage and I wasn't impressed with what I saw even after three weeks and decided to use it longer to see if I'll get anything more.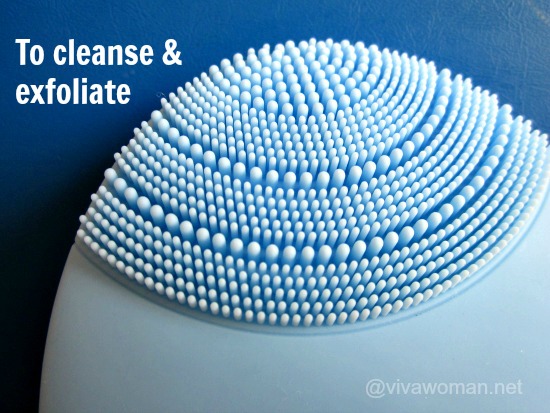 The secret's in the transdermal sonic pulsations
The selling point of this gadget is the pulsations channeled through the soft silicone touch points. Apparently, that helps with unclogging pores, dislodging dirt and lifting away dead skin cells. Lower-frequency pulsations also help to smooth the skin and help prevent wrinkles and expression lines.
Smooth silicone for a gentler touch
While I do like the idea that Foreo Luna comes with non-abrasive, rounded silicone touch-points that is definitely gentler than the sharp bristles of a nylon brush, I couldn't tell if it really exfoliated my skin. I mean, I see more immediate results using a Konjac sponge than using this. Plus, it did nothing for the blackheads on my nose. After using it for over a month now, I can conclude that it is not too much of an effective facial cleansing system for me.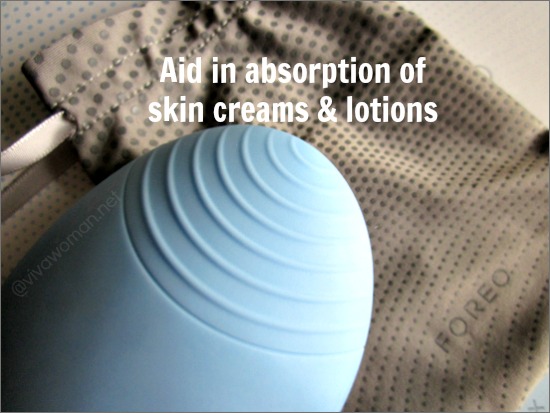 Boost blood micro-circulation
However, I like it in its anti-aging mode to transmit transdermal sonic pulsations on my skin. I say it works well to massage my skin. I also use the reverse side in this mode to apply my skincare products and I definitely think it boost blood micro-circulation, which can support the production of collagen and elastin on my skin. I can't say there's an immediate effect because my fine lines and wrinkles are still visible but I believe it can do something for my skin with longer term usage. But even if not, using it this way helps with the absorption of my serums and creams.
Facial massage for anti-aging
I cannot recommend this product as a facial cleansing system but I can recommend it as an anti-aging tool. The design is nice and all and the silicone touch points are a clever idea. But given my experience, let's just say I'm not too impressed with its cleansing prowess. However, I think the transdermal sonic pulsations helps stimulate blood circulation and I'll like to think it does something for my skin. So I'll use it as a facial massage gadget, both during cleansing and during application of skincare products.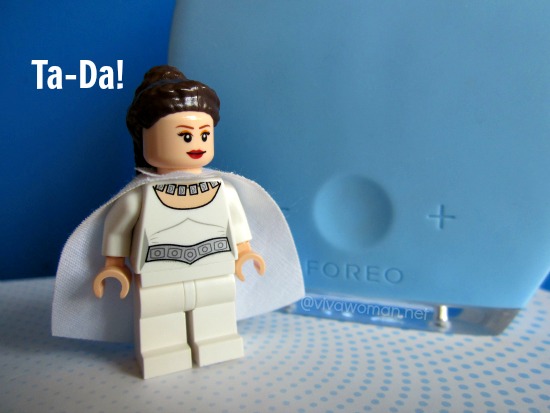 Price and availability
I was sent the Foreo Luna as a review unit but it retails at US$199 and you can get more details at their website. If you're in Singapore, you can find it at Sephora, retailing at S$225. What's awesome about this product is that it's 100% waterproof and a fully rechargeable unit can last for up to 450 beauty treatments. In fact, I haven't had to recharge it yet. In addition, there's no need for replacement brush heads and every device boasts a 2-year limited warranty and a 10-year quality guarantee. If you're in the market for a simple-to-use anti-aging tool, this is worthwhile checking out. The price isn't that steep compared to some other beauty devices. However, like every other beauty device, you'll need to be delibrate and diligent to set aside a few minutes a day to use this daily if you want to see some results.


Comments