10 tips on using essential oils for beauty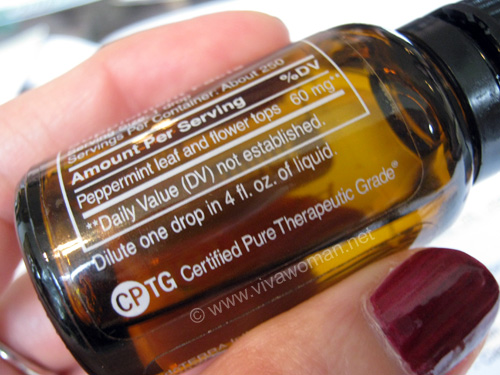 I don't profess to be an expert in using essential oils. In fact, I would admit to being a novice. While I do use them in my DIY formulations, I only use them sparingly. However, I'm kind of keen to experiment more with them and so I have been reading up about some of their properties. Anyway, if you're also a beginner in using essential oils, you might like to know these 10 tips I've compiled about using essential oils.
1. EOs penetrate the skin deeply
Essential oils are able to cross the skin barrier and penetrate the skin so they do get absorbed. When you smell it, the scent is transported into your olfactory mucous membrane sending electrical impulses to the brain, which affect both body functions and emotions. When you massage or bathe, the essential oils you used are absorbed into the skin and enter the blood circulation. This is why they are used sparingly in skin care formulations. More importantly, people with health issues or pregnant or nursing women are recommended to keep away from using essential oils if possible.
2. Be careful with how you use essential oils
Many of us are probably more familiar with essential oils used in aromatherapy, where a few drops of an oil are dropped into a burner or diffuser to create a specific mood. And apparently, this is how the Germans like to use essential oils! However, this is actually not the best way as essential oils are non water-based phytochemicals made up of volatile organic compounds and hence, heat can change the constituents of the oil causing us more harm than benefits. Although most of us would only think about enjoying the scent from the aromatherapy, what we inhale can affect our well being.
3. Take note to choose 100% pure essential oil
As a result of what was mentioned in point 2, we should ensure that the essential oil used in aromatherapy is of a pure grade. I used to purchase essential oils that are cheap and didn't give much thoughts to their grade. In fact, I had no idea. However, since knowing this, I've been more careful and so even though there are so many cheap selections on iHerb, I don't buy them anymore.
4. Store your essential oil properly
Essential oils should be stored in bottles made of dark tinted glass with tight-fitting lids to keep away air and light. Although they should also be kept in cool, dark places, essential oils should not be stored in the fridge. Under proper storage conditions, most essential oils can be stored for at least 2 years and some can get stored for up to 18 months. You can probably tell that it has degraded when the smell is not as strong as before.
5. Never apply undiluted essential oil directly on your skin
While essential oils such as lavender and tea tree are considered safe to apply topically, it is always best to use essential oils on the skin by diluting in a base oil. Never use too much essential oil all at once; as a guide, add 10 – 25 drops in 100 ml base oil for body massages or create a facial mask by mixing 2 to 4 drops of essential oil into your mixture.
6. Essential oil can irritate the skin
Some essential oils like those of cinnamon bark and cloves, can irritate the skin. It's best to find out if the essential oil you intend to use can irritate. And if you have sensitive skin or suffers from skin allergies, the expert recommendation is for you to blend 1 drop of essential oil with about 10 drops of a base oil such as Jojoba or Almond oil, and apply to the inside of your forearm. If your skin turns red, you are allergic to this essential oil. If you ever experience skin irritation, dilute with straight vegetable oil, not water.
7. Essential oil can increase photosensitivity
Some essential oils should not be used before sun exposure. Most of these are of the citrus family such as Bergamot, Bitter Orange, Grapefruit, Lime, Mandarin, Orange, Lemon, Lemongrass. So it is best to use this in the night rather than in the day. If your skin is prone to pigmentation, it is even better to avoid using them altogether.
8. Keep essential oil away from eyes and mucous membranes
You should take caution not to get any of the essential oil into your eye or mucous membrane such as rubbing the oil directly onto the nose. Like point 6, if you ever accidentally get essential oils in the eyes, dilute with straight vegetable oil, not water.
9. Do not mix too many essential oils together
Essential oils are recommended to be used one at a time although often, two or three complementary essential oils can be combined. Mixing too many essential oils together in a single preparation may result in many different aromatic molecules and would make it difficult to predict how they would interact.
10. Be careful using essential oils on your entire body
Daily application of the same blend of oils over your entire body for more than two weeks is not recommended as uninterrupted use of some oils exposes your liver and kidneys to chemical constituents that may be harmful over time. Alternate the oils or stop using for awhile before resuming.
If you're a seasoned user of essential oil, do share your tips! Or tell us, what's your favorite essential oil.
Comments