How removing my wisdom tooth changed my face shape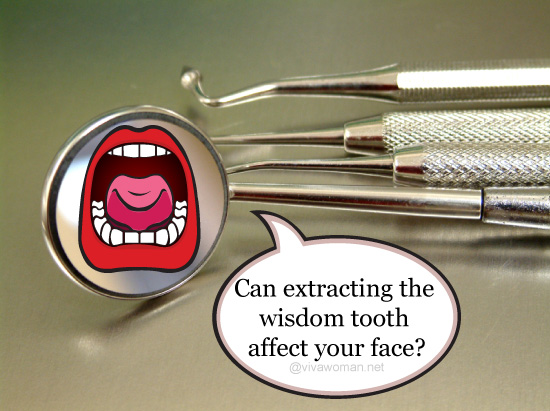 I had my wisdom tooth extracted in the early part of this year. It was a procedure I've postponed again and yet again. But I finally garnered sufficient courage to get rid of it, thinking it'll put a stop to all the pain and inconveniences I was experiencing. Well, it did but it brought on another set of problem—the left side of my face especially near my left jaw does not look like how it was before! Under certain lightings, I actually look like I have a sagging jowl. (T_T)
Started with a swollen cheek
The whole wisdom tooth extraction was actually quite straightforward but obviously, my mouth was pried wide open during the entire procedure and quite a bit of pressure was applied in my mouth to remove that tooth. When it was all done, I was told to expect some bleeding and swelling but little did I suspect how it would affect my face contour. My cheeks were swollen for a few days and after two weeks, I noticed that the swell near the jaw area never quite subsided.
Impact older skin
My husband had a similar procedure done years earlier and he seemed to have recovered well without any noticeable damage to his face. He told me to be patient and my face would recover in time. It's been nearly 10 months now and I don't see any improvement. So I've started to wonder if it was such a good idea to have my wisdom tooth extracted at my age. I thought that perhaps it is harder for older skin to regain its elasticity once the skin gets stretched and I might not be too far from that speculation going by a question raised by a 44-year-old on realself.com.
"Hi, I am 44 years old and just started metal braces a month ago. I had an appointment to get 4 teeth extracted (my orthodontist told me it is necessary to create space) but ended up canceling because a friend of mine scared me to death. She had her braces after 40 and had 4 teeth pulled, and according to her, not-so-supple over-40 skins and muscles would not be able to adjust to the extraction, and your face would just collapse, sink and sag. Is this common?"
This is the answer from a professional cosmetic dentist:
"YES, extracting teeth before orthodontics at ANY age can and will dramatically change the shape of your face as well as the shape and size of your upper lip. A study was done on identical twins where one sister was treated with extractions before orthodontics and the other twin sister was treated without extractions. After completion of the orthodontics they no longer even looked like twins because their faces were radically different. Guess which sister had the more attractive face…you're correct if you guessed the one treated without extractions."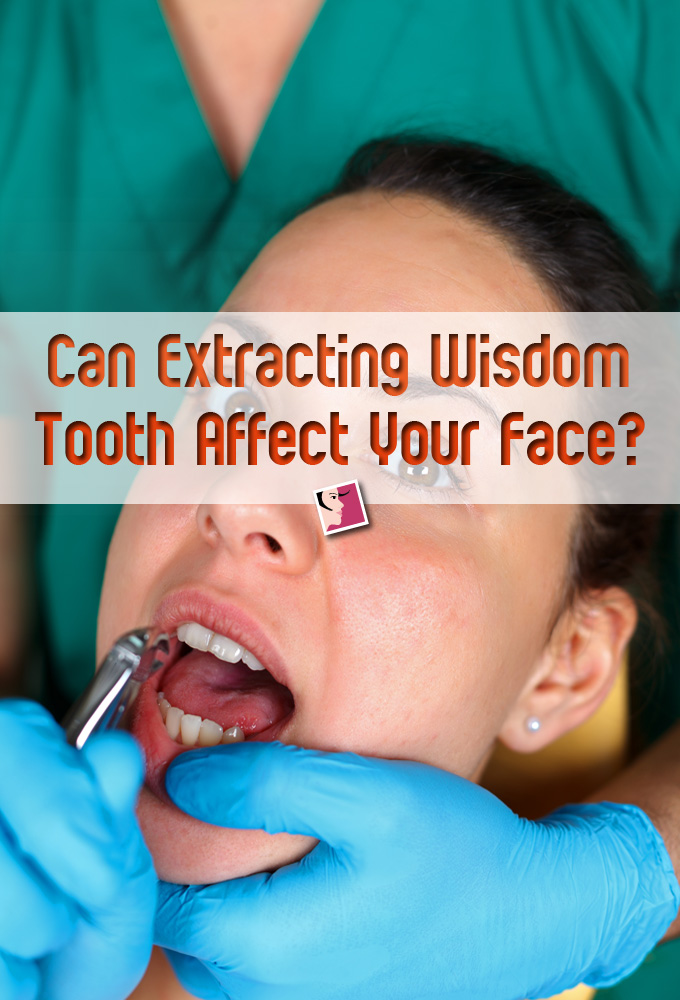 Losing youthful contour
And here's a quote taken from another story that is more specific to the extraction of wisdom tooth:
"I have noticed significant change in my facial contour. I am not 100% sure why this has happened but I do know that it happened after my teeth were removed. The right side of my face seems to be receding and my jaw looks shortened. I no longer have the fullness and volume that I once had on that side. My cheek seems to sag and caused a deeper nasolabial fold and larger under eye circle. Overall I feel like my face has lost it's youthful contour and makes me look older and more gaunt."

Seeking professional aid
Although I don't go for facials, I massage my face quite regularly but I have not seen any improvement. My husband doesn't think that the sag is all that obvious but I'm still not too happy about it. I mean, that part of my face wasn't like that before! I'm not sure what I can do apart from seeking aesthetic treatments, which I'm not keen on. Maybe I'll go for facials and see if the damage can be reversed by some deft fingers.
Word of advice
Anyway, I wrote all of that not to scare you but to share my experience so that you may wish to consider having your teeth problems treated when you're younger. If you're over 40 and needs to have a dental procedure done, I suggest you ask your dentist if the damage can be minimized. Then again, what happened to me or the 44-year-old may not happen to all. But if you have experienced something similar or know of someone who experienced such, do share in the comments ya?
Comments