10 green Christmas gift ideas under $10 from iHerb.com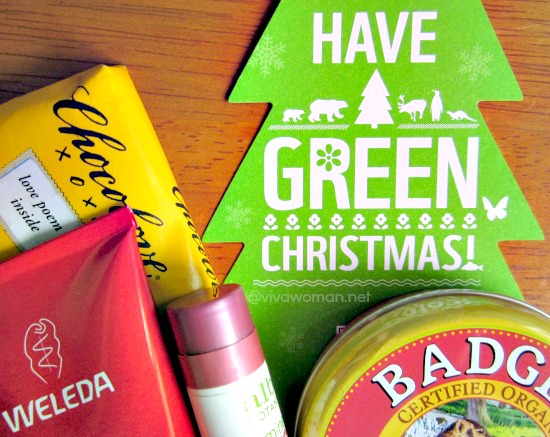 I've started shopping for Christmas. Yes, I have and no, it's not too early. I think it's important to plan and start earlier instead of scrambling for gifts at the last minute. Doing so means you won't have to spend more at the last hour due to desperation. Anyway, I've decided to go green and to purchase many of my Christmas gifts from iHerb this year. I mean with over 35,000 products, I have more than enough choices. In fact, I've already shopped up a few cartons worth of products, all thanks to the free international shipping to Singapore this month. I'm not going to show you my haul but I'm going to share with you 10 green Christmas gift ideas under US$10 from iHerb—from beauty, household to food.
They're green because many of these items are certified organic, gluten free and vegan. I know there are many items under US$10 at iHerb that are not listed here but I'm only recommending those I've used and am satisifed with. So ready for them? Come along with me!
1. Badger Cheerful Mind Balm, 28 g | $7.19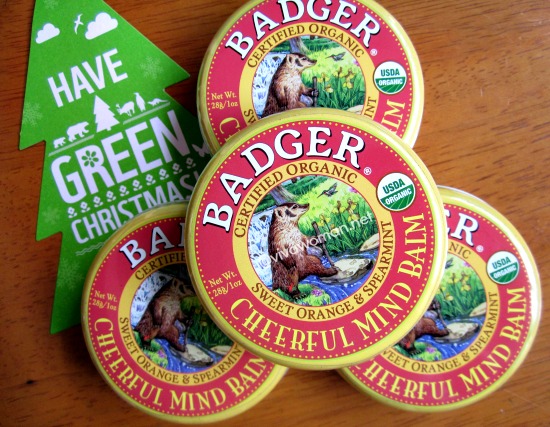 I love Badger balms which are all certified as USDA organic. I used to get the Badger Sleep Balm for people who have issues with sleep. However, the Cheerful Mind Balm might make a better gift because surely nobody would mind receiving something that perks their mood up right? Plus the product has scored many smiles with reviewers and so I believe this will make a very purposeful gift. And for just $7.90, you can totally buy a dozen of them! Anyway, if you are not in the cheerful mood, you can always check out others like Stress Soother Balm, Night-Night Balm, Sleep Balm or Focus Balm.
2. Weleda Pomegranate Regenerating Hand Cream, 50 ml | $9.60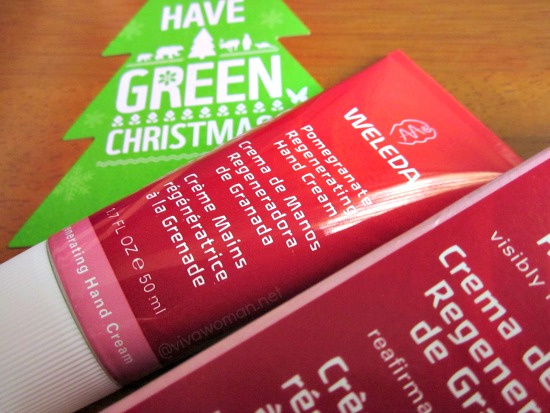 This hand cream comes highly recommended because I love it! It's my go-to hand cream for the moment and I love how it feels and smells. As I'd reviewed, the packaging of this product is also rather high-end and doesn't look cheap. So I've already bought a few for some ladies and I'm pretty sure they'll all love it. Apart from the Weleda Pomegranate Regenerating Hand Cream, another similar product to consider is Weleda Sea Buckthorn Hand Cream, which is also highly rated at iHerb.
3. Hurraw! Lip Balm, Grapefruit, 4.3 g | $3.37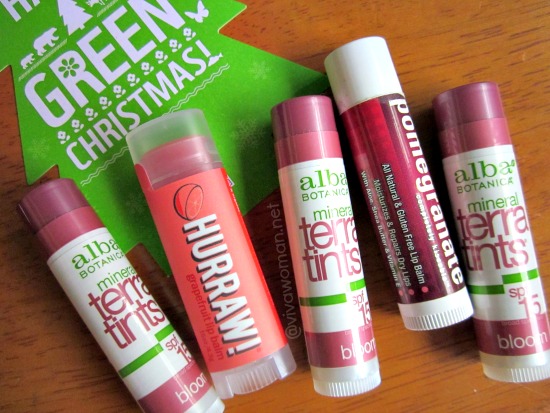 Lip balms make great stuffing stockers. Some people may consider them too small as gifts but what I used to do was to "bundle" them with other gift items. I'm recommending Hurraw! Balm because they're fun looking and you can select from a selection of great flavors like chocolate, earl grey, almond, coconut, orange, lemon, rootbeer, licorice, vanilla, coffee, lime, green tea, grapefruit or chai spice. If you don't like Hurraw! Balm, you can always pick Alba Botanica Mineral TerraTints Lip Balm with SPF 15 at $2.69 each.
4. Giovanni Hot Chocolate, Sugar Scrub, 260 g | $9.77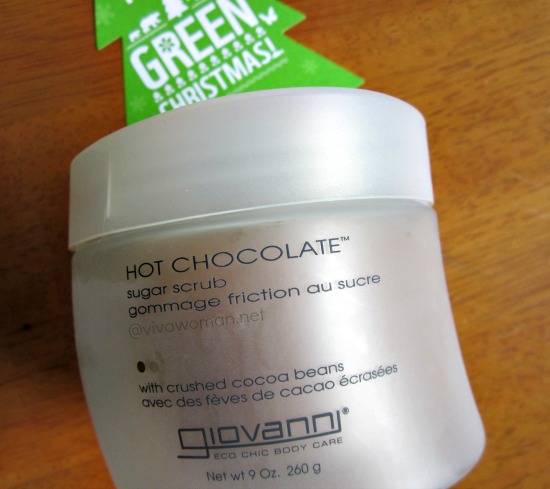 Products for the body make great gifts. If you intend to give one, then this has to be it. The packaging totally belies its awesomeness for the scrub not only smells delicious, it works wondrous results on the skin. Definitely a gift-worthy item! And because it's a scrub and the packaging doesn't look too girlie, you can also get this for a male because scrubs work for both gender. I totally endorse this as a gift for those who love some body pampering—the best scrub ever!
5. Now Foods Solutions,European Clay Powder, 170 g | $4.57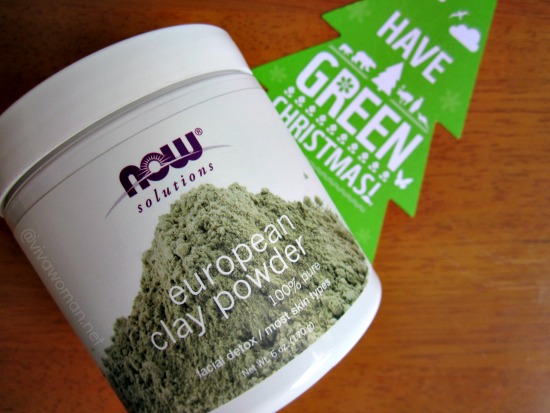 This product is highly rated at iHerb and seems to work wonders for many people. I've order my second tub and that tells you how much I like it. I don't suppose clay is a popular thing with everyone but it'll work for someone who is into skin care. Let's just say it's an uncommon choice of a gift item but heck, who says gifts must be run-of-the-mill? Anyway, if you don't like giving clay, you can still look up other aromatherapy products under Now Foods. There is a good selection of them under $10.
6. EO Products Hand Sanitizer Lavender, 60 ml | $3.34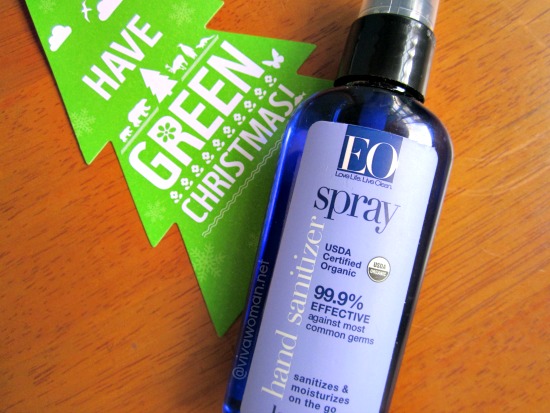 Does hand sanitizer make a strange gift? Well, not if it's from EO. This product smells really great and most people who have tried it have only good things to say about it. A colleague was quite impressed when I let her try it and that's when I thought it'll make a good Christmas gift. If you think it's weird, you can also pair it with a more socially acceptable gift like a lip balm. I bet many mothers will appreciate this gift for it can double up as a toilet seat sanitizer for their kids too!
7. Mrs. Meyers Clean Day Room Freshener Geranium 236 ml | $4.80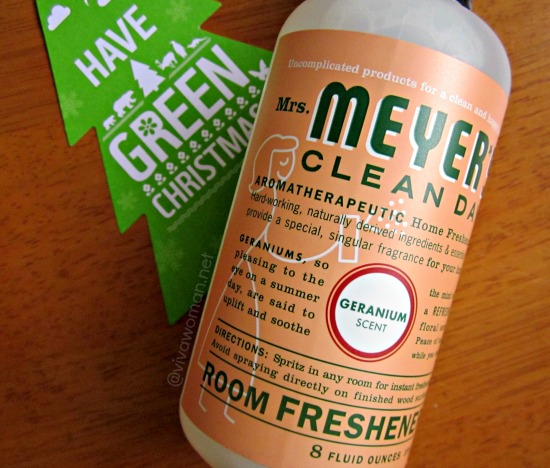 People who are particular about maintaining a fresh scent in their environment may appreciate receiving a gift like that. It's easy to use and fuss-free. All it takes is a few spritz. And it doesn't smell like the typical toilet freshener. Anyway, I got it for myself because it helps me to clear some foul air when li' Gracie messes up at home.
8. St. Dalfour, Luscious Figs or Cranberries 200 g | $4.49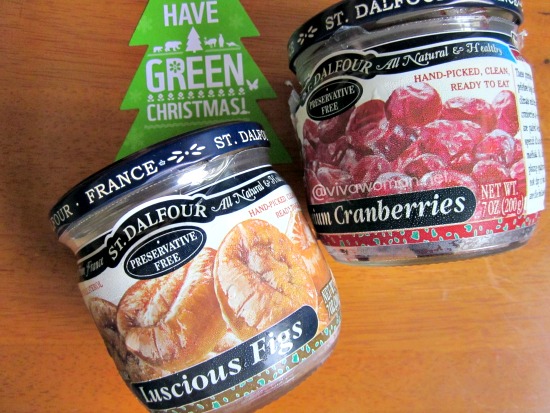 If you like giving food as gifts, then you gotta look up the range under St. Dalfour. First in the list is their succulent, luscious figs. Another one is their super plump premium cranberries. They are all preservative-free and vacuum packed for freshness. I also love their giant French prunes which are slightly cheaper at $3.86. Give one or give a pair. I believe they'll be well received.
9. St. Dalfour Organic Golden Mango Green Tea, 25 Tea Bags | $3.32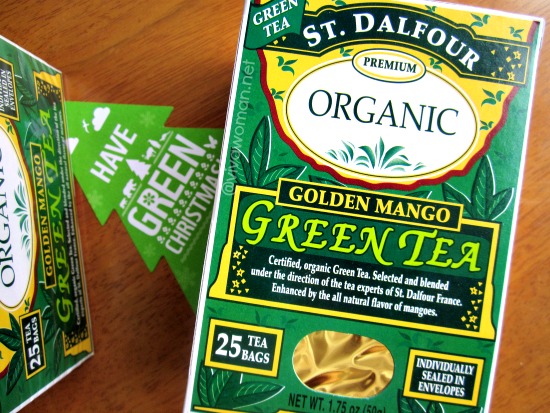 I've been drinking the tea selection from St. Dalfour and this is my favorite blend. The mango taste is distinct and is a hit with the people whom I've invited to try. I love these and have ordered a dozen to give away. If mango is not your thing, you can always try other blends. Their strawberry green tea is quite flavorful too. Anyway, look up the brand under iHerb and you can find your choices. Again, give one or give a pair if you like. I'm not recommending coffee because I'm not a coffee drinker. If you prefer to give away coffee, just look under the search function. St. Dalfour does not carry coffee but you should be able to find something suitable under another organic brand.
10. Chocolove Dark Chocolates And Milk Chocolates, 90 g | $2.70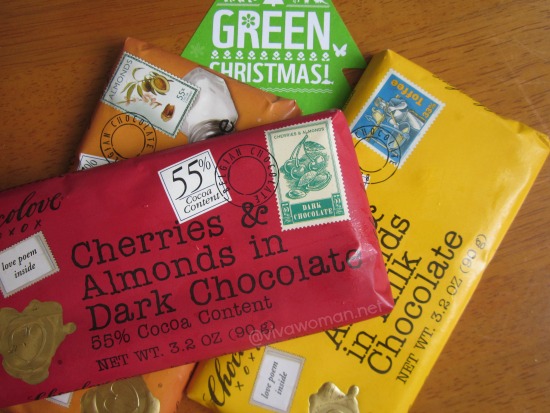 Not exactly green, but these Chocolove chocolates are great to be given away. They're great tasting and look good too. More importantly, they're not common (at least I don't see them in Singapore). Oh, each Chocolove bar comes with a love poem inside so you may just want to be careful who you give these to in case your intentions are mistaken. LOL.
Quick and reliable delivery
I totally prefer shopping for Christmas gifts online as I can take my time to browse and make my choice without having to jostle with crowds. I promise you'll have fun doing your Christmas shopping at iHerb.com—you'll be spoilt for choice! Use my promo code OVO966 (affiliate) if you're shopping there for the very first time to enjoy $10 off your purchase. Shipping is speedy: you have a choice of using DHL, which takes three days to arrive from US to Singapore. Even the free shipping from Singpost took just about five days. Have fun! (#k8SjZc9Dxk_#k8SjZc9Dxk)

Comments