DIY Beauty: 6 ways to use pearl powder to beautify your skin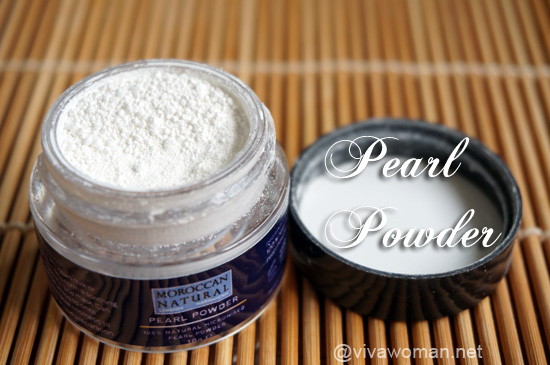 I remember a time of my life when pearl powder featured in my diet and in my skincare. Not only was I ingesting pearl powder, I was applying the powder liberally to my face every night before bedtime. I can't recall how the pearl powder did for me then but I remember my mom telling me that pearl powder can make my face fairer. So I know the benefits of using pearl powder on our skin somewhat and am quite sold on the idea of using it again when I received the Moroccan Natural Pearl Powder.
Used since ancient times
Pearl powder is not a new beauty aid, having been highly prized by royalty in Egypt and China even during ancient times. Cleopatra, the last Queen of Egypt and Wu Zetian, the only woman in Chinese history to ever attain the title of Empress, were famed for their use of pearl powder to maintain and achieve their youthful, beautiful skin. Modern science has also confirmed what the ancient medics have proven to be true—that pearl powder promotes the regeneration of new skin cells, increases collagen levels that help to firm and smooth the skin and improve the skin's radiance.
Benefits of using pearl powder
Containing calcium, protein and vitamins and a very high source of amino acid, pearl powder is perfect for all skin types and helps with easing skin inflammation and promotes healing, enhances elasticity and luminosity. Additionally, it aids in absorbing oil and skin impurities, filters out UV rays and helps to prevent hyperpigmentation by slowing down the melanin production in the skin. Its antimicrobial properties are also known to remove blotches, acne, acne scarring, dry patches and rosacea as well as address sun damage.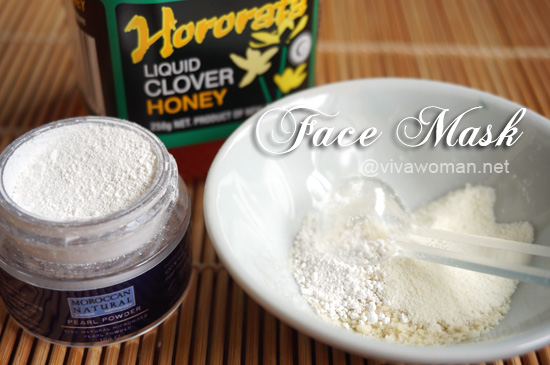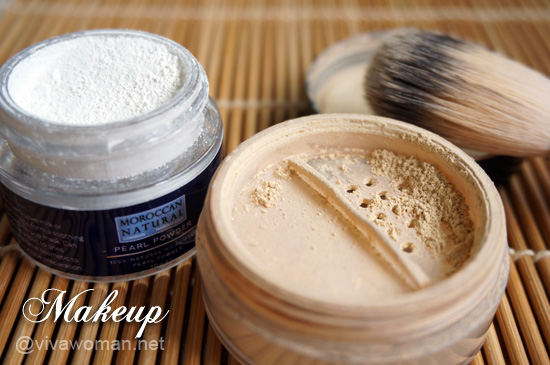 Different ways to use pearl powder in skincare
So on the whole, pearl powder is great for anti-aging, promoting a radiant and youthful appearance, evening out skin tone and smoothing the skin texture. Against the backdrop of such wonderful benefits, let me show you six ways to use pearl powder in your skincare routine.
1. Apply direct to face
Just like old days, I've been sleeping with pearl powder on my face by applying it direct to my skin in the night. It doesn't clog up my pores and by the time I wake up, I don't see any traces of powder on my skin. All you need is to use a small brush to dab some pearl powder on your face before bedtime. Do not rinse or wipe off.
2. As an anti-aging face mask
I also add pearl powder to yogurt, milk or honey and apply the mixture to my face like a mask for anti-aging. After cleansing, just leave the mask on your face for around 10 minutes and wash off with warm water.
3. As a face mask to nourish and moisturize
You can also mix a portion of pearl powder to a beaten egg white, two drops of lemon juice and a quarter of a teaspoon of raw honey to nourish and moisturize. Apply on face for 20 minutes and rinse with water.
4. As a paste to revitalize dry and dull skin
To revitalize dry and dull skin, form a paste with pearl powder and organic argan Oil. Apply on the face for 10 minutes and rinse with warm water.
5. Mix in mineral foundation
I've also been adding some pearl powder into my mineral powder foundation. It helps with oil control and I like the idea that it evens out my skin tone and add some radiance too.
6. Add to fave beauty potion
Alternatively, add a spatula of powder to your favourite beauty potion or serum. Ratio is approximately one spatula to one ounce of cream or lotion or 30ml of oil. I could probably add this to my MVO sunscreen for added UV filter but I haven't given it a shot yet.


15% promotion offer till end Jan
Pearl powder is very versatile and can be used in a wide range of application. It can be purchased at selected medical halls. This one from Moroccan Natural is silky and smooth with a very light natural pearl scent. The price is not exactly cheap: 10 gm retails at S$35. But if you get it using the coupon code "MN15″ upon checkout at natureLOVA, you can enjoy 15% off all Moroccan Natural products.
This offer is valid until January 31, 2014. For more information, check out their website. Shipping is free within Singapore and international shipping is also available.
Comments