Oh croc, is that your old skin on my mom's handbag?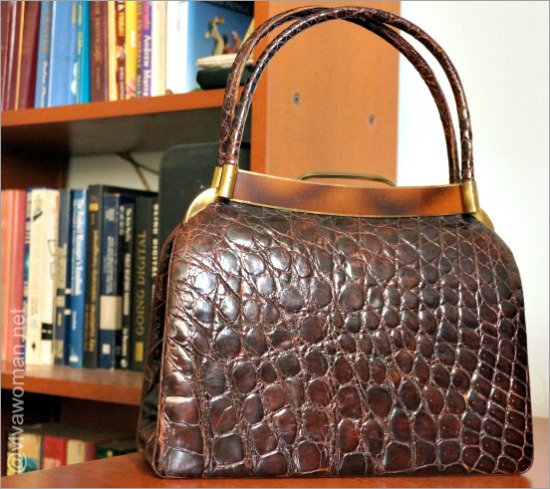 This is a handmade crocodile-skin handbag that belonged to my mom. I remember she had this made when I was a lot younger so this bag must have been around for at least 35 years. It's definitely a vintage now but while I love vintage inspired fashion, I'm not sure I want to carry this around. For one thing, even though croc skin is valuable, it's not really my kind of thing. But during my mom's day, such croc-skin handbags are very popular; they were the IT bag of her days.
This croc-skin handbag does not have a label but my mom had gotten it from the Singapore Crocodile Farm at Serangoon. I visited the farm again some years ago but it seems that the place is now closed. In any case, there are still other crocodile-skin handbag producers in Singapore offering more updated and contemporary designs for the younger generation.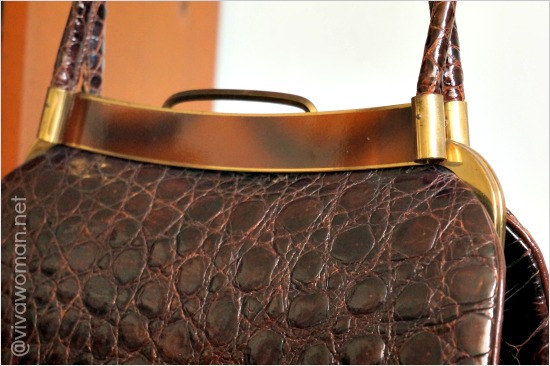 Even though this handbag was made more than 35 years ago or so, it had cost my dad about S$300 to S$500. Back then, this amount was considered substantial and so croc-skin handbags are never cheap. Today, it is quite unlikely to get a croc-skin handbag for that price. You probably will need to pay a 4-digit figure or even 5-digit figure especially if it's a Birkin.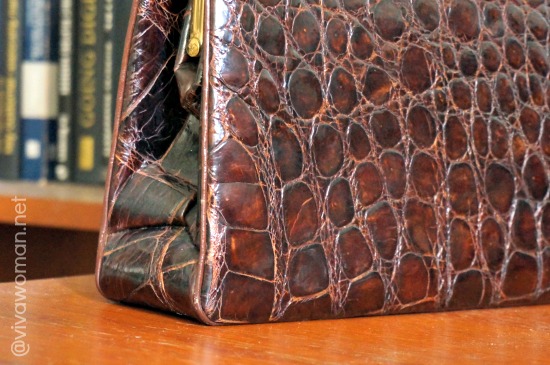 It's kind of amazing that crocs are considered ugly but their skin are valued for their brillance and beauty. Besides that, crocodiles are not exactly plentiful to begin with. They are not scarce but it'll take time to harvest crocs with good skin. Next, the whole slaughter, skinning and tanning process to make a handbag are done by hand. But I have to concede that I'm amazed that my mom's croc-skin handbag is still in a very good condition without any maintenance.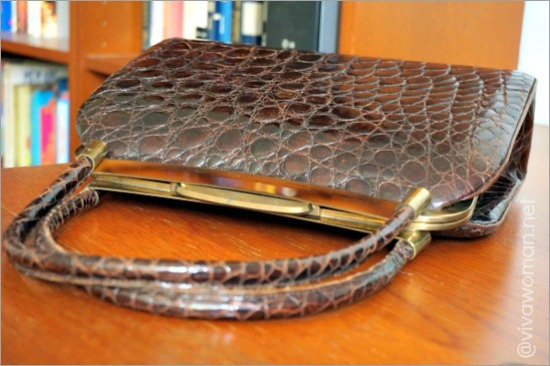 I'll probably just keep this croc-skin handbag as a momento from my mom. Maybe I'll change my mind about it over time, I don't know. But for now, I'll just admire the reptile bag from a distance.
© www.vivawoman.net copyright notice ☺
______________________________________________________________
Comments