5 tested tips and tricks to hydrate your dry skin condition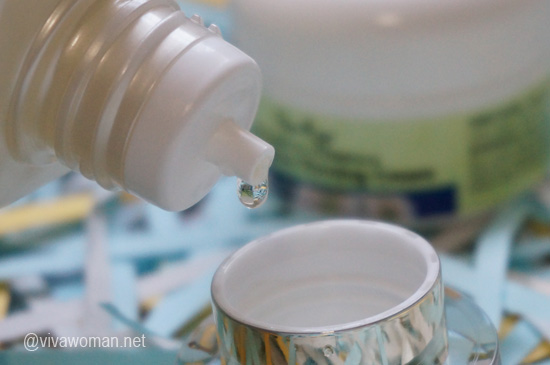 While I don't have dry skin, I do know how it feels to have one. At one stage, my cheeks were so dry and tight, I felt like they'd cracked when I smiled. It was awful. So when a reader by the name of Ann wrote in a comment recently that she is faced with increasingly dry skin and no face cream or moisturizer seems to help, I could empathize with her pain. But the question I found myself asking: is her issue a case of dry skin or dehyrated skin?
Dry skin is a skin type with low levels of sebum and the solution is less obvious because it would involve a more detailed analysis of the causes. Dehydrated skin on the other hand is more of a skin condition and it just means the skin is unable to retain moisture in the epidermis. In this case, the solution might be easier and what I'm about to share might ease the dryness somewhat. Well, at least it did for mine.
You see, I used to have a more pronounced combination skin where my cheeks were drier than the rest of the face. I thought I needed to moisturize more but even after using rather rich moisturizers, the area remained dry. So after delving into some skin care literature, I realized that both my oily t-zone and my dry cheeks were a sign that my skin was not hydrated enough. What I needed was to replenish moisture to my skin by hydrating my skin cells and prevent further water evaporation.
So after doing those research and reading, I set out to rehydrate my skin based on the following tips:
1. Limit diuretic fruits and beverages
I like the idea of hydrating from inside out by drinking sufficient water daily but I'm not going to preach that all over to you. Instead, I'll share how I'd discovered limiting diuretic drinks like tea and fruits like watermelon actually prevented my skin from getting dehydrated. It's logical if you think about it: diuretic drinks and foods cause you to lose more water when you have to pee more. So right now for me, it's just one cup of tea for me in the morning if I want to prevent my skin from drying out.
2. Avoid hot water during cleansing
I've tried the oil cleansing method and while I can see its wonders, I'm also leery about the hot water effect on the skin. Seriously, hot water should be used with much caution because it can dry out your skin. The problem can be further compounded when you combine hot water with SLS/SLES/ALS cleansers. Best bet? Use lukewarm or cold water to wash your face and always go for a cleanser free of harsh detergents.
3. Apply moisturizer while the skin is damp
If you interview me about my skincare routine, I'll definitely tell you the most important step in my routine is to apply moisturizer when my skin is still moist. You might like to know that applying moisturizer to a damp face helps to lock in the water from the upper layers of the skin, and prevents evaporation. So applying moisturizer immediately after using a toner will help seal the hydrating benefits from the toner deep into the skin. I'm also a firm advocate of using your hands to gently pat in the toner.
4. Use moisturizer over hydrating products
If your skin is very dry, I'll recommend you to use two products, such as a hydrating lotion or hydrating serum followed by a richer moisturizer. The reason is because moisturizing aims to form a barrier film on the skin's surface to prevent moisture loss. On the other hand, the upper layers on the epidermis needs a supply of water to make sure they are kept plump and smooth. Hence, hydrating facial products are designed for this purpose to increase the water content of the skin. You may also notice that many hydrating lotions already double up as toners.
While some may argue that whatever difference is marketing, not all moisturizers are hydrating based on my experience. Some are oil based with occlusive agents so these still do not hydrate much. If you dislike the idea of using two different products, then pick a water-based moisturizing lotion. Many moisturizers these days are designed to be water-based, containing mostly water-binding ingredients such as hyaluronic acid with some oil.
5. Use a hydrating mask before bedtime
Obviously dehyrated skin needs specific treatments and one of which is to use a hydrating mask once or twice a week. Since our skin is drier in the night because trans-epidermal water loss (or TEWL) is significantly increased during the night, it makes sense to hydrate just before bedtime.
Hydrating tips can help oily skin too
There are some other tips like using a humidifier if you sleep in an air-conditioned room but I'm not sharing those because they did not apply to me. However, if you have a rehydrating tip that is not mentioned here, please leave your recommendation in the comments! In addition, these tips I'd share can work for people with an oily skin condition that may be a result of dehydration really—your skin could be too dehydrated causing it to secrete more oil. Try hydrating more and over time, you may find oiliness less of a problem.
Comments