Beauty Lunchbox Ideas: 4 cheap healthy meals for munch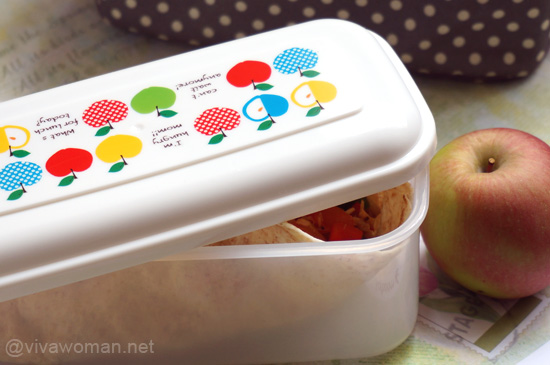 With the temperature turning up and the air quality becoming worse, I've restorted to lunching in on most days. But I got tired of buying my food so this week, I decided to pack my own lunchbox every single day! Besides eating healthier food, I can better protect my skin by staying away from the scorching sun. And it helps that I have good company because a few of my colleagues have the habit of lunching in too.
Morning is a rush time but with some time management, I can spare about half an hour for some quick food preparation. Most of the recipes here are easy to prepare and all I need is to reheat them in the toaster at work just before lunch. Some of the ingredients like potatoes have become a staple of sorts but I do my best to prepare them differently.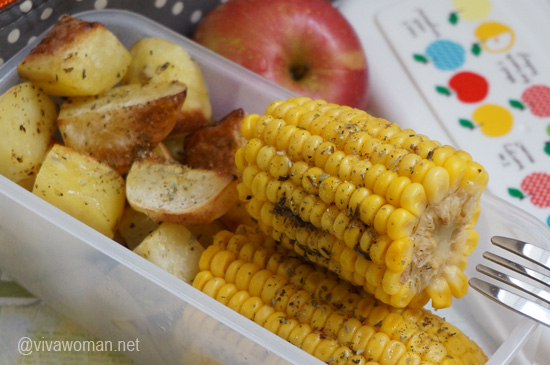 Sweet corn and baked potatoes lunchbox
Here I have steamed sweet corn with baked potatoes. Sweet corn is not only tasty, it is a powerhouse of antioxidants and therefore great for anti-aging. You can coat it with butter if you like but I prefer mine plain with a sprinkle of salt or herbs. The only thing I dislike a about eating this is that the corns often get stuck in between the teeth. Annoying much!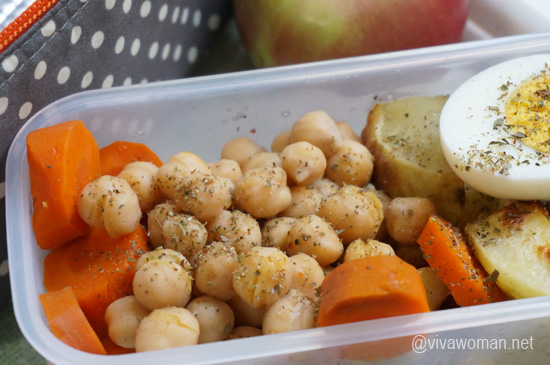 Garbanzo beans and egg lunchbox
These garbanzo beans are the easiest to prepare. Actually, I can skip the preparation altogether since they're ready to eat from the can. But they do taste better when lightly seasoned. Anyway, they make great beauty food because of their high fiber content plus they're beneficial for menstruating women as these beans contain high amount of iron. In addition, these beans can help to strengthen and prevent graying of our hair because of their significant amount of protein and trace mineral manganese.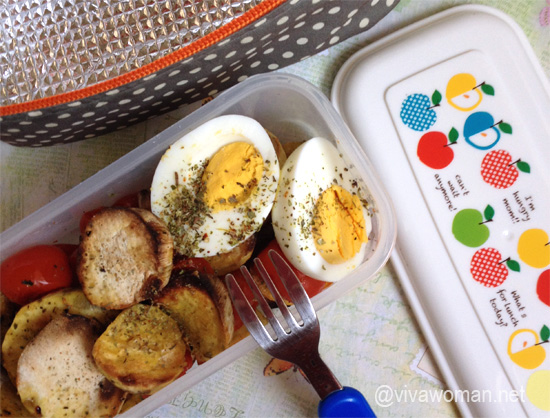 Sweet potatoes and egg lunchbox
Baked sweet potatoes have always been my all-time favorite. They have lower carb content compared to the regular potatoes and their glycemic load is lower. In addition, I read that they come with high levels of vitamins A,C, E, fiber and beta-carotene. Hence, sweet potatoes are powerful to combat free radicals which causes skin aging. Not only that, they've potent anti-inflammatory nutrients and are good to restore radiance to our skin.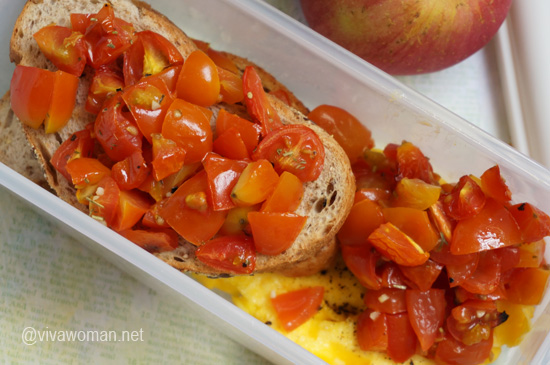 Cherry tomatoes on toast lunchbox
I just discovered how tasty cherry tomatoes are when they're chopped up and lightly baked or fried with some seasoning! And they taste awesome on toast! If you don't already know, tomatoes protect against the UV rays contain plenty of nutrients and are a great source of vitamins A, B, C & K. They also contain the potent free-radical scavenging phytonutrient lycopene and recent studies have revealed that lycopene may pack twice the punch of the well-known antioxidant beta-carotene which is known to protect our skin against sun damage.
Enjoying the process, reaping the benefits
My first two lunchbox series were back in July and August and you can see them here and here. Since then, I haven't really been keeping up and have lapsed in my preparation. So this is the first time I've been able to sustain what I set out to do for a whole week! By the way, you don't see five lunchboxes only because one of them is a repeat. Obviously, I can't create new lunchbox recipes every day but I'll say I am really enjoying the whole process of preparation and look forward to eating them. Some of you may think that dedicating half an hour in the mornings to prepare lunch is quite a hassle but I find the time all worthwhile. I like to think that I'm getting healthier with each lunch box and as it is, I already noticed that I'm able to "detox" better each day with no issues of constipation. This is a big deal for me because a healthier digestive system is the beginning of healthier skin! And oh, did I mention that I spent less than S$20 on my lunch this week?
So inspired yet and ready to "lunch in" with me? (#k8SjZc9Dxk_#k8SjZc9Dxk)
Comments