Wearable Arm Candies That Make Fashion Look Fun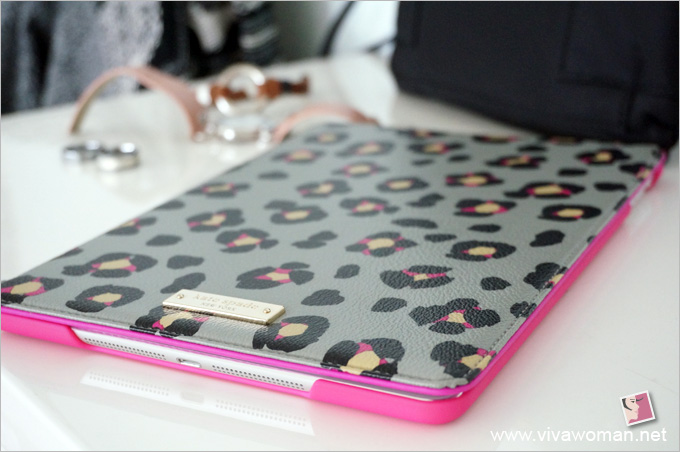 It's been awhile since I've posted anything fashion related so I thought I'll quickly show you some arm candies I've been loving, including a favorite item inside one of them. I'm showing you two arm candies and they are quite similar in size but a lot different in functionality. One is so functional that I'm using it daily while the other is still sitting on top of my table untouched because I haven't found a reason to use it yet.
Anyway, let's talk about my daily favorite—the Kate Spade Cyber Cheetah iPad Air Hard Case. It's the first Kate Spade item I've scored and I'm so glad it's not a bag.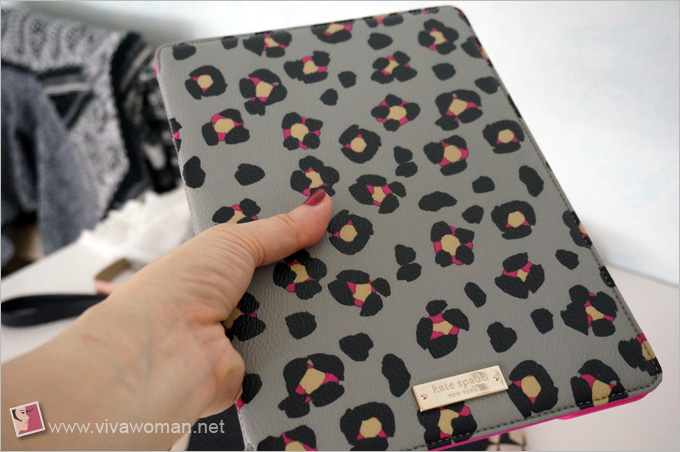 I love the fashionable print and how it stands out as a fashion piece. Animal prints can be kinda wild but this one is more fun and flirty—definitely a head turner. I bring this everywhere with me now except for travel. Why? Because it's quite heavy.
The cover design is cool and all but the hard case is truly heavy. Don't like all that weight but still, it's my favorite fashion piece of the moment. In fact, just this and some nice nails and we're ready to party! And I mean party with the apps! Now, let me show you my favorite app.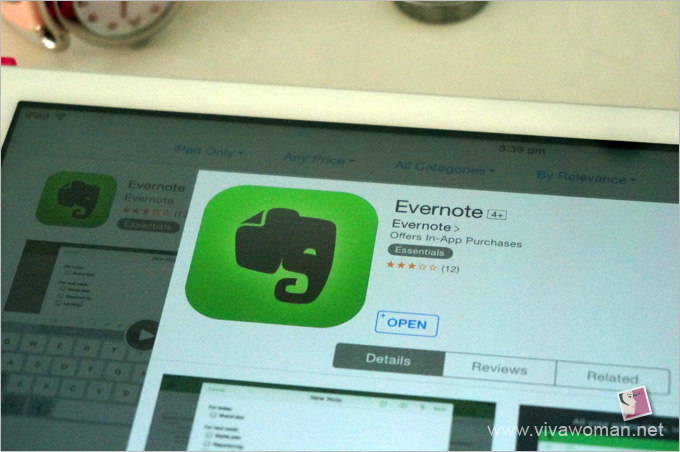 It's Evernote of course! I LOVE THIS APP SO MUCH! IT'S THE BEST THING EVER! Okay, I must sound like an airhead saying that but if you've used Evernote, you'll probably get a gist of what I mean. My productivity shot up because of this tool, no kidding! How is that possible? Well, this app works on your mobile devices as well as on a desktop PC. So this means you can sync your stuff and whatever you type into Evernote on your mobile device can be found on your Evernote on your desktop PC.
Besides notes, you can create notebooks and stack them. Woo hoo! For someone who loves to see organization, this tool satisfies me! I can even write a journal with Evernote. And I also love how I can save all my documents, emails and web pages inside Evernote. This tool helped me organized my travel itinerary complete with webpages of places of interest to visit as well as pictures of my shopping list. How awesome is that? Seriously, this tool can help me organize my life!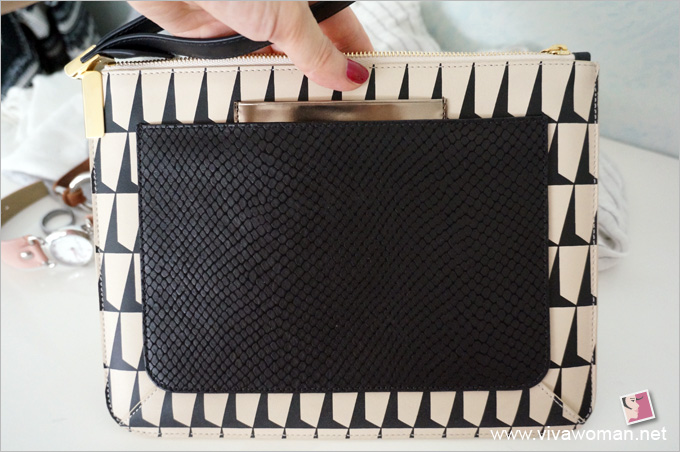 Okay, for all the gushing over Evernote, you just have to try it to know what I mean. There are tons of raves over the Internet on this tool so I'l not bore you but let me show you my next arm candy and it's the Time's Arrow Ishi Wristlet.
Flat and thin and slightly padded, the Ishi is probably good for the iPad mini. I got this because it looks chic and I thought a wristlet can spice up my wardrobe. But turned out, I haven't found a suitable reason for it. I mean I have so much stuff to bring out each time I really need a bag and most of my essentials are not flat either. It looks fashionable but it isn't exactly functional. But, I promise you I will use it one of these days!
Well, that's all I have to say about my arm candies. Till the next one! TA!
© www.vivawoman.net copyright notice ☺
______________________________________________________________
Comments