Beauty Lunchbox: How To Bake Tasty Chicken Wings That'll Make Your Colleagues And Friends Drool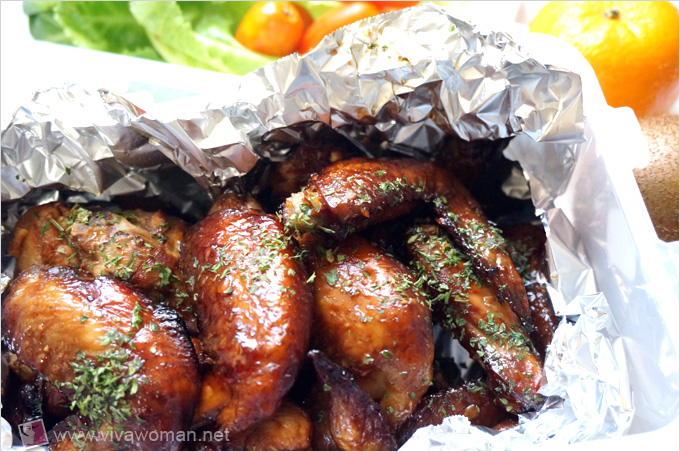 I've been sharing my beauty lunchbox ideas with you for over a year and it's time I go indepth by sharing some of my recipes with you. Let's start with something simple and tasty today, something that most of you should enjoy eating—baked chicken wings!
I guess by now you're drooling over the sight of these chicken wings. Well, I assure you that you'll find them more than just delish looking—once you've sunk your teeth in them, you'll be asking for more. Since I've no plans to sell chicken wings in the near future, I'll be generous and impart my marinate recipe to anyone reading this who wants to make tasty chicken wings for baking, bbq or frying.
I inherited this marinate recipe from my mom and have used it for many years to win many tastebuds. I'm quite sure you'll love it once you'd the chance to try it. It's easily one of the best you'll ever get to try and I'm only boasting because the credit goes to my mom.
The marinate recipe is really easy and only four ingredients are needed: honey, dark soy sauce, sesame oil and black pepper.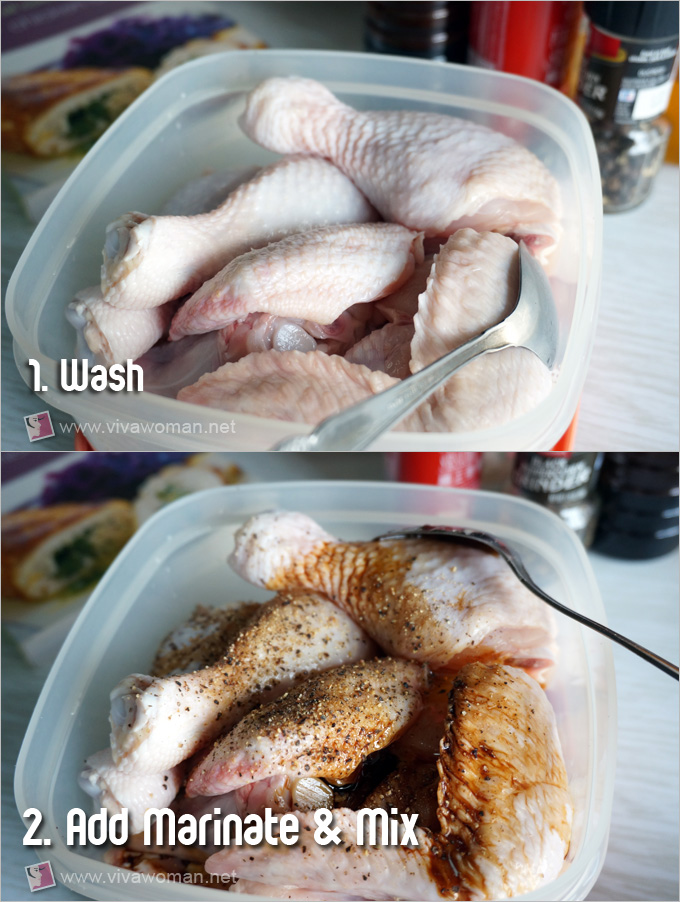 The recipe I'm about to share is good for two packets of eight chicken wings. Before you add the marinate, make sure you've washed the chicken wings thoroughly and gotten rid of any feather or dirt. I usually like to cut up the wings but you can leave them uncut–it's up to you. Drain the chicken wings of excess water and leave them in a clean container or bowl.
Next, use a dry and clean tablespoon, scoop three tablespoons of honey into the bowl of chicken wings. Then add five tablespoons of dark soy sauce, five tablespoons of sesame oil and a dash of black pepper sauce. You can also add chopped garlic if you wish. Mix the marinate into the chicken wings and leave the marinate for eight to nine hours (keep them cold in the fridge), remembering to stir the marinated chicken wings at least once so that the marinate is evenly absorbed.
Once you've marinated the chicken wings for at least eight to nine hours, you can begin to prepare them for baking, bbq or frying. I've been baking them in a hot oven of 200 degrees C for 20 minutes, turning them once after 10 minutes to ensure the entire chicken wing is thoroughly baked.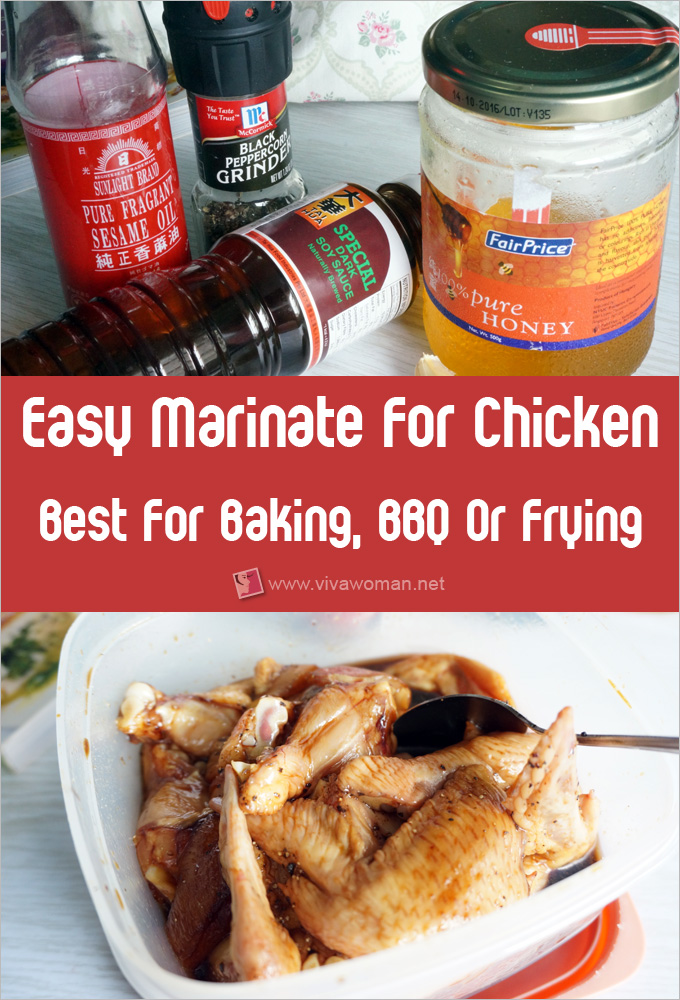 Declicious Baked Chicken Wings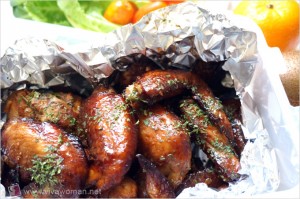 Ingredients
8 chicken wings
3 tbsp of honey
5 tbsp of dark soy sauce
5 tbsp of sesame oil
a dash of black pepper
chopped garlic (optional)
Instructions
Wash the chicken wings.
Mix the marinate into the chicken wings and leave for 8 to 9 hours, remember to stir once to ensure marinate is well absorbed.
Prepare oven for baking at 200 degrees C.
Leave chicken wings to bake for 20 minutes, turning sides after 10 minutes.
Served with a dash of parsley.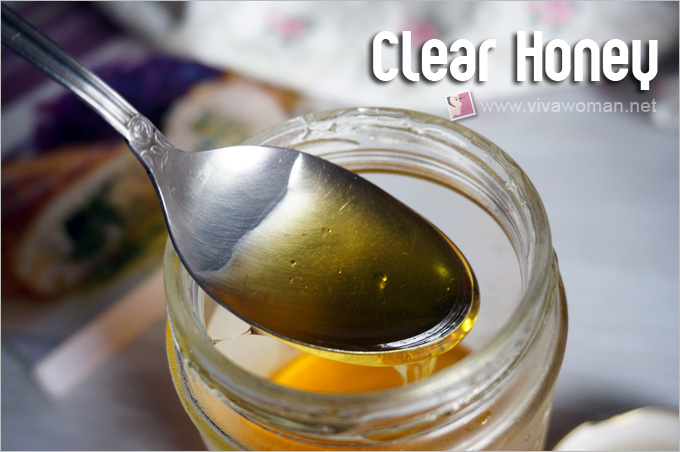 The thing I've found with this marinate is that I need to be careful with the choice of honey. I've tried different types of honey but the one that yields the best taste is the clear honey like what you see in my pictures. This particular one was a house brand I purchased from NTUC supermarket. According to its label, it is a product of Hungary and what I like about it is that it doesn't harden even when refrigerated.
This marinate works well for chicken wings or other chicken parts. It also works well with pork if you like to eat that meat. I like this for my lunchbox because it is tasty and easy to prepare. The marinate takes time but I usually prepare mine the night before and the chicken wings are good to bake in the morning. Served best with rice or salad and you don't have to reheat or warm up the chicken wings if you don't want to. For those who do not prepare lunchbox, you can also try this in one of your meal preparations.
Give my recipe a try soon and let me know how you like it. And if you've got a special marinate sauce to share with me, do let me know in the comments.
Comments