No More Skin Woes When You Travel With Micellar Cleansing Water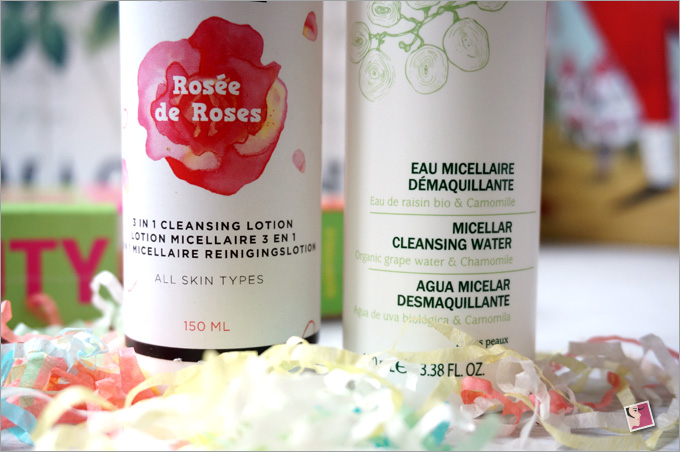 Traveling soon? Want your skin to behave? Then don't leave home without packing a bottle of micellar cleansing water. This is one skin care product that will make an awesome traveling companion and save your skin from travel woes.
So why do I say that micellar water is a good travel companion?
Well, a lot of women find their skin misbehaving big time when they travel even though they did not change their skin care regime.
Suddenly, their skin become dry, itchy, flaky and clogged. They suffer breakouts and they think it's caused by the change in climate.
Perhaps the change in routine or climate played a part. But they are not the root cause for their skin woes. The real culprit for their skin misery may be something as innocuous as the tap water they use to wash their face. How is this so?
You see, the water in many countries is hard and hard water is highly alkaline because it contains high levels of iron, magnesium and/or calcium ions. The high mineral content prevents water from properly reacting with soap and, instead of triggering a lather, it creates a soapy layer on the skin.
This is why those with skin disorder such as eczema or dermatitis find their skin aggravated when they travel.
Micellar water to counter hard water
Enter micellar cleansing water. The perfect antidote to the alkaline hard water.
If you'd read my post, 5 Ways To Use Micellar Water In Your Skin Care Routine, you may remember that micellar cleansing water originates from France, where it was initially used as a substitute for harsh tap water.
Micellar cleansing water is made up of micelles which are tiny round balls of cleansing molecules suspended in soft water. Micelles attract dirt and oil like a magnet and hence, micellar cleansing water is able to lift impurities from our skin especially when used with a cotton wool ball or cotton pad.
As micellar cleansing water is formulated to be mild without irritants so it's perfectly fine to leave it without rinising. It's even said to be suitable for sensitive skin because micellar cleansing water is formulated to cleanse without disturbing the skin's natural pH balance!
How to cleanse with micellar water
In the morning when your face isn't very dirty, use micellar cleansing water to cleanse your skin in place of your usual cleanser. Pour a generous amount of micellar water on a cotton pad and give your face a thorough, clean sweep.
Your skin may feel a tad sticky for awhile but that is just momentary. Soon your skin will feel soft, supple and well toned. No stickiness, no tingling sensation, no boing-boing effect, no tightening, no dryness, and no irritation. Your skin will feel clean, fresh and very comfortable.
At the end of the day, use micellar water as the final step after you have washed your face with your usual cleanser. Don't rinse your face after that.
I know micellar water can be used to double up as a makeup removal and facial cleanser. However, I'm not comfortable with the idea because I'm not certain of its cleansing efficacy. This is why I recommend using it over your usual cleanser.
Another good thing about using micellar water on a trip is that you don't need to carry a separate toner. Your micellar water essentially functions as a cleanser and a toner.
Which micellar water to bring
There are many micellar water cleansers in the market. I recently purchased the Caudalie Micellar Cleansing Water and quite like it. In fact, this is what I'm bringing for my trip. The travel size is handy and it compliments the travel size Caudalie Gentle Cleansing Milk and Caudalie Instant Foaming Cleanser.
Caudalie Micellar Cleansing Water is described as a soap-free micellar water that attracts and traps dirt, oil, and makeup to gently remove impurities and cleanse your complexion without drying out the skin. Comes without parabens, sulfates and phthalates.
Here's the full ingredient list:
Water, Glycerin*, Poloxamer 188, Grape Fruit Water*, Capryl/Capramidopropyl Betaine, Cocoyl Proline*, Methylpropanediol, Sodium Chloride, Polyaminopropyl Biguanide, Fragrance, Chamomilla Recutita (Matricaria) Flower Extract*, Caprylyl Glycol, Grape Juice*, Sodium Hydroxide, Citric Acid, Phenylpropanol, Sodium Benzoate, Potassium Sorbate. *Plant origin.
You can find it Caudalie Micellar Cleansing Water at Sephora for S$18.
If you have another micellar cleanser water product in the natural/organic category that you like, please share with us.
Comments