Hey Hello And A Very Happy New Year To You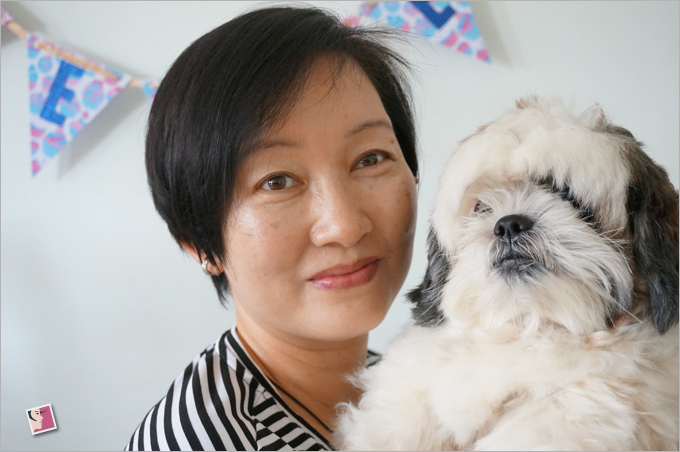 Happy New Year everyone! Hope you've all had a good time welcoming 2017!
Sorry I've been MIA for over a month. December got incredibly busy–with work and life. I went on a holiday with my family in Japan and all the planning, traveling, and then juggling with work meant the blog had to take a back seat. Trust me when I say that I miss this space and have lots to blog about. But thank goodness I'm getting my groove back…slowly but surely.
For starters, I've got so many things to write about Japan! The green beauty scene in Japan is exciting! I can't wait to show you what I discovered and share with you my beauty loot.
But for now, just want to write a short post to send you all my well wishes for the brand new year. This season is always a good time to set aside past regrets, reset some routines, and set some new goals. I know it isn't always easy, but new beginnings are always hopeful so don't let the window slip by.
I haven't set my resolutions for 2017 but I'm gonna do that soon. To be really honest, I didn't achieve any of my 2016 resolutions. I got caught up with new agendas and activities so my plans got sidetracked. Still, the year was no less fulfilling for me. The only thing I wish I had more time for was this blog.
In the past year, I was trying extremely hard to post at least twice a week. Time was really tight and it became impossible to prepare even one post over the weekend at times. Hopefully that'll change in 2017. At least I'm hoping for better time management and to dedicate a bit more time to blogging.
Whatever people may say about blogging, this is my first love. This is the space I own and no way am I gonna give it up to spend time on other social media. I can't make any promises over the posting schedules. But continue to come by…this blog is here to stay.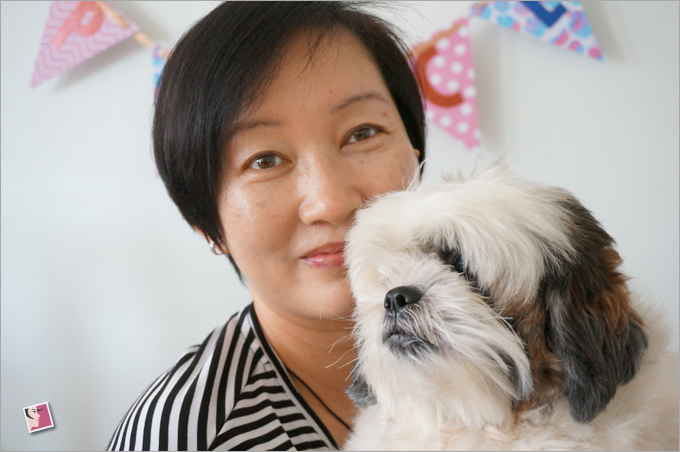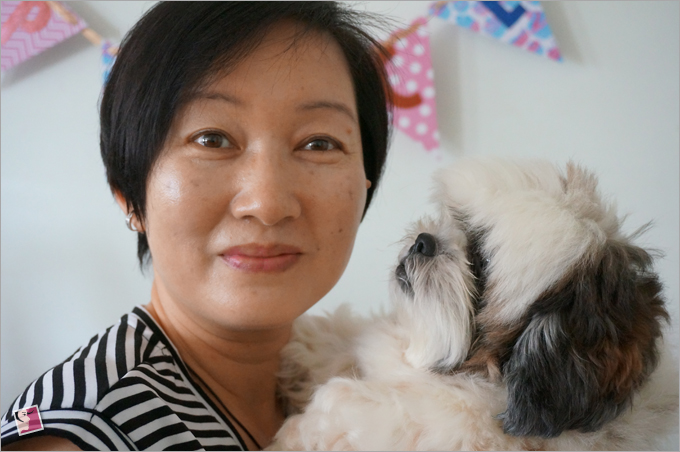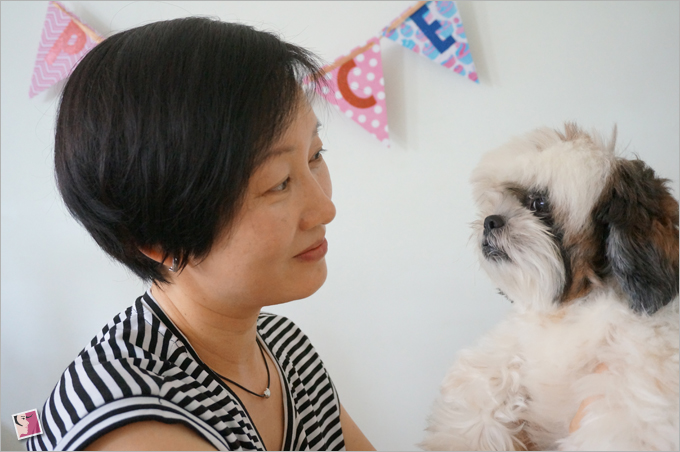 Meanwhile, let me leave you with some pictures I took with Gracie. I realized that I've grown as fat as Gracie. My face is too round now! So perhaps one of this year's resolution is to slim down…I haven't quite decided. ã…‹ã…‹ã…‹
Meanwhile, I've been thinking of getting some aesthetic treatments because I'll like to get my pigmented spots removed. The thing is, I struggled a lot with this decision because I'm supposed to be a green blogger who promotes natural beauty.
But I am gradually overcoming this dilemma and I might just plunge right into a package one of these days. No blog sponsorship for now even though I already get quite a number of offers from aesthetic clinics. It's just not an area I'm too interested to blog about indepth.
Oh since I'm on the topic of skin care, let me apologize to those of you who have repeatedly asked me to post about my skin care routine. Why I hadn't written anything about it is because my skin care routine changes quite a bit. The only thing that remains a constant is the use of lotions and serums to hydrate, protecting my skin from harmful UV rays with daily use of sunscreen, and consuming beauty supplements every day.
Okay, enough of rambling for now. Let me leave you with one more greeting for 2017 and regular blogging will commence in a bit.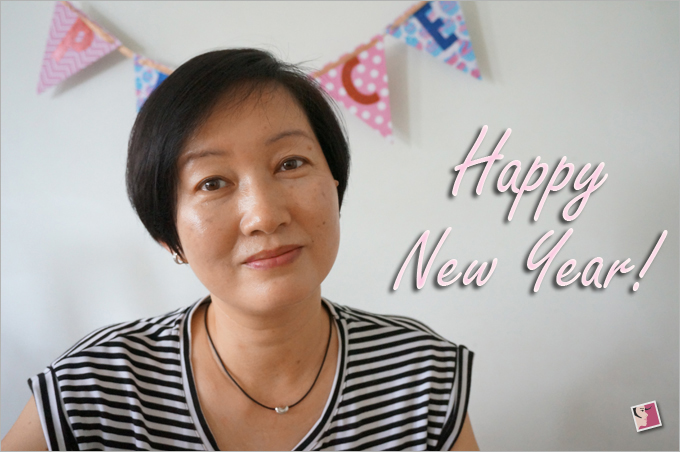 Comments