Asian beauties in Pirelli 2008 Calendar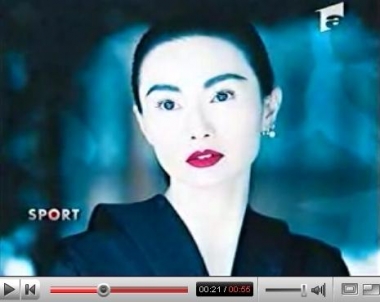 Maggie Cheung, Du Juan and Mo Wandan are amongst the three Asian beauties selected to appear alongside with Agyness Dean, Lily Donaldson, Doutzen Kroes, Catherine Mc Neil, Gemma Ward, Sasha Pivovarova, Coco Rocha and Caroline Trentini in the 35th edition of the 2008 Pirelli Calendar, dubbed "Pearls of the Orient".  
The annual Pirelli Calendar is considered one of the most celebrated icons of corporate communication and is something of an institution by itself.  Each year the calendar is sent to VIPs whose relationship with Pirelli warrants the gifting of such exclusive swag.  And while different themes are employed for each calendar, they're always based on beautiful women.
For the 2008 edition photographed by Patrick Demarchelier, there is no nudity at all and exposed skin is pretty much kept to a minimum. Instead, what you'll see are the beautiful models in impressive costumes and intense makeup highlighting the oriental myth of female beauty.  
Of the three Asian beauties, I personally like the pictures of Du Juan most.  Her makeup and costume really brought out her classic oriental features very well and the combination of colors on her are definitely more exciting than Mo Wandan who look too ghostly for my liking.  And I wish they didn't put Maggie Cheung in that severe looking geisha get-up.  The actress would have looked gorgeous in something more contemporary.   
Check out the 23 pages of beauties at the official website of Pirelli Calendar Club and see if you agree.
Comments