Imported goodies from Cotters Blog Shops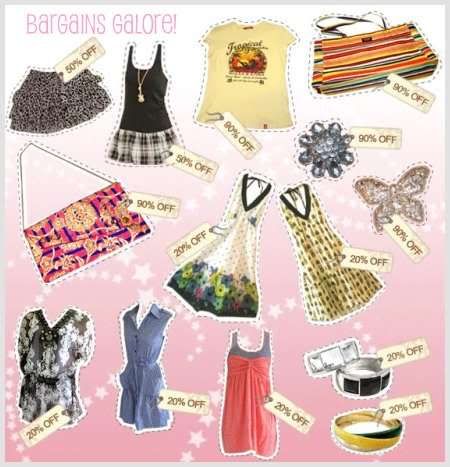 Hey ladies in Singapore!  If you're in for some good fashion deals, head down to the first Cotters Blog Shop Weekend organized by Cozycot next weekend on Aug 2 and 3.  
This is an exclusive event held in a spacious 15,000sq ft hall where you can check out items you only see online personally such as exclusively imported apparel, shoes, fashion accessories from Taiwan and Japan as well as beauty products recommended by the popular Taiwan beauty variety show "Nu Ren Wo Zui Da".
These are the details which you like to note down in your diary:
Date:
2nd August 2008 (Sat) 12pm – 6pm
3rd August 2008 (Sun) 12pm – 6pm

Venue:
600 North Bridge Road
Level 3 Parkview Square
Singapore 188778
(Near to Bugis Junction, opposite Raffles Hospital.)
Even though entrance is free, you'll need to register first via Cozycot.  I've gone in to check out some of the blog shops and I have to say some of their stuff do look quite interesting. And 20 to 90% discounts? Oooh…a bit hard to resist there.
Comments