DIY Beauty: quick and easy homemade vitamin C serum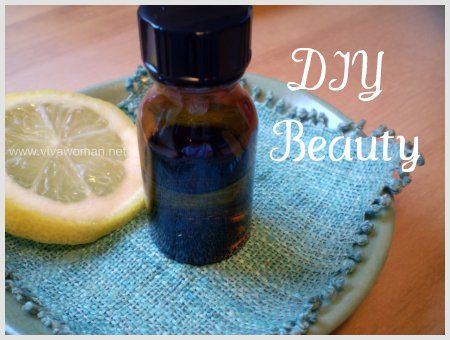 I'm so excited about this DIY homemade vitamin C serum! I was thinking of getting the L-Ascorbic Acid for awhile but was worried that I wouldn't be able to concoct a proper serum. After reading the formulation on a few beauty forums, especially from Alyssa aka Complex Beauty at Glowing Diva, I developed more confidence and ordered my first kit from Whoopeekiddies. And it turned out so easy! Now I'm kicking myself for not trying it out earlier.
Benefits of L-Ascorbic Acid for our skin
Vitamin C has worked well for me in my skincare regime and as I've covered in my earlier entry on the different types of vitamin C for skincare, L-Ascorbic Acid is known to be the only natural form of Vitamin C in skin care products. It is a potent antioxidant proven to stimulate the synthesis of collagen, strengthens the capillaries and cell walls, as well as protect both beta-carotene and Vitamin E from oxidation. But while it easily absorbed by the skin and can stay for up to 72 hours, L-ascorbic acid can be irritating to those with sensitive skin. In addition, it is highly unstable and oxidize rapidly.
Process of making DIY L-Ascorbic Vitamin C Serum
The DIY L-Ascorbic Vitamin C Kit I obtained contains just two items. The 2g L-Ascorbic Acid in powder form and 10ml vegetable glycerin. According to the website, this recipe makes a serum with approximately a 10% concentration of vitamin C and you should split them into 2 portions, 1 for each week, to maintain freshness since L-Ascorbic Acid is unstable, prone to oxidation. However, I didn't follow these instructions.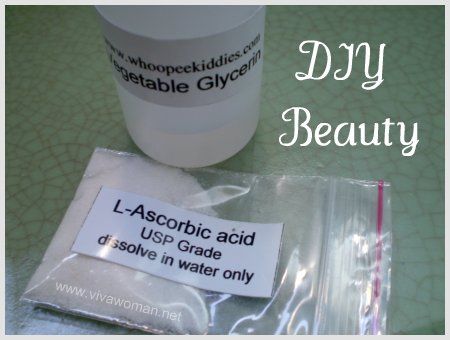 My own formulation
Instead, I used about a 1/4 teaspoon of the L-Ascorbic Acid Powder, let it dissolve completely in 5ml of mineral water and then added about 8 small drops of the vegetable glycerin. I dislike adding too much of the glycerin because it makes my combination skin too oily. And at this formulation, the watery serum stings my skin slightly for under a minute and it isn't sticky. The amount of vitamin C is probably too diluted but I want my skin to get used to it before I gradually increase the amount.
Proper storage of vitamin C is important
This portion is good for three days in the fridge. By applying twice a day with a cotton wool or sometimes just my fingers, I can use all the 5ml within that time frame. Remember, vitamin C oxidizes quickly so my recommendation is to use it quickly. Five days is about the maximum. In addition, I also use an amber glass bottle to store the serum as vitamin C degrades quickly with light. Hence, do not store using clear glass.
DIY vitamin C kit is affordable
The DIY kit from Whoopeekiddies is good for about two weeks and cost S$3.50. Very affordable! I can effectively replace my John Masters Vitamin C Serum with this now. Plus I plan to order both the L-Ascorbic Acid powder and the vegetable glycerin separately now that I've gotten a hang of making this properly. In addition, I'll probably increase the amount of L-Ascorbic Acid once my skin is used to the stinging in order to benefit from the higher concentration of vitamin C. According to information from the website, at a 10% concentration and low ph, ascorbic acid has been shown to stimulate collagen, decrease wrinkle depth and have lightening effects on pigmentation.
But one very important thing is, always apply your sunscreen when using vitamin C because it is a sun sensitive ingredient. Don't ever go tanning with it!
Update: It's good to add a drop of vitamin E to the formulation.

Comments