DIY Beauty: natural ingredients to keep blackheads away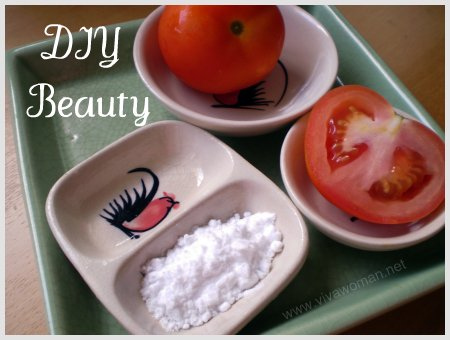 I believe most of us are plagued by some amount of blackheads or whiteheads on parts of our face. These are called comedones by dermatologists and these facial pests are a result of the waxy oil that accumulates on our skin. When a minuscule globule of sebum collects at the top of a pore, a whitehead develops. When the waxy oil hardens, plugs the pore and is exposed to air, it turns black through oxidation and becomes a blackhead.
Our nose area is a prime spot for such "skin worms" and the best way to get rid of them is to have been squeezed out although some like to use the pore pack nose strips to do the job instead. I've been experimenting with some homemade beauty remedies and found that there are some natural ways to keep them at bay.
Baking soda
The texture of moistened baking soda is slightly abrasive and hence is good for exfoliation. With about a 1/4 of a teaspoon of baking soda, I added some water and then gently massaged all over my nose area before rinising out. My nose immediately looked quite clean afterwards but the only problem was that the baking soda seem to cause a brief sneezing effect so I wouldn't recommend using this too frequently. Once a week is good enough for me.
Tomato
I read that tomato contains vitamin C plus an acid that removes dead epidermal cells, thus helping to clear whiteheads and prevent blackheads from turning into pimples. You can simply cut a slice and rub it on your nose area or anywhere else you have blackheads. What I do is to use the mashed pulp, rub it on my nose area and leave on for about 10 minutes before rinsing off. In fact, I found that using the baking soda to scrub prior to rubbing on the tomato pulp is the best.
Homemade remedies must be used regularly for results
However, don't expect either of these remedies to keep you totally free from blackheads. I still have blackheads, but a lot lesser. If you have a lot of blackheads to begin with, I suggest you extract them first before starting on these remedies. And you have to use them regularly to keep those blackheads away. Like I mentioned, I use the baking soda about once a week but I rub the tomato pulp almost every other day on my nose.
It's a cheap and easy way to keep my blackheads at bay!

Comments