Neal's Yard Remedies Opens at Millenia Walk Singapore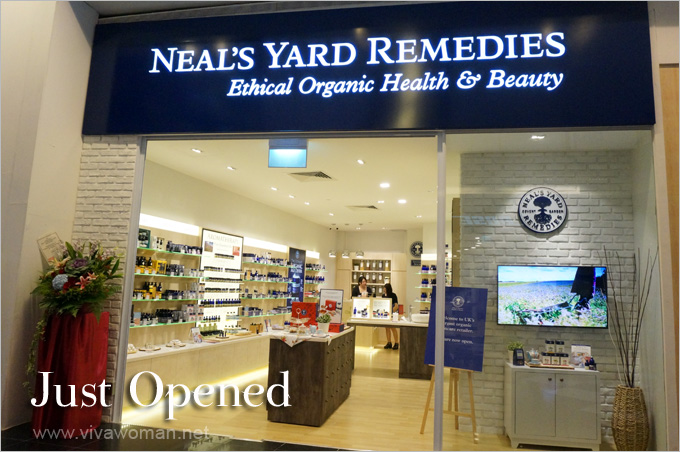 Here's a piece of breaking news that's drumroll worthy! Neal's Yard Remedies is now open at Millenia Walk in Singapore! I've had my eyes on this brand for a long while now and am naturally excited that our local organic beauty scene is kicked up a notch with the presence of this organic natural health and beauty store from UK. So yes, DRUMROLLS please!
While I'd gathered quite a bit of information about the brand from their website, it was something else to be able to find out the philosophy and passion behind the brand firsthand when I met up with Fran Johnson, Neal's Yard Remedies Formulation Manager. After chatting with her, I went away feeling even more impressed about the company's commitment to bring high quality organic health and beauty products that are safe and effective to the market.
For those new to the brand, Neal's Yard Remedies is the largest organic health and beauty care brand from UK, having first established their operations in 1981. Their products are formulated and made in UK and they not only make and sell organic skincare and cosmetics products, they are also into nutritional health and herbal remedies. In terms of selection, the brand has everything from cosmetics, skincare, haircare to health supplements.
Products made by the company use high quality organic plant-based ingredients that are mostly sourced through ethical sourcing programmes and are approved by animal welfare bodies including BUAV and PETA. The organic content of Neal's Yard products is certified by the Soil Association and the ingredients are certified organic by leading bodies including the Soil Association and the USDA.
Green beauty fanatics would also be happy to know that Neal's Yard products contain no synthetic fragrances, no silicones, no mineral oils, no parabens, no GM ingredients, no phthalates, no propylene glycol, no animal testing, no DEA, no EDTA, no acrylates, no nano, and no BHT. In addition, the level of organic ingredients in each product is clearly listed on the product packaging.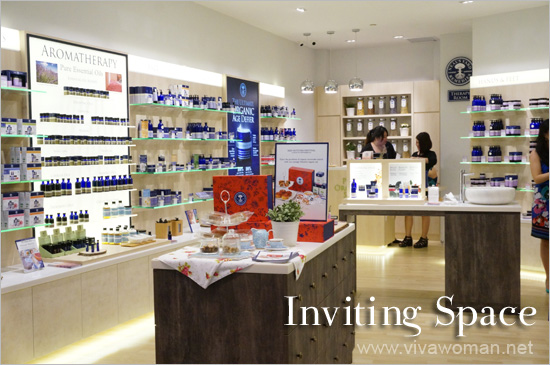 Neal's Yard Remedies has been opening up stores in many countries. In Asia, they're already present in Australia, Japan, Korea, Hong Kong, Malaysia, Taiwan and now, Singapore. Like they say, better late than never! But as this is a franchise, the store does not carry all Neal's Yard Remedies products. Instead, you'll only find about 50 percent of the range from the brand here. Even then, it's still quite a sizeable selection considering the multitude of products that are already available from the brand.
I spoke to the owner, Janice Chew, and she told me how she'd stumbled upon the brand a year ago in Malaysia. After using the products for about three months, she realized how effective they were for her and began to explore options to bring the brand into our market because she believed the products will help many people with different skin concerns.
However, because of the level of humidity here, she only selected products which are suitable for our market. For this reason, she deliberately stayed away from certain range and brought in very limited hair products too. But she's currently considering to bring in their range of cosmetics when the reformulation is completed next year. Now that, I'm certainly looking forward to!
While conversing with Janice, I also found out how she envisioned her store to have more engagement points and that's why she has different stations set up–an aromatherapy cum DIY station, a tea station and a therapy room to provide facial and massage services.
Speaking of the DIY station, here's a section where customers are able to customized their body lotion or wash according to their needs and skin conditions. I had a body shower made using rose absolute and geranium rose, and the smell was just SO divine.
Okay, enough of words. What's coming up is a plethora of pictures I've taken of the store–to showcase some of their products and to give you an indication of their price points. Ready? Let's go!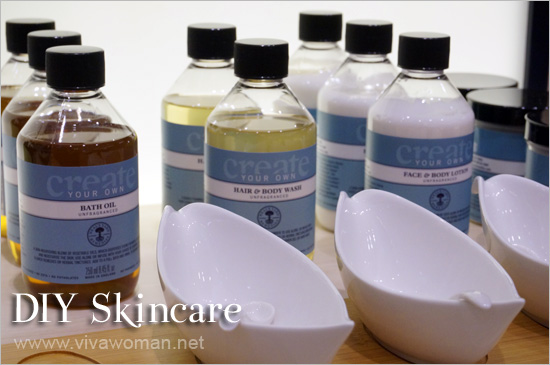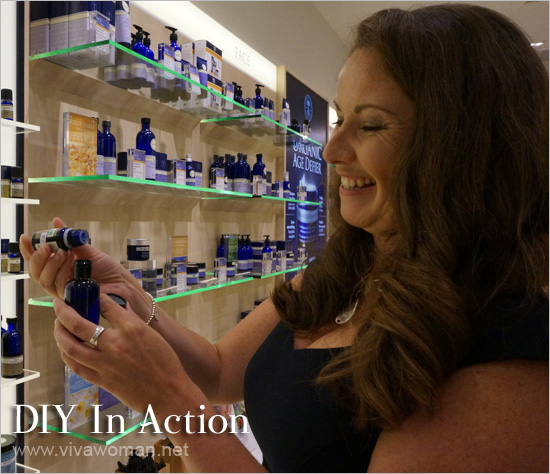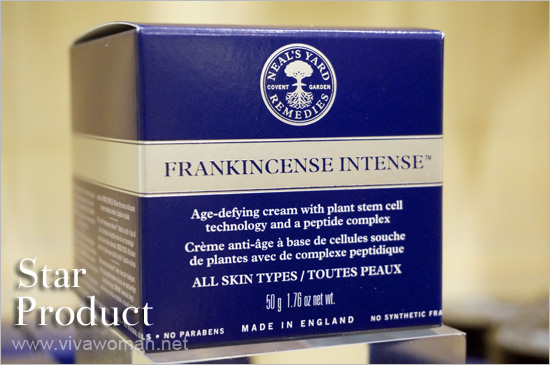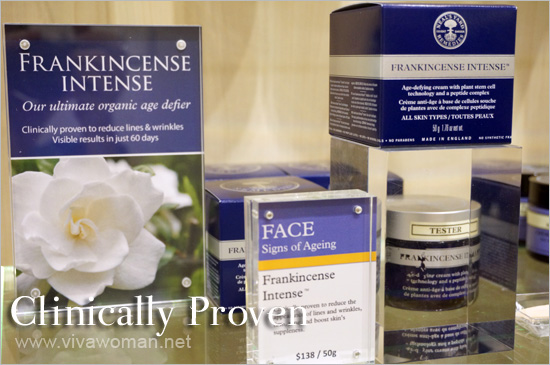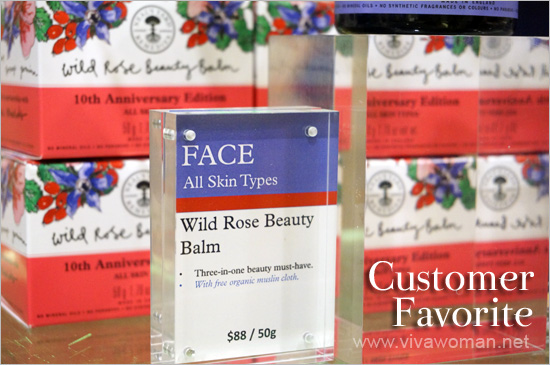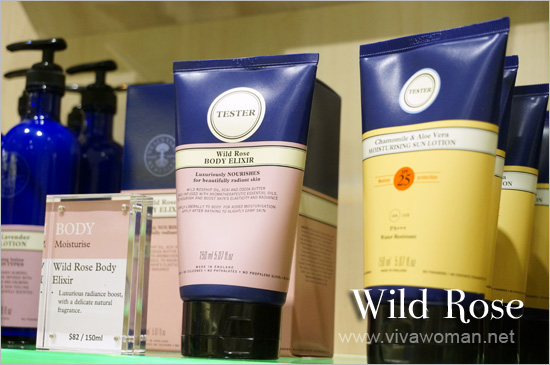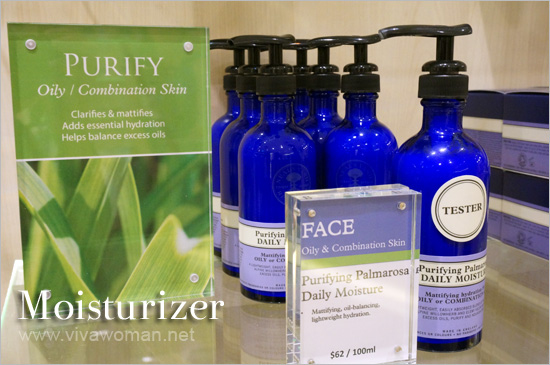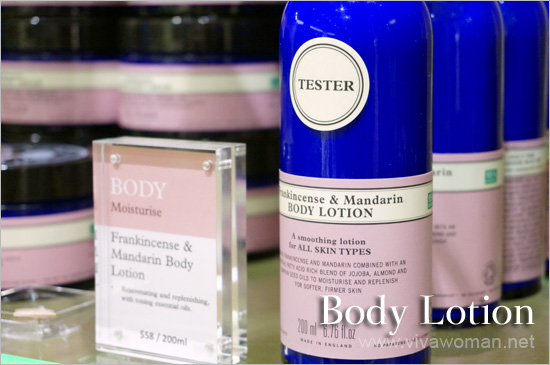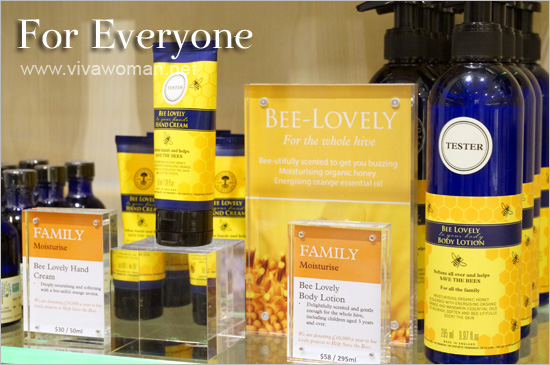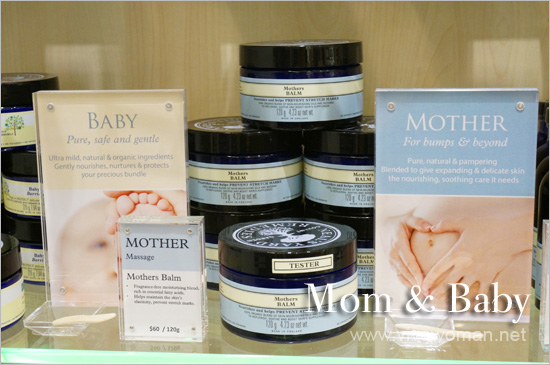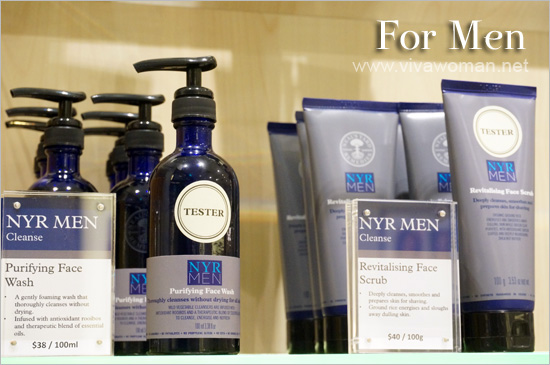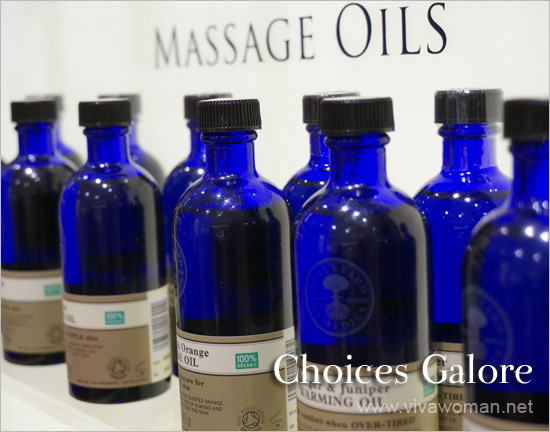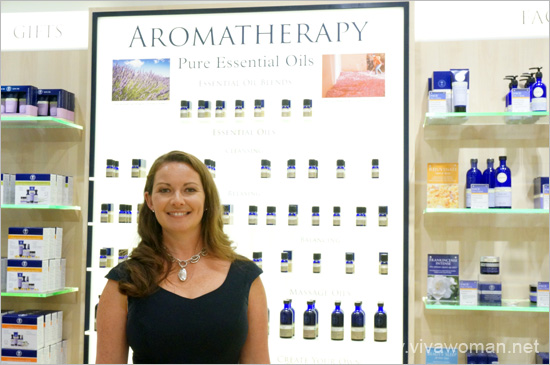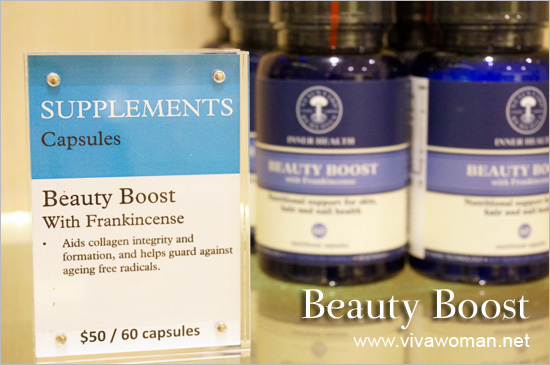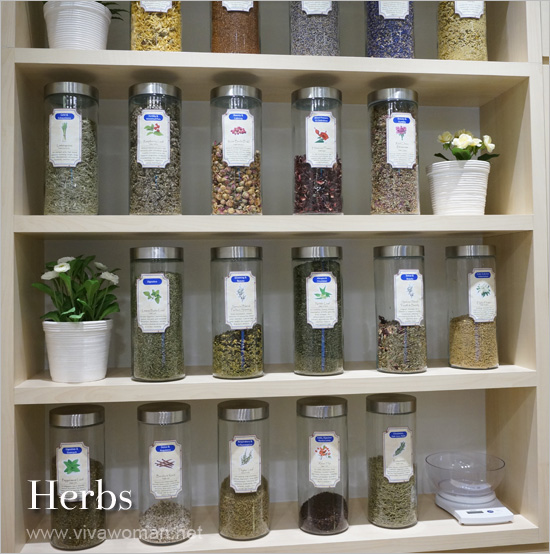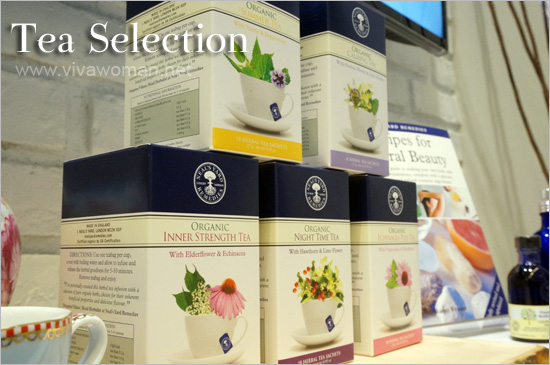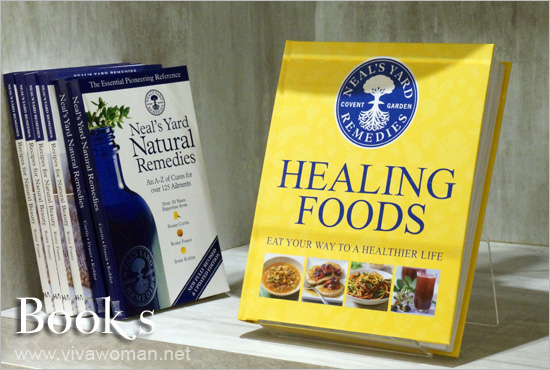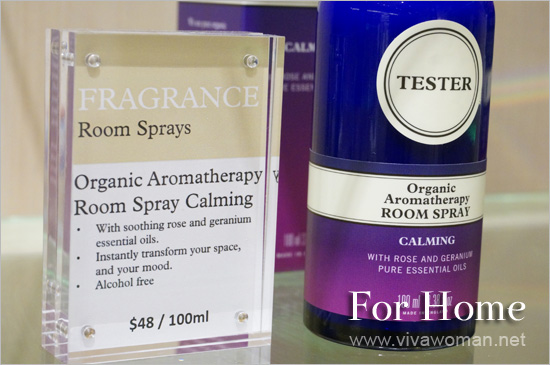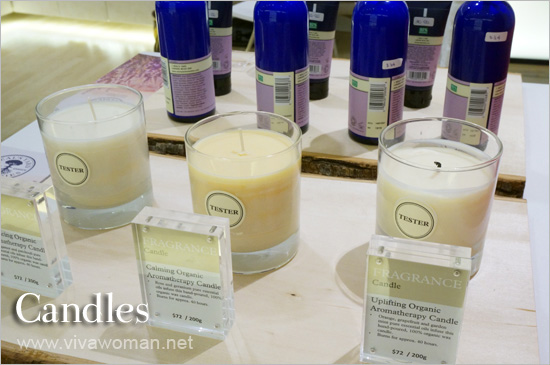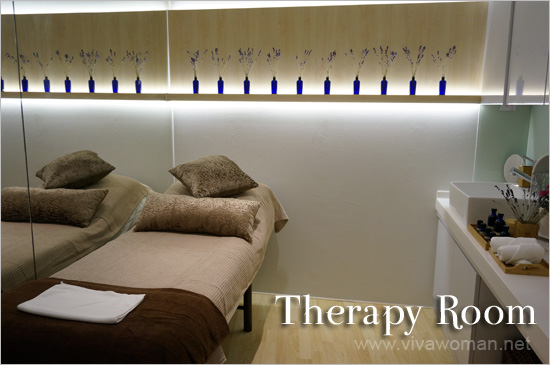 I've got more pictures but I can't put them all here. But very quickly, some of their interesting products include their Frankincense Intense Cream which has been clinically proven to reduce the appearance of lines and wrinkles, firm, tone, boost skin's suppleness and instantly hydrate. Powered by plant stem cells from Gardenia and a peptide complex, this is a highly moisturizing cream but I wonder if it's suitable for our climate because it's rather rich. I guess I have to try to know the answer.
Another product that is worth highlighting is their Wild Rose Beauty Balm that can be used as a rich cleanser, a gentle exfoliant or a deeply nourishing balm. Apparently, this is a hot customer favorite! I have a sample of it and will try be testing it in a bit, when I can find some "space" in my skincare routine. LOL.
Since we're highlighting their skincare products, I want to make a mention about their sunscreen. I was actually looking forward to trying out their zinc oxide sunscreen because I remember reading that they have one that contains 19 percent zinc oxide. But I didn't spot it at the store. Apparently, that is no longer available as according to Fran, Neal's Yard only have one containing titanium dioxide and that was a shame for me as my preference is for zinc oxide mineral sunscreens.
Besides the skincare products I'd highlighted, Neal's Yard Remedies also has a number of home products such as home sprays and candles. Books are also available and apparently, they're popular and doing very well.
Anyway, do head down to Millenia Walk #01-75 to check out Neal's Yard Remedies. Personally, I find most of the prices rather reasonable considering this is a certified organic brand with premium quality ingredients. If you have tried any of their products and have a favorite, do share with us k?
Comments