Dual skincare approach for combination skin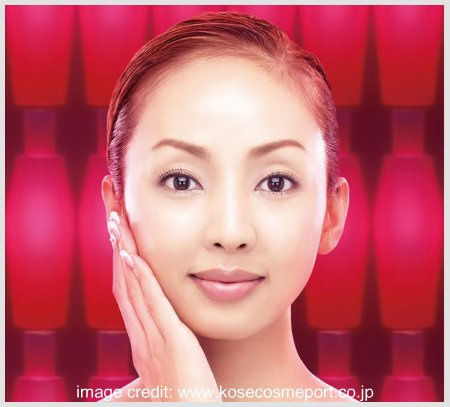 My skin type is combination, which means I have a blend of oily and dry skin. The patch on my T-zone from the forehead down to the nose and chin is oily while my cheeks are dry. So this means that my T-zone needs too be treated like oily skin while my cheeks should be treated like dry skin.
In terms of skin care, I should really be using a dual approach and deal with the different areas of skin individually with different products. This is because I found out that treating my entire complexion like oily skin will leave the dry areas even drier and tighter while treating it only like dry skin can provoke excess oiliness. But in actual fact, I have always used one product for my entire face and it is not until recently that I started to make a slight switch to this routine.
Here, let me share my 10 skin care tips for combination skin:
1.  Cleanse the T-zone more thoroughly
I like the squeaky clean feeling on my skin after cleansing and hence, I've always like to use a gentle foaming cleanser.  In the morning when my face is free from makeup, I just use the foaming cleanser but in the evening, I use the double cleansed method where I will first apply an oil or cream cleanser to get rid of my makeup first.   When using the oil or cream cleanser, I tend to massage more into my eye area and my cheeks that are drier.  This is then followed by massaging my entire face with a gentle foaming facial wash.  When lathering, I focus more on my T-zone, massaging a little more into the oily areas before splashing clean wtih cool water.
2.  Alternate between two different types of cleansers
If you like, you can also alternate between an oil or cream cleanser and the foaming facial wash to have a more balanced approach; using only one for the day and the other only in the night.  In fact I started testing out the oil cleansing method and this is exactly what I do.  I use the foaming facial cleanser only in the morning and in the evening when I come back from work, I use an oil based cleanser and rinse out with warm water.
3.  Apply more toner on the T-zone
Although I like to tone my entire face, the first step is always to apply the toner on my T-zone with my saturated cotton cool pad.  So by the time the cotton pad reaches my drier cheeks, the amount of toner is much lesser.  Sometimes when I'm under stress, my T-zone gets excessively oily an hour or two after washing.  To combat this oiliness, I use a toner to wipe the excess oil from the T-zone lightly, provided I'm not wearing my makeup. If I'm wearing makeup, I use a blotter or tissue paper instead.
4.  Apply two different types of toner on different zones
Another approach I've read is to use two different strengths of toner to deal with the differing skin types.  A stronger astringent toner for the T-zone and a milder toner for the dry zone.  I haven't tried this method before although I might try using witch hazel on my T-zone soon just to see how it fares. 
5.  Moisturize more of the drier patches and less of the T-zone
I have always kept moisturizing my T-zone to a minimum. In the past when I used a day moisturizer, I've always picked a lightweight lotion that is non-oily. And increasingly, I don't use a day moisturizer because my sunscreen is quite rich and I tend to apply more on my cheeks and lesser on my T-zone. This is also true at night when I use my richer night cream. Concentrate on moisturizing my cheeks and applying sparingly on my T-zone.
6.  Moisturize drier face patches with carrier oil
I've started using the Sea Buckthorn Oil at night but only around my eyes and some parts of my cheeks.  Because I'm also trying to get rid of some lines on my forehead, I also apply a little of it on those lines.  Generally, I've avoided using carrier oils on my nose and chin unless there are some scars or blemishes I'm trying to heal.  In those instances, I just dab a little of the oil and massage into the spot.
7.  Exfoliate more on the T-zone
Because my T-zone tends to suffer from clogged pores due to the oily complexion, I always scrub more into that area.   In fact, I also exfoliate my nose area a few times a week just to keep it cleaner. 
8.  Use different facial masks for the face
Okay, I have always used one type of mask across my face, whether it is a moisturizing mask, an exfoliating mask, a peel off mask or a clay mask.  The reason is some of these masks perform dual functions like refreshing the oily areas, clearing the clogged pores and nourishing the dry skin.  However, if you wish, you can separate your mask according to your skin zone.  Like using a moisturizing mask on the cheeks only and a clay mask on the T-zone.
9.  Hydrate more of the drier skin patches with face mist
I carry a facial mist all the time in my bag and in the day under air-conditioned environment, I will spritz some of it to keep my face refreshed.  I find that using more of it around my cheeks is good to keep them hydrated but if I squirt a bit more on my T-zone, the oil and the mist make my makeup become streaky.
10.  Use a primer to control oil on the T-zone
I don't use primer everyday; only on days when I need to keep my oily T-zone under better control.  So before applying my makeup, I use a primer specifically on my T-zone.  It doesn't keep the oil completely under control but at the least, I can be shine free for a good part of the day.
Combination skin does not necessarily mean an oily T-zone and dry cheeks.  It could be other combinations.  If you're unsure of your skin type or combination pattern, you can do a test by pressing a tissue paper to your un-toned and un-moisturized face an hour after washing.  Any greasy patches on the tissue signify oily areas.
So anyone out there with combination skin type like mine?  And do you use a dual skincare approach to take special care of your unique complexion?
Comments