Is Trilogy Cream Cleanser worth its price tag?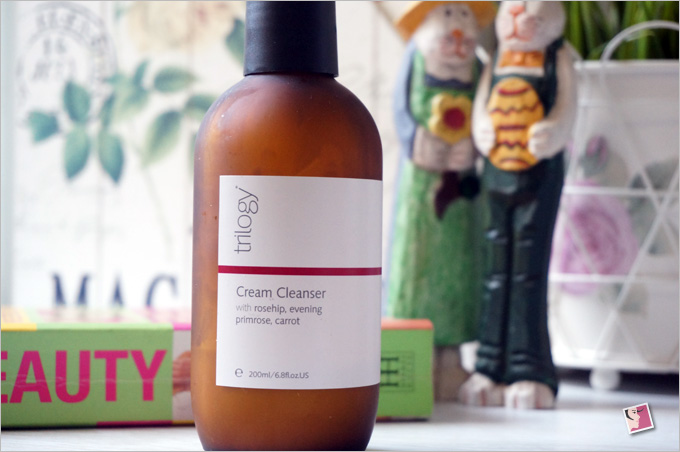 I had high hopes for Trilogy Cream Cleanser. After all, the product was awarded the best facial cleanser back in New Zealand. Surely being awarded must mean this is an effective cleanser right?
But I bought the cleanser not knowing anything about the award. I got it only because I've had good experience using some of Trilogy's products. Plus, the brand was available on a 20 percent discount. I couldn't find a good reason to resist the purchase really.
Some of you may remember seeing Trilogy at Watsons for a period of time. The brand had made its foray into our local market some years ago but disappeared relatively quickly after a short duration.
I've no idea why the brand pulled out. I can only suspect the range did not do as well back then and had to withdraw. That or there were complications with the distributorship. Well whatever it was, Trilogy is back on the shelves again.
Brand focuses on performance and quality
Trilogy hails from New Zealand and is synonymous with formulations that are fuss-free, with minimum ingredient processing and synthetic ingredients.
All ingredients are sourced from plant and mineral origin and the company does not use animal derived ingredients except beeswax and honey.
In addition, a number of Trilogy products are made using only oils and the oil-based ingredients are 100% natural and do not require the addition of preservatives.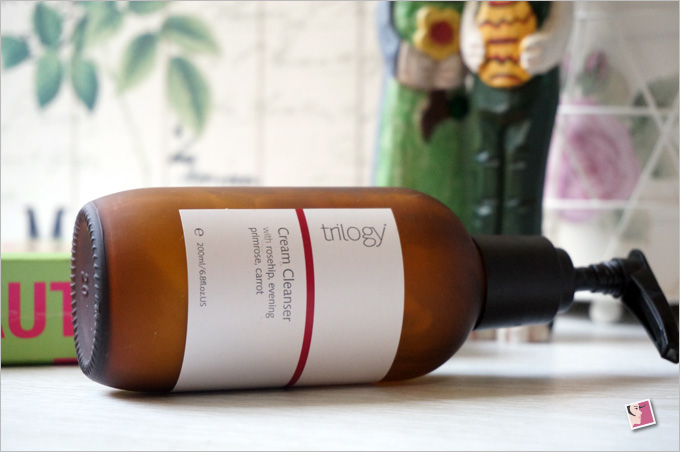 Brand backed by clinical testing and certifications
To differentiate themselves as being a natural brand, Trilogy set out to make their products perform as well as, if not better than the more traditional synthetic brands right from the beginning. That's why they sought to undertake independent clinical testing of their products.
In addition, some of their products are also certified by BioGro New Zealand, the country's leading certifier of natural and organic skin care. Trilogy was also the first NZ skin care brand to achieve NATRUE certification, back in 2012. NATRUE IS a Brussels-based international non-profit association which promotes and protects natural and organic cosmetics worldwide.
Besides being committed to using natural ingredients and not testing their products on animals, Trilogy believes in ethical sourcing, using environmentally friendly packaging and biodegradable components.
One-step cleanser
Trilogy Cream Cleanser is described as a unique one-step purifying cleanser. Even though it is formulated without surfactants or foaming agents, it promises to gently washes away make up including eye make up and impurities without drying skin or disrupting its natural pH level.
Here's its full ingredient list:
Aqua (water), Prunus Amygdalus Dulcis (Sweet Almond) Oil, Glycerin (vegetable), Rosa Canina (Rosehip) Seed Oil, C ed Oil, Tocopheryl Acetate (Vitamin E), Aloe Barbadensis (Aloe Vera) Leaf extract, Daucus Carota Sativa (Carrot) Oil, Chamomilla recutita (chamomile) flower extract, Citrus aurantium amara (bitter orange) flower oil, Xanthaan Gum, Citric Acid, Dehydroacetic acid (and) Benzyl alcohol, Rosmarinus officinalis (rosemary) leaf extract, Parfum, Citral*, Geraniol*, Citronellol*, Limonene*, Linalool*. *Components of Natural Essential Oils
As you can see, the formulation is quite rich given the different types of oils included in the formulation. But otherwise, I find the ingredients pretty much agreeable (from a non-purist standpoint).
My experience with the cleanser
In terms of texture and consistency, Trilogy Cream Cleanser feels thick and creamy. I'd would even say it feels luxurious especially because of the lovely rosemary scent and that you get to pump the cream out of a sturdy brown glass bottle. I actually love how this cream cleanser feels on my skin. However I can't say the same about its cleansing efficacy.
This cream cleanser doesn't remove makeup very well, even on the second cleanse. Now, I don't wear heavy makeup–just foundation and minimal eye makeup. So I was appalled to see residues of my makeup after using this product.
I thought I'd made a mistake or that I didn't use it properly but no. This cleanser just can't cleanse thoroughly.  And I'm not saying this based on a one-time trial. I used it a couple of times just to be sure and each time, I still see traces of makeup left around the corner of my eyes as well as on my more visible pores.
When I checked the instructions, it merely said to gently massage onto damp skin on face, neck and décolletage, tissue off or rinse with warm water (using a face cloth for best results). To get round the problem, I had to add water in the middle of my cleansing so that the cream would emulsify better. It did help the cleansing process but I still don't get it why others raved about this cleanser. I read how some are so impressed that this cleanser can remove all makeup include mascara in one swoop and I'm thinking, did I miss something?
Granted the cleanser did perform better with a konjac sponge but hey, I've used other cream cleansers and cleansing milk that did a better job WITHOUT a sponge. Not to mention they are way cheaper too.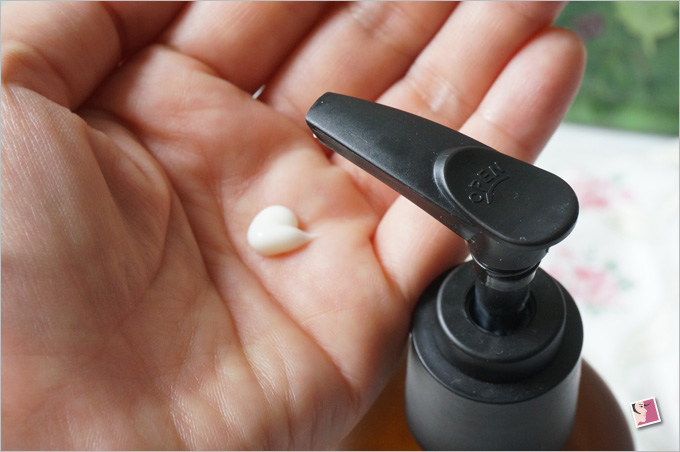 Not gonna repurchase
Even though this product is indeed gentle, pH balanced, and did not dry out my skin after each wash, those are not good enough redeeming qualities because it has failed in its primary function as a cleanser.
Well, you can be certain that I won't repurchase this product again. After I'd discovered how ineffective a cleanser it made, I've just kept this for my morning wash when no makeup is involved. Or mostly use it as a pre-cleanse before following it up with Estelle and Thild Biocleanse Silky Soft Cleansing Milk which is a far better cleanser at a lower price tag.
As my expectation of a product commensurate with its price tag–the higher the price, the more I expect–I was exasperated considering the 200ml Trilogy Cream Cleanser is priced at S$58 before any discount. I would probably have been less miffed if this cleanser cost lesser or not pitch itself as a one-step purifying cleanser.
This experience just tells me that even for an established brand known for quality, some of its products can still fall short of expectations. Unfortunately, Trilogy Cream Cleanser is one of such products.
But good thing one product that does not work well will usually not turn me off the brand completely. I'm guessing that my good experience with their organic rosehip oil helped. So I probably wouldn't mind checking out other products in their slate if the price is appealing enough.
Have you tried any Trilogy products? Is there one that you particularly enjoyed and would like to share with us?
Product highlighted was purchased and this review is in line with my disclosure policy.
Comments