Savings galore: 20% off chic fashion wear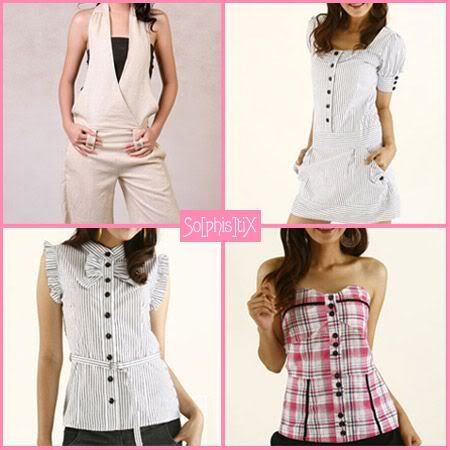 Viva Woman is happy to bring all my readers a good deal! A 20% discount off all non-sale items at So[phis]tiX with discount code 4AE3AB48. The code is valid until November 30.
So[phis]tiX is a new online fashion wear boutique based out of Singapore and ships internationally. And their prices are already very affordable so this discount is a bonus! You can even find some fashionable tops and vests for under S$10!
Although they're new, they are very well stocked and offer a great variety of items and designs. Besides the tops and vests, you can find dresses, skirts, shorts, pants and jackets. Most of their designs are casual and chic but you can find a few pieces that are suitable for office and semi formal occasions. In addition, the online boutique updates their collection weekly so you should be able to find something to suit your fancy. Plus showroom viewing and fitting is also available to those in Singapore by appointment.
So check So[phis]tiX out and enjoy the great savings! Times are bad gals so it's good to enjoy shopping with more savings!
Comments