6 ways to use mineral water in your beauty regime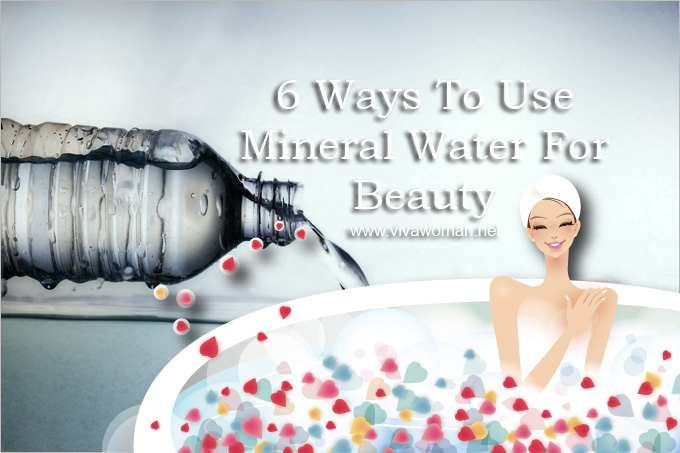 Mineral water is said to be better for our skin because its high silica content strengthens the spongy cells in between collagen and elastin fibres, plumbs the skin and slows the formation of wrinkles. Which is why some women only drink such bottled water and even used them to wash themselves. And for the rich and famous, they can always indulge in the invigorating benefits of the natural mineral water springs and treatments that are available at upscale spas.
So what does that leave those of us who like to enjoy the beauty benefits of mineral water but haven't got down to installing a filtered shower tap, can't afford to wash ourselves with Evian and Volvic daily, much less soak ourselves silly in mineral water?
Well, there are always ways to get round and here, let me share some simple but effective tips to incorporate mineral water sparingly into your daily beauty regime. That is, beside drinking it.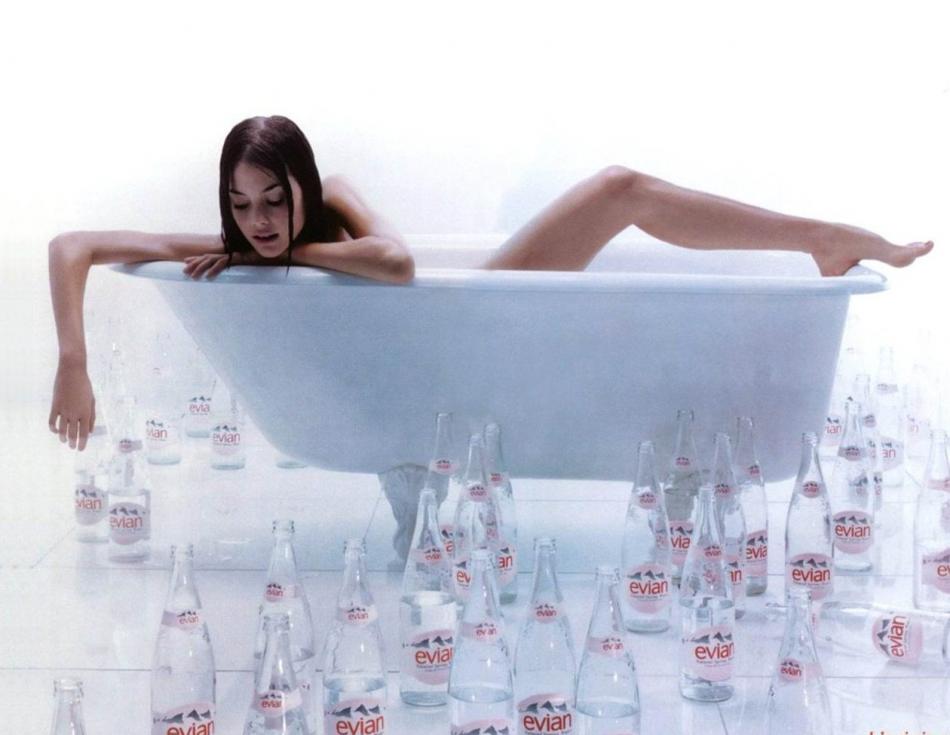 Use it between cleansing and moisturizing
Instead of washing and rinising your face with mineral water, a more economical method is to soak your cotton wool in the water and give your face a once over thorough wipe after cleansing. In fact, if you're doing a special treatment for your face such as using a mask, then using mineral water afterwards can help to seal in the benefits better. Apply your favorite moisturizer afterwards while your skin is still damp.
Use it with your toner
If you tone your face with a cotton wool pad, you can optimize your toner by first wetting your pad with mineral water. This way, you don't need to pour so much toner into your pad as an already wet cotton wool pad or ball won't need to soak up too much toner. Just remember to squeeze out the excess mineral water before using as usual.
Use it in your homemade beauty recipes
Many homemade recipes include water. Instead of using tap water, always use mineral water because of the obvious benefits.
Use it in your makeup
Some women like to apply their foundation or eyeshadow wet. Instead of tap water, apply using mineral water which has more benefits for the skin. And you don't need a lot of it.
Use it as a facial spray
You can pour your mineral water into a bottle with an atomizer and use it throughout the day to spritz on your face. It works to set your makeup as well as hydrate your skin. Of course a less troublesome approach is to just use those readily available facial spray or mist with spring or mineral water benefits.
Use it as a hair spray
Some ladies swear that washing their hair with mineral water makes a great difference. If your hair looks kind of dull, spritz your hair lightly with mineral water and blow dry again to revive products already in the hair to revitalize your hairstyle.
In place of the mineral water, you can use the facial spray or mist for all the tips above but of course a bottle of mineral water costs lesser. And if you want to know why mineral water is better than tap water, just read one of my previous entries why normal tap water is bad for our skin. Oh, and one more thing. Choose mineral water from the reputable brands like Evian and Volvic. I read that models love Fiji mineral water but I haven't seen this around where I am.
Comments