Is blow drying bad for your hair?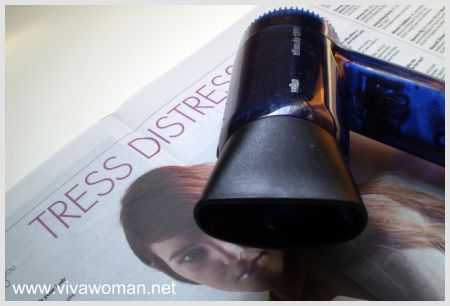 The answer is NO!
"If done correctly, it is actually better than towelling dry or just letting your hair dry naturally." According to a feature titled "Tress Distress" dated 21 Nov in Urban under The Straits Times, the consistent heat applied in the same direction smoothens hair cuticles and gives you shiny hair. It also sets hair in place and seals in moisture.
In fact, the article states that towelling your hair dry is akin to scrathing your skin with your nails as it roughtens up your hair fibres and air-drying promotes frizziness. However, don't try to style completely dry hair with a hairdryer as heat on dry hair is damaging. Pat your wet hair with a towel before blow drying.
So yay to blow drying because I've been doing that everyday for the past 15 years and my hair certainly doesn't look damaged or dry.
Hair straightener Iron Giveaway
And since we're on the topic of hair, I'll like to extend my readers based in US and Canada a chance to win a Karmin Titanium Hair Straighten Iron valued at US$99.99, courtesy of My Hair Styling Tools.com. It's very easy to enter. All you need is to leave your information in the widget below and you have until 6 Dec to do so.
(Note: US & Canadian residents only)
Additionally, you can use the following codes to get any hairstyling tools at My Hair Styling Tools.
VIVA25 – Good for $25 off any Karmin Titanium Hair straightener
VIVA10 – Good for $10 off any item
Good luck!
Comments