Are you addicted to your lip balm?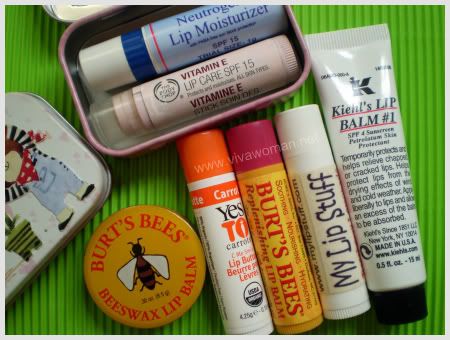 I've read about lip balm addiction sometime back but forgot about it until now when I was reminded via a new article on the topic. It's quite interesting considering many of us, myself included, often say we're hooked to our lip balms. Why could this be so? There appears to be a couple of reasons according to the feature on WJBF.
1. Psychological need
According to Marcia Driscoll, M.D., Dermatologist with the University of Maryland School of Medicine, overuse of lip balm likely "stems from a psychological need rather than a physical need."
2. Lip licking
Another factor cited was lip licking which causes the lips to dry out as saliva evaporates very quickly, making the lips feel even drier and hence leading to a need to reapply the lip balm.
3. Ingredients causing lips to dry out or become sensitive
Chapped lips can also be caused by sensitivity to ingredients in the lip balms such as fragrances, colorings, lanolin and even sunscreen which some people have a negative reaction to. In addition, some lip balms contain phenol, which is an ingredient that is also found in some skin peels. On the lips, phenol may remove the top protective layer of skin that seals in moisture and that causes the lips to dry out, flake and peel. While the product may provide temporary relief, continued use leads to an unending cycle of drying, peeling and reaching for more lip balm.
Of course the lip balm companies have been dismissing these as myths but come to think about it, my lips do get dry very quickly with certain lip balms. I have forgotten which are those and the ingredients they contain but I used to think it was the lack of moisture especially under air conditioned environment. Now I'm not too sure since I don't have the same problem with every lip balm.
So are you also addicted to your lip balms? If so, do you think it's more of a psychological need or it's because of the ingredients?
Comments