Bisous Minerals exclusive promo offer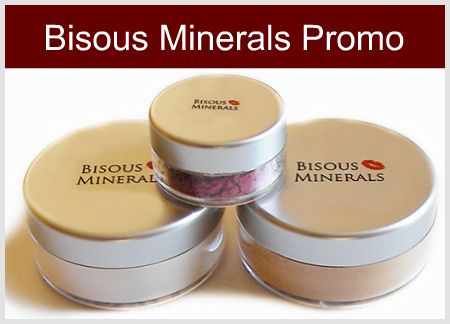 Further to my product review on Bisous Minerals Weightless Lasting Foundation last week,  I'm pleased to present an "Exclusive Offer to All Viva Woman Readers from Bisous Minerals".
From now till 31 March 2009, you can enjoy  a 10% discount on all full size orders (excluding Collections Items) and FREE shipping on international orders of US$75 and above from Bisous Minerals.   The promo code is: VIVAWO.  Please note that shipping charges will still be calculated and collected during checkout but they will be reimbursed. 
In case you have any problems during the transaction, you can send an email to annadrut@yahoo.com who will help with your payment issues.  Alternatively, you can leave a message via their Contact Us form at the Bisous Minerals website.
One thing you might want to take advantage of when ordering from Bisous Minerals is their free custom blend service.  During checkout, just select one of the shades and indicate the additional color for custom blending in the comment section.
Comments