E.L.F. Cosmetics at Sasa outlets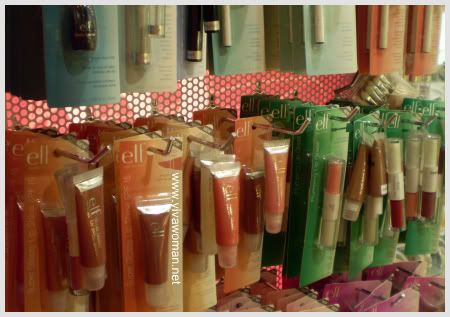 I've been walking past Sasa so many times but I haven't noticed that the store is now carrying certain products from E.L.F. Cosmetics, a line of value-priced cosmetics from the US which I've featured a couple of times before. I only realized after a reader fwy left a comment in one of my older posts yesterday. Well, you can't blame me much because my attention has always been more on skincare rather than makeup.
Anyway, having used some of the lip glosses from the brand, I was curious as to what products are available here. In addition, I wanted to know the price range here since most of the cosmetics only retail at US$1 each in US.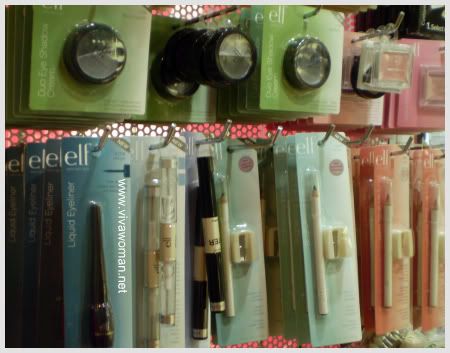 There aren't a huge selection. I saw lip glosses, lipsticks, liquid eyeliners, eyeshadow creams, all over color sticks, nail polishes and nail polish remover pads. The Sasa I visited was a small outlet so I'm not sure if the bigger stores have more items. Anyway, the retail price for each of them is S$6.90 here, which makes it about four times more expensive than what you can get online. Of course the good thing is you don't need to incur shipping. Anyway, E.L.F. Cosmetics in the US do not ship internationally. The last time I rode on a friend's order and my friend had to use vPOST to have her order shipped over.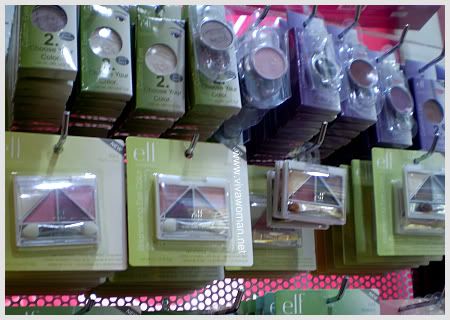 I do like the lip glosses from E.L.F. but I'm not sure about the rest. Anyway at US$1 per item, it isn't much of a loss if the product you bought didn't work out. However, at a retail price of S$6.90 here, the story is slightly different. But you can always read up end users' reviews at makeupalley.com to find out more before purchasing the product.
And at the moment, Sasa is offering a 20% discount on all E.L.F. Cosmetics, which makes it slightly more attractive if you want to get anything from the range. I'm thinking they can make quite presentable X'mas pressies!
Comments