Mineral Makeup: Maybelline Pure Mineral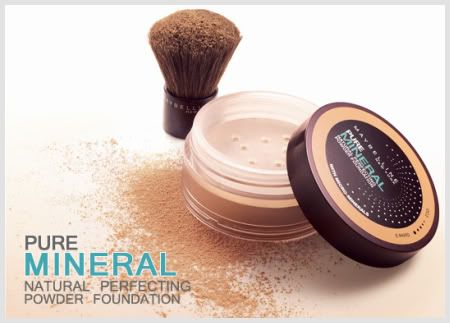 I hardly look at Maybelline products but I came across information on the Maybelline Pure Mineral line which is a new line of mineral makeup while going through their China and Japanese websites. This looks to be a new release which I haven't seen in Singapore yet. That, or I am so darn blind.
The packaging is quite attractive, going by the pictures alone. In the US, the line is known as Mineral Power instead of Pure Mineral and their Natural Perfecting Powder Foundation comes in 8 shades instead of the 6 shades under Pure Mineral.
I couldn't find a lot of information about the ingredients online but I did read that the product comes with micro-minerals and 100% natural mica and is preservative-free, talc-free, oil-free and fragrance-free. However, it does not include 100% natural minerals as there are a couple of non-mineral ingredients and hence, is unlike the mineral makeup we're used to. And at MakeupAlley, the product averaged 3.3 rating out of 5 from 147 reviewers.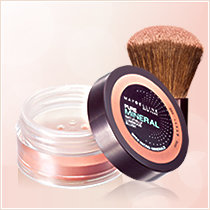 Besides the powder foundation, Maybelline has also introduced a blush, a liquid mineral foundation, a concealer, a finishing veil pressed powder and a mineral lipstick (looks interesting!) However, it doesn't look like they have the full works under Pure Mineral as I only saw the blush and liquid mineral foundation at the China website. I would love to give their mineral lipstick a test run because the reviews at MakeupAlley were pretty good in general.
As for the foundation, I'm not too sure. While the packaging looks interesting, I would like to have a look at the ingredients before deciding if they're even pure. Also, the price point is also a major consideration. Anyway, we'll just have to wait for the release. Meanwhile, here's the CM featuring Zhang Ziyi for Maybelline Pure Mineral.
Comments