Beauty and makeup trends in 2009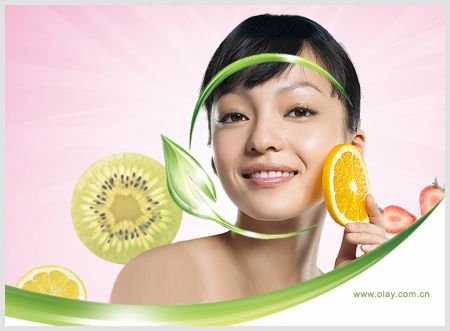 I was running through the beauty and makeup trends for 2009 and came across some interesting information.  And the one I agree most is that 2009 will focus on the ingredients and benefits of beauty products according to LancasterOnline.
"Consumers are caring more and more about what they put on their faces," Shannon Nelson, spokesperson for Pierce Mattie, a company who forecasts beauty trends, said. "Green and natural are the way that beauty is moving and ingredients are key."

The inclusion of natural elements — such as Goji berries, blueberries, turmeric and Acai berries — will be seen in all sorts of makeup and beauty products, according to Nelson.

"Women, and men, are educating themselves," Nelson said. "They want the best products out there with the best things for their skin."
Goji berries, Blueberries, Tumeric and Acai berries are in fact part of the top 10 ingredients that Pierce Mattie say consumers will hear more about in 2009. The others are: Argan oil, Baoba, Acerola, Probiotics, Palmitoyl tripeptide-3 and Myrrh. For details of what these ingredient are and their benefits, check out the Pierce Mattie forecast here.
The anti-aging ingredient
However, when it comes to cosmeceuticals, experts Estee Lauder and Clinique both cited Sirtuin as the next big thing in anti-ageing according to Mirror. Sirtuin is a patented anti-ageing rice extract and Estee Lauder is said to have have combined this technology with a complex of anti-ageing hyaluronic acid to improve skin's visible age and help skin naturally stimulate its proteins.
Bold makeup colors are in
Bold make-up, it seems, is back for spring 2009 and if you want to be really fashion- forward, swap red for pink, electric pink as "it's the simple, cheap, reductive, recessionista way to update your make-up routine for 2009" going by an article at Telegragh. This should also be complimented by bright bold nail colors.
Mineralogie instead of mineral makeup
And instead of mineral makeup, Mirror thinks that this year is all about intelligent minerals and new range Mineralogie – a foundation triple milled for sheer coverage and is available in 33 shades and comes with choices of antioxidants such as green tea or Indian frankincense, which aids anti-ageing, or liquorice root which helps prevent pigmentation and inflammation of the skin.
Hairstyle is both classy and futuristics
In the hair department, I learnt that futuristic is in with classy styles getting an edgy yet feminine twist. The same article in Telegraph indicated that "Buns beehives, chignons and plaits exemplify statement hair, as do retro pincurls and shampoo and set waves."
More natural hair color
I'm not very sure about that but I agree with Mirror that hair will look natural and shiny because the credit crunch is going to have more women opting for more natural colors as opposed to highlights. In fact, DIY hair color products will probably see more of a demand as a result of the recession.
Going for more savings in 2009
Well, I know I'm going to watch my spending on beauty and haircare more this year. As a matter of fact, I already have started doing so by going DIY whenever I can instead of buying expensive commercially available creams off the shelves. So what about you? Are you going to be watching your spending on beauty products too?
Comments