Hair Magic Sheet to hold your hair in place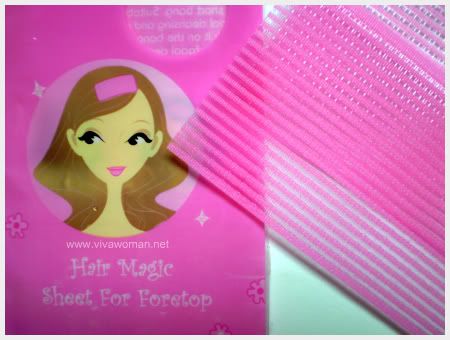 How do you manage your hair from falling all over your face when you're washing your face or putting on your makeup?
Eons ago, I used to use a shower cap. Subsequently I resorted to using a hair band or a hair clip . However, with any of these, I need to be careful to ensure that they don't ruin the shape of my hair because they often do with the marks they leave behind.   So when I saw this Hair Magic Sheet for Foretop, I thought I'll give it a try.
According to the description found on the package, it states that unlike hair clips or hair band, Hair Magic Sheet for Foretop does not leave traces on hair as it fixes hair firmly for face cleansing or makeup.
So does it?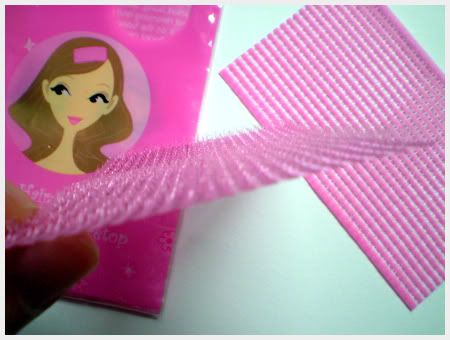 Yes! It holds my hair with the tiny hooks or bristles found on one side of the sheet; much like those velcro fabric hook-and-loop fasteners. It's very soft and easy to fix the hair and sure enough, does not leave a trace unlike conventional hair clips or hair bands.
Though he doesn't look pleased here, he was having fun!
I bought The Hair Magic Sheet for Foretop pack at S$4.95 from Watsons. Each pack comes with 2 sheets, good enough for my short hair though I wonder if it's sufficient for those with longer hair. It's pink so it would make quite a statement if I forget to remove them and wear them out on the street! But it's also something to play with and I had a bit of fun plastering it on my son's hair!
If you're looking for a solution to hold your hair in place while you're cleansing your face or putting on your makeup, try this.
Comments