Tri-Luma for melasma & brown spots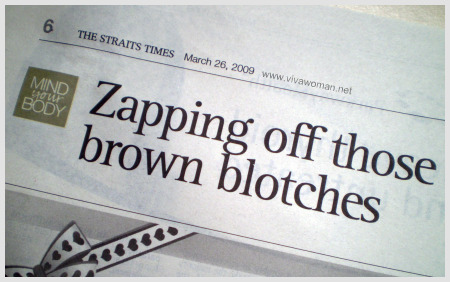 For those of you who have read the article "Zapping off those brown blotches" in Mind Your Body and am interested to use Tri-Luma to treat your melasma or brown spots, please read my review on the Tri-Luma cream. It may work to some extent but it does have its limitations. In fact, I was concerned that certain important information were omitted in the article.
First, your skin can become thinner using Tri-Luma because this is a skin bleaching cream!
Second, you can only use this cream for a period of eight weeks maximum.
Third, using the product can lead to a skin condition known as ochronosis in which the skin becomes thick and dark.
Finally, Tri-Luma contains hydroquinone which have often been said to be carcinogenic.
I won't be surprised that the dermatologist didn't highlight these as mine certainly did not. I learnt of the information by surfing through the Internet myself!
So please, if you're keen on using Tri-Luma, know the risks!  And always use a sunscreen when using a product like this.
Comments