Goodness from multivitamins & multiminerals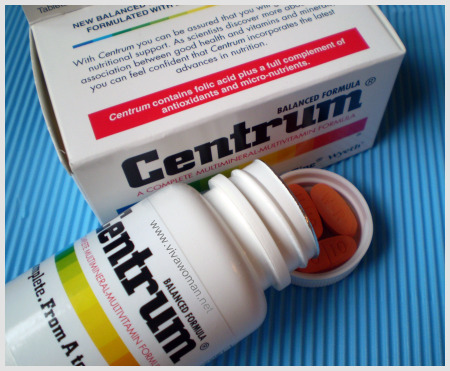 Did any one of you attend the Glow Workshop organized by Watsons last Saturday? Well, I did! And since attending the workshop, I've been taking Centrum, a multimineral and multivitamin formula oral supplement.
Difference between vitamins and minerals
Well, it came in the goodie bag from the workshop and after listening to the talk by Dr Alvin Wong from SKN Medi Asethetics, I realized that there is a difference between vitamins and minerals. Although I've been paying a bit more attention to my diet, but according to Dr Wong, it's still important to take a balanced supplement.
Supplements help us look good and feel good
In addition to that, when I was reading The Perricone Promise by Dr Nicholas Perricone, I learnt that we can look better and feel better in 3 ways:
1. Pay special attention in our diet and what we eat.
2. Take oral supplements in addition to eating well.
3. Use topical products to work from outside in.
So I'm going to be more diligent with supplements now. Anyway, I like the fact that with Centrum, I only need to take one pill per day and that's really quite hassle free.

Collagen products are useless
By the way, Dr Wong also said that collagen supplements and creams are useless because collagen cannot be absorbed by the skin or through the gut. Hence, we need to eat well with regular intake of a balanced supplement in order for our body to produce collagen internally.
Well, I'll share a few more useful information I've gleaned from the workshop in the next few entries so stay tuned!
Comments