TRUE Bio Skin Care Moisturising Cleanser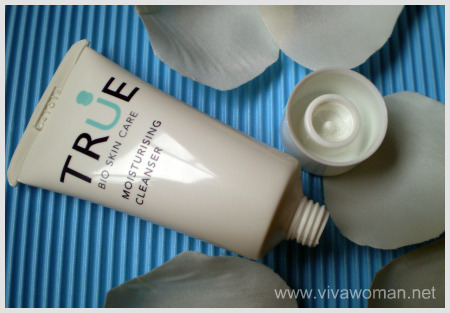 This TRUE Bio Skin Care Moisturising Cleanser has to be the best facial cleanser I've ever come across by far.  A 100% natural foaming cleanser containing cucumber extracts, lemon oil, rosemary oil and wheat germ oil that keeps my face really clean without stripping the natural lipids!   I received this 15ml travel size cleanser from my recent natural facial session with True Beauty and if not for the hefty price point, I would have run out and grabbed the 100ml full size one.
To be included in VivaBella Giveaway
I know some of you will be annoyed reading this because you're probably thinking why the heck am I reviewing such an exclusive product.  Well, because one, this is really good stuff that I like and I won't be surprised that there are some skin fanatics out there who would want to try.  And two, I'm including one of the 15ml tube in next month's giveaway so I'll like my readers to be acquainted with the product too.  YESSIREE!
Best selling product
TRUE Bio Skin Care Moisturising Cleanser by the way, is the best seller from True Beauty and it's not hard to see why because it's indeed awesome.  It comes in the form of a clear gel that foams on contact with water and does not contain SLS.  I use this only after I have removed my makeup using my oil cleanser because the 15ml tube is too precious.  It's got a faint smell of rosemary and is very pleasant to the senses.  The best thing is that this gentle cleanser provides deep cleansing by removing all traces of dirt, dead cells and impurities from the pores.   In addition, I learnt that its natural antiseptic properties reduce inflammation, refresh and tighten the skin.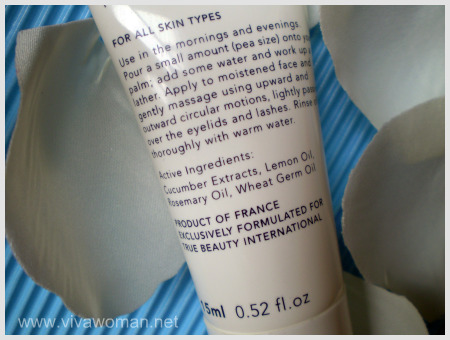 Use of advanced encapsulation process
What's unique about TRUE Bio Skin Care products, including this moisturising cleanser is that the plant essences used are obtained by a highly scientific, non-destructive, low pressure process of extraction, ensuring that a high level of beneficial enzymes, vitamins, protoplasm and collagen in the plants are retained and kept alive.   And this is why their products are able to penetrate deep into the dermis in a matter of seconds to treat the root of the problem.  Definitely good stuff for our skin!
Price points
The 15ml travel size tube can last about 2 weeks and cost S$45.  The 100ml full size cleanser cost S$210 and  I'm waiting for their special promo to see if I can grab it any cheaper.  But meanwhile, someone will get lucky next month.  And very happy I hope!
Comments