Viva Challenge: go to bed by 10 pm nightly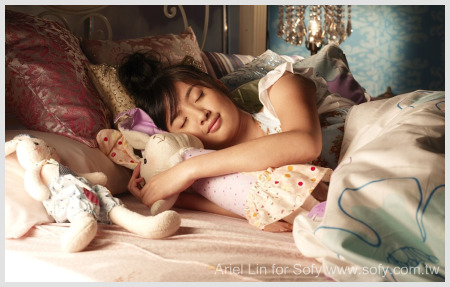 This week's challenge sounds really easy but in reality, I think it's rather difficult to achieve for some of us because of our busy lifestyles. In fact, most of you are probably thinking that it doesn't matter what time you sleep as long as you achieve 8 hours of rest right? Well, unfortunately no. There is an optimal time to sleep which I've written about before which is between 11 pm to 3 am but I later found out that it's even better to sleep by 10 pm. Why?
Melatonin the sleep hormone
According to Marie-Veronique Nadeau in her book The Yoga Facelift, this is the time when melatonin, the great antioxidant which is also known as the sleep hormone, makes its rounds around the body, scooping up free radicals and repairing damage.   WebMD also has an article on this topic which specifically indicates that we should go to bed at 10 pm because our body was designed to sync with the cycles of nature – including daylight and darkness – with the optimal time for sleep falling between 10 pm and 6 am.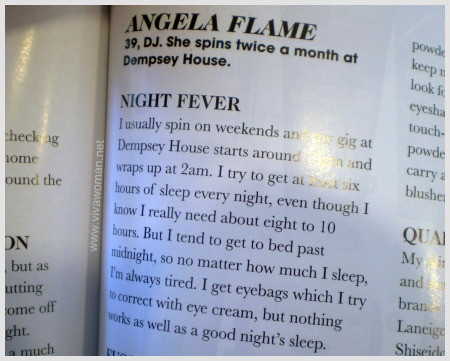 No quality sleep after midnight
Another article takes Benjamin Franklin's saying "early to bed and early to rise makes a man healthy, wealthy, and wise" further by stating that one is likely to feel more refreshed with 5 hours of sleep between 10 pm and 3 am than with 5 (or more) hours sleep that do not begin until 3 am. This is the reason why we still feel tired despite sleeping between 8 and 10 hours when we go to bed much later than 10 pm.
So Viva Woman challenge you to go to bed by 10 pm if you really want to slow down aging as well as look good and feel good all round.  Yes, be a sleeping beauty and get to bed early!
Comments