Is it normal to break out with new products?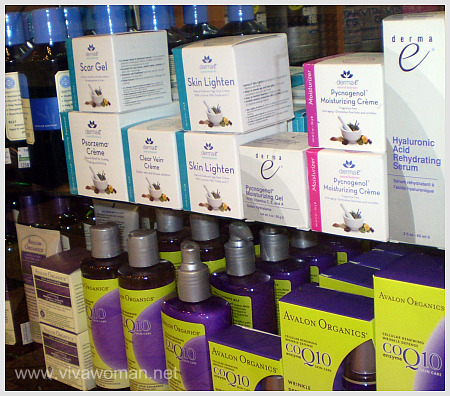 A reader, Pinkyski, left a comment in one of my earlier entries asking this: "I'm using the tea tree oil facial foam. After a day, a few pimples started to show up. Is it because it is not suitable for my skin or is it because my face is adjusting to it"?
How many of you have this experience when using new skin care products?  And what do you do and how long do you wait out for your skin to adjust or be acclimated to the products?  Do you think that the products are "purging" out the "bad toxins" to the surface as I often hear, especially when it comes to using natural or organic products?
Pushing out toxins and impurities to the surface?
For example, when Susan of True Beauty gave me some of her products to try, she told me that my combination skin might become oilier because the products will help to rid my skin of the bad sebum that are trapped beneath.  In fact, it is mentioned on their website that our skin needs to undergo a period of acclimation with the new products as the skin is working to balance itself naturally after years of harsh and chemically-laden product usage. Hence, their products, which is said to treat skin problems deep at their root, will push out all the toxins and impurities to the surface. As such, "those with highly-congested skin may experience the appearance of tiny pimples after using the products."
What is an acceptable acclimation period?
In such cases, customers are mentally prepared because they are told in advance before they use the products and hence, would know what to expect.  However, if customers purchase products off the counter, they are not always told and may not know.  So what should they do and how long should they stick to the product before knowing if the product really suits them?
When should the transient problem go away?
My take would be about three days to a maximum of one week.  Any longer, the product may not be entirely suitable for the skin and even Cosmetic Cop Paula Begoun said so.
"The most likely explanation for these kinds of breakouts is that the skin can initially have a sensitizing or irritant reaction to products with active ingredients, which causes pimples to erupt. Generally, this is a transient problem that goes away in a week or so."  (source)
So what do you think?  What is your threshold with regards to the adjustment period?  And what would you say to Pinkyski?
Comments