Should you or should you not pick at your pimples?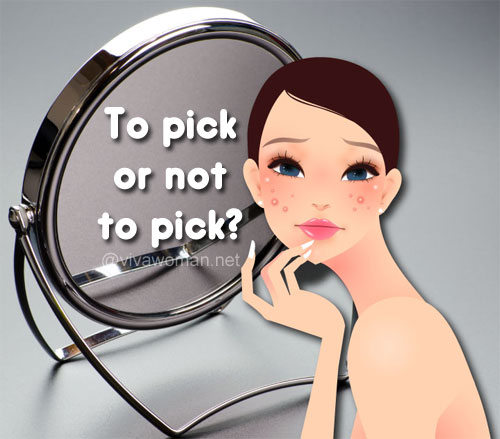 Many beauty articles advise us not to pick at pimples but instead, to make sure it's clean and to constantly re-apply whatever pimple or acne treatment you are using. As much as it is a good habit to not pick at pimples, some pimples form a whitish 'head' after a while and I can't resist picking them. I have to admit, it's partly habit for me to pick them and at the same time, I find leaving these whitish pimples on my face really unsightly so I'd prefer to remove them whenever I can.
Does picking your pimples form scars?
I've been told countless of times that picking at pimples cause scars and that if I want to have beautiful skin I should never pick at my pimples. Personally, I'm not sure if I'm just lucky or if my skin is still able to recover fast for now, but whenever I pick at a pimple, even if it scabs or a scar forms, it is only temporary and heals in no time. Because of this, I find it even more tempting to pick at them whenever I can. But of course this should only apply to pimples that are closer to the surface of the skin and not the kind that are cyst-like or acne that is lodged deep within the skin.
Will popping a pimple make it heal faster?
There also have been instances where the time taken to heal becomes faster after I pop the pimple. I used to get acne that sits on my skin really long and doesn't go away until I pop it. And after popping it, it scabs up and then heals really fast. Again, I'm not sure if this is just me or if popping some pimples will quicken the time it takes to recover.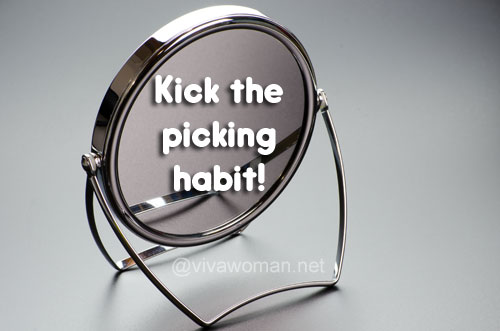 Misjudging whether a pimple is ready to be popped or not
There are times when I let my bad habit get the better of me and I start attempting to pop a pimple that is not ready to be popped or cannot be popped. This usually ends up with me in pain and a very red and swollen looking pimple that takes longer than usual to recover. This has happened many times already, but has never deterred me enough to stop picking at pimples that doesn't look ready to be popped. In this case I believe it's a very bad habit on my part.
Stopping my bad picking habit
Recently I have stopped the habit of picking at my pimples unless there is a very obvious whitish head on top of it, and it has been such a huge improvement to my skin. It could be the acne treatment product that I have been using or it could be a mixture of both the acne treatment and the fact that I stopped picking at the pimples that led to the drastic improvement of my skin. It was only after seeing results of improvement that I was even stricter on myself on not picking at pimples, so in that sense, it was sort of a vicious cycle in the past when I couldn't stop the habit of picking at pimples.
Pick at your own risk
Even though I used to pick at my pimples, after using the right acne treatment serum and along with not picking at my pimples, I don't get any breakouts anymore, not even before and during my period. Although I have to add, my diet probably plays a part in not having those awful breakouts. Now that I don't get scars or pimple outbreaks, I find the need for concealer almost gone. Apart from having nicer skin, I spared myself the need to rely on concealers all the time and it definitely saves me a lot of time preparing to go out. So unless the whitish head is really, really obvious and threatening to pop on its own anytime, my advice to you is still the age old saying, never pick at your pimples unless absolutely necessary if you want good skin.
Comments