Sheer indulgence at The World of Organic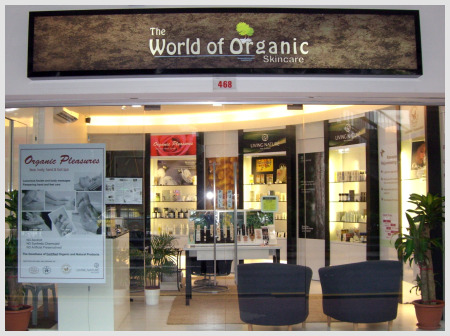 I have heard so much about the goodness of manuka honey but I have never tried it on my face until last Friday, when I had the opportunity to be pampered with a unique facial involving manuka honey face mask at The World Of Organic Skincare. And the interesting experience has left me yearning for more manuka honey now! I swear I could almost taste the sweet honey in my mouth when the therapist was massaging it on my face using the rose quartz crystal wands!
Face, body, hand and foot spa services
The manuka honey used at the spa was from Living Nature, a brand of natural skincare products made without synthetic ingredients in New Zealand. The World Of Organic Skincare has been distributing Living Nature in Singapore and recently began offering face, body, hand and foot spa services at its River Valley outlet. Lawrence Chee, the PR & Marketing Director had invited me to try out their service, promising me a wonderful and luxurious experience.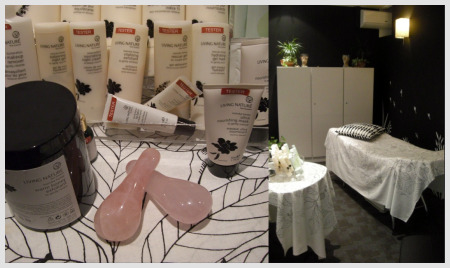 Rose quartz crystal wands to massage the manuka honey
The facial was free of steaming and extraction. The only special tool which was used was the rose quartz crystal wands that you see in the picture above, which was heated up to massage the warm manuka honey into my skin. The heat wasn't excessive; just warm enough to ensure that the honey was manageable to be massaged as honey can get really sticky when it's cool.
Acne marks lightened
Apart from the manuka honey mask, two different treatments were used on my face – a clay peel and a hydrating mask – both from Living Nature. I was told that the clay peel which contains Kaolin would lighten up my pigmentation marks and my skin would be instantly radiant. Well, I didn't really find the marks lightened, but it was true that my face had an instant glow right after the facial. In addition, I noticed that two of my acne marks were lightened slightly a day after the facial. I'm not sure if it was the effect of the clay peel mask or the manuka honey. Well, perhaps both!
Manuka honey left skin feel soft and supple
But I have to say that I thoroughly enjoyed the manuka honey mask and my skin felt exceptionally soft afterwards! I thought about trying it out at home but I imagine it would be quite messy. Plus, I don't have the rose quartz wand and even if I had, it would be difficult to massage on my own and I don't know how to do the lymphatic massage either!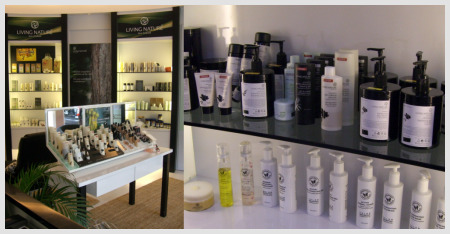 Facial customized according to customers' needs
The World Of Organic Skincare customizes their facials according to different skin types. The only constant is the manuka honey mask because it is very gentle and suitable for all skin types. In addition, all their products and ingredients are fresh because the products are pumped out on the spot at the cocktail bar according to customers' needs and nothing is pre-prepared.   The spa is not big but it's cozy enough.  I find their menu prices rather reasonable and I like the fact that their natural and organic products are also within affordable range.   My only complain was the location, because it wasn't near a train station for those who do not drive.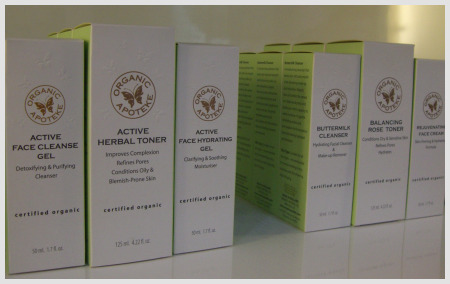 Organic waxing available
Besides products from Living Nature, the company has another series of facial spa services using products from Organic Apoteke. They also offer nail treatments that are free of acetone formaldehyde and toluene. And something else that was interesting caught my eye – organic bikini and brazilian waxing !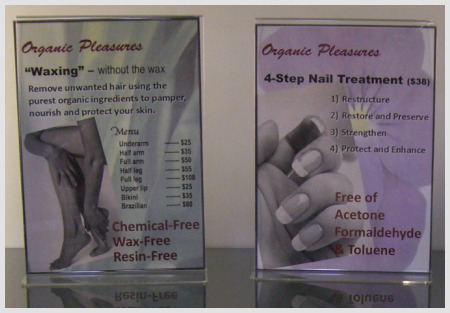 FREE Sheer Indulgence Face Spa with manuka honey mask
I'm happy that The World Of Organic Skincare has worked out a special promotion for Viva Woman readers! The first three readers who call in for an appointment from now will get their signature 75 min FREE Living Nature Sheer Indulgence Face Spa! Yessiree!  So quick, grab the phone now!
50% discount off any spa service for July
In addition, Viva Woman readers also get a 50% off any item on the spa services menu for July 2009. Click here to view the full spa menu.
Conditions for the offer
To enjoy the offers stated, please quote "Viva Woman said I should try it" when making your appointment.  You should also provide your name, I/C number and please note that this is only applicable to first time new customers to The World Of Organic Skincare.  In addition, the free treatment and discount is valid for one customer each and one time only.
Location and contact details
The World of Organic Skincare is located at 468 River Valley Road and the number to call for your appointment is 68380168.  Do drop me a note to share about your experience when you've tried them.
Comments