Tranquil new year treat at Aramsa~The Garden Spa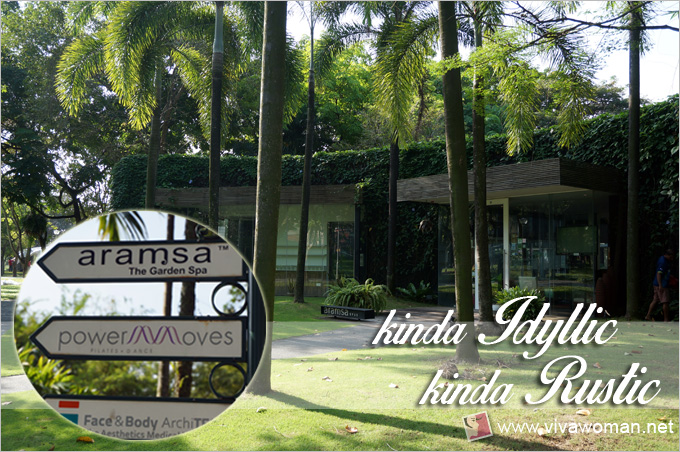 Howdy everyone! It's a brand new year and welcome to a brand new season at Viva Woman. I hope you are all recharged and refreshed to kick-start the brand new year. As for me, I managed to squeeze time to get some spa treat as I got an unexpected day off at the beginning of the year. YAY! Since I could get some me-time in the morning, I wanted it well spent. So I quickly scanned through my spa wish list (yes, I made one!) and put a call to Aramsa~The Garden Spa located at Bishan Park 2, half expecting not to get a slot. But they managed to fill me in for an early morning spot! (#k8SjZc9Dxk_#k8SjZc9Dxk)
Now, Aramsa happens to be at the top of my spa wish list only because it's the nearest for me. I remember seeing Aramsa spa around for many years whenever I visited Bishan Park. Because I'd read about how the spa has won a number of awards and accolades all through the years, I sorta knew that it's a garden spa and have always been curious about the place.
But just by looking at the facade of Aramsa, I've always wondered how this could possibly be an outdoor spa that is private. On one hand, I suppose it's secluded by all the surrounding lush greenery but at the same time, I can't help but wonder if it is called a garden spa simply because it's located within a park. Let's say my interest was naturally piqued and of course I need to find out for myself!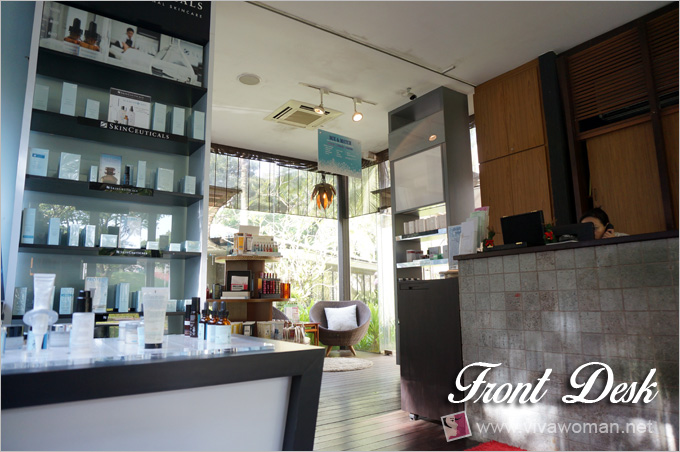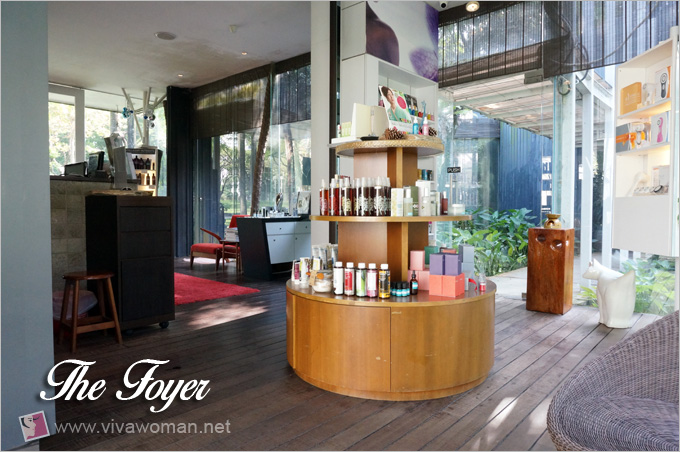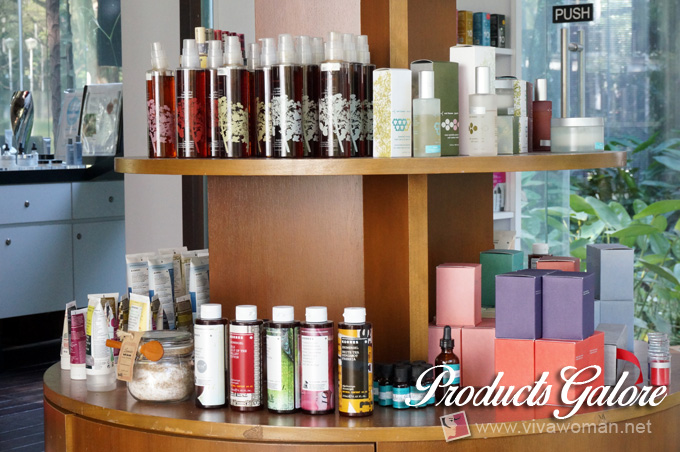 Spacious surroundings
If you've been to Bishan Park 2, you can't really miss Aramsa. It actually looks small and unimpressive but walk right in and you'll be surprised that there's more than meet the eye. The reception cum foyer area is pretty spacious. I noticed they carry quite a wide range of products from Korres along with a few other brands that I cannot remember now. I'm not sure if those products are used in their treatments but I know the spa uses Skinceuticals in some of their facials. Anyway, I'm only keen in their body treatments and so it doesn't really matter to me what brand they're using.
My original intention was to indulge in a two-hour treatment but since my booking was pretty late, I was only given 60 minutes of indulgent time. So choices were rather limited and I ended up selecting their Aramsa Touch, which is described as Aramsa's signature massage using a fusion of eastern meridian and western classical massage techniques of medium pressure.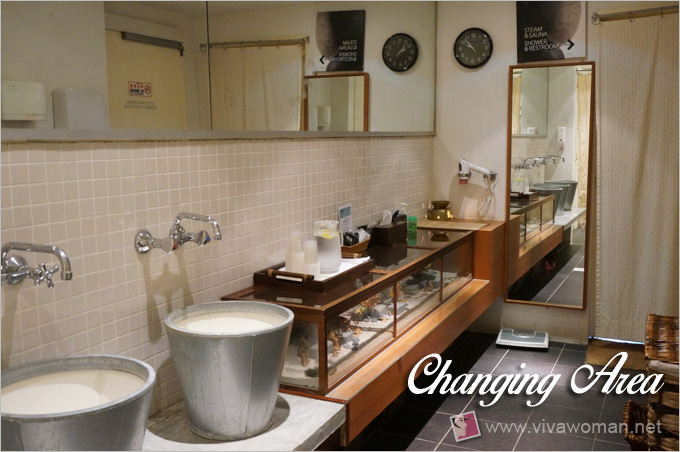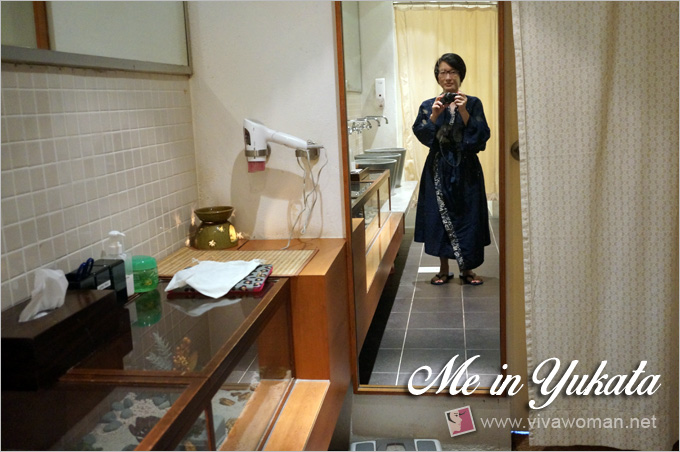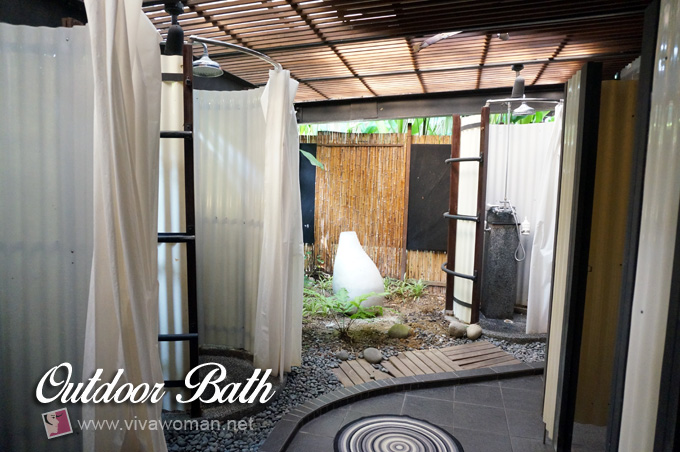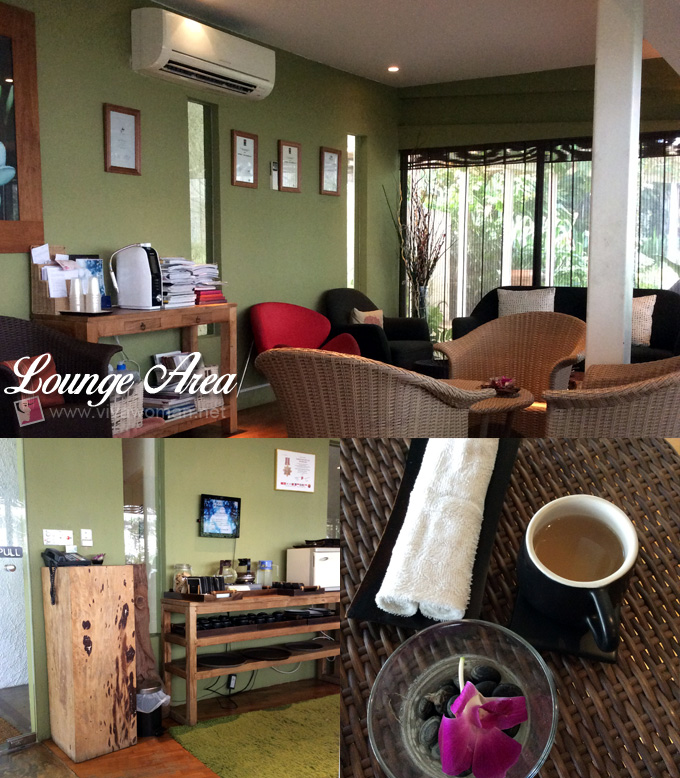 Amenities with a difference
I was ushered to the locker cum changing room. I found it strange that guests don't get privacy while changing. In fact, I thought I'd made a mistake but after walking around later, I realized guests are supposed to change in the open, beside our locker. That or change in the adjoining toilets or bathrooms which are really not changing rooms as you can't hang your clothes in those rooms. But in the end, I changed into their given yukata in the toilet because I felt uncomfortable about changing in the open. Now, I'm not a prude but maybe I was shy that day. LOL. And I wasn't just shy, I was a tad absent-minded too and forgot the password I created for the locker. Good thing the Aramsa staff were cool about it and the matter was resolved without a glitch.
Anyway, we were to head to the lounge area with a self-serving tea and cookie counter to wait for our therapists. I happened to head there a bit earlier than my appointment and so I had time for a little ginger tea. I was shown back to the same lounge after my treatment too. I can't remember if there's a name to the lounge area but my suggestion if they don't is to call it a quiet room. Why? Well, it was awfully quiet. Even with three or four guests in there, the silence was deafening. I couldn't even hear anyone breathing! o.O
Okay, some of you are probably reasoning in your head after reading what I just wrote: "Shouldn't a spa be a quiet retreat?" Well, yes but a little soothing music won't hurt. In fact, it was the same inside the treatment room. There was no music initially and all I could hear was the movement of my therapist and the chirping from the birds. Well, I'm not really complaining. It's afterall meant to be a sanctuary!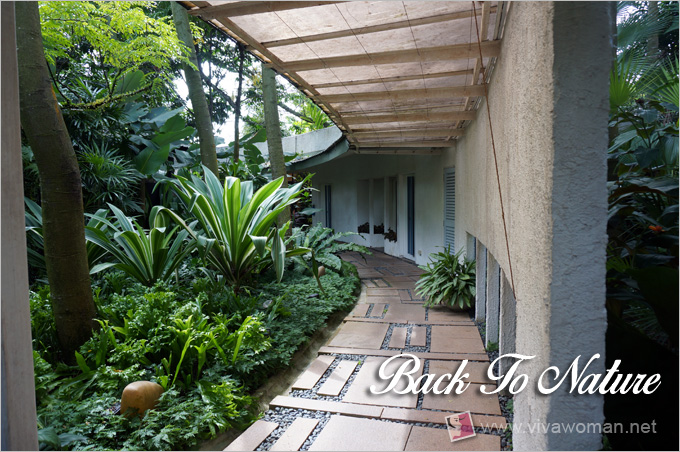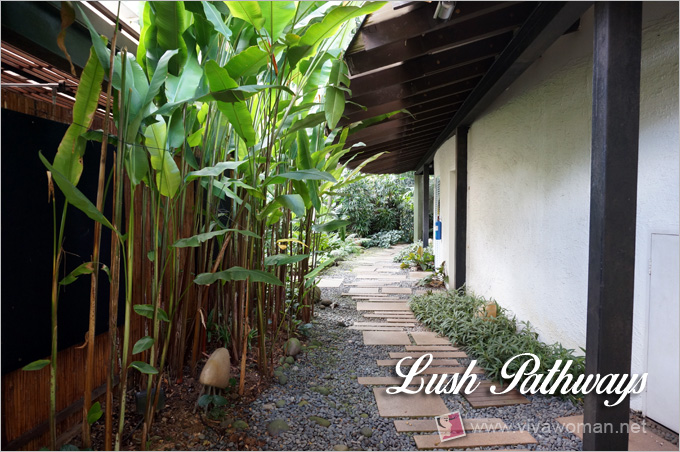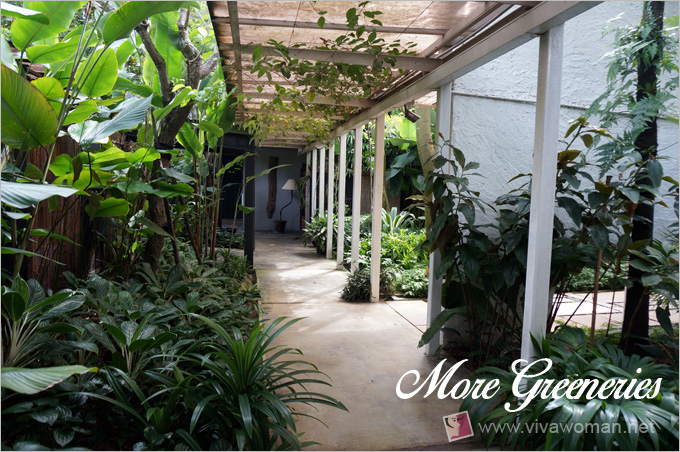 Treatment rooms with a garden view
But remember I mentioned that there's more than meet the eye to the spa? Well, going by the facade, you have no idea that this place comes with a number of treatment rooms. According to their website, Aramsa Spa has 17 uniquely designed treatment rooms, each presenting an eclectic mix of contemporary design and seamless spaces in harmony with the garden ambience that brings the outside in.
The one I had my treatment in was fairly spacious and comes with a garden courtyard and outdoor shower. However, because I only had a massage, I didn't get to use their outdoor shower. In fact, my treatment was indoors and the shutters were down so view or no view, it made very little difference because 80 percent of my time was spent with my eyes closed or looking into a bowl of flowers on the floor. Well, I'm contemplating if I should book myself one of their milk or mineral bath the next round so that I can enjoy their garden more thoroughly. But I'm of the opinion that if this is called a garden spa, then they could have left the shutters up so that I can at least enjoy the garden view.
Otherwise, even though my massage was a mere 60 minutes, it was good for me. I didn't bother asking the name of my therapist but she had good skills and knew where to exert more strength in order to unknot my tight muscles.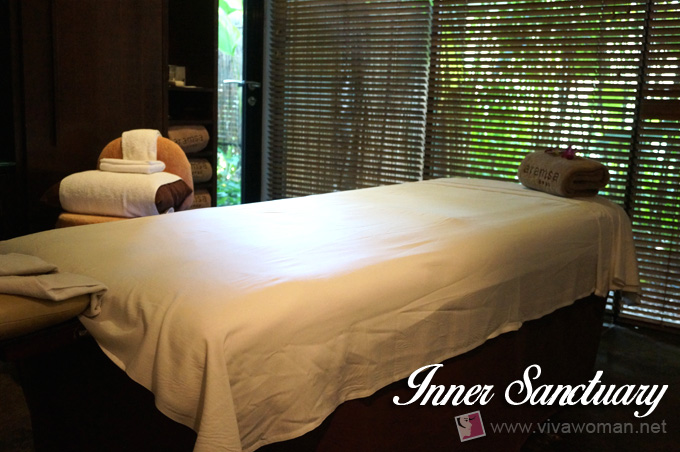 Good experience but service can be better
Overall, I would rate my experience at Aramsa~The Garden Spa above average but I'll like to say that I was disappointed at some levels as I was actually expecting more finer touches from an award-winning spa.
First off, I think the spa can do with improvements to its facade or a fresh coat of paint because it just looks old to me. I'm not sure if the aged look is supposed to be in line with the whole rustic feel but the look doesn't appeal to me. Second, I wish they'll consider the privacy of their guests when it comes to their changing room.
Finally, they need to send their staff for some training because I realized that they can't handle emails. I'd initially sent them an email to book but later on called them to confirm. However, I realized that they missed my requested day completely and replied me about another date I wasn't even asking. I'd also requested for an outdoor treatment area but it seems that was completely missed too. Or maybe I didn't express myself too clearly.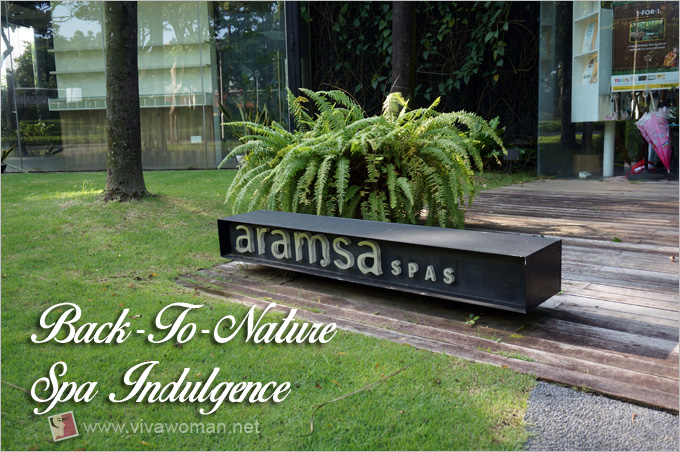 Considering another visit
But having said all that, I'll still be keen to go back to them for another treatment. I think their prices aren't too bad and the whole tranquil experience is a plus. Also, I like that they don't push their packages. I was only asked of my interest to take up a package and when I said no, they didn't pursue any further. That certainly made my experience a lot more pleasurable. (#k8SjZc9Dxk_#k8SjZc9Dxk)
Anyway, if you like to check out Aramsa~The Garden Spa, go to their website and find out more.
As for me, I'm just happy to start off the year giving myself a reasonably enjoyable spa treat. Already, I'm secretly plotting my next escapade and hope that it'll be sooner than later.
Update on 7 Feb 2019: I went back for a similar treatment today and have to say their standard has dropped tremendously since my last treatment in 2015. The therapists assigned to me and my husband were supposedly junior and all they did was to smooth out our skin with little or no strength. It was a complete waste of our money.
When I gave the spa my feedback after the treatment, their staff suggested giving me a more senior therapist the next round. They also gave me a $50 voucher that I can use in my next treatment. But why did I have to waste two hours of my time and $392 (Aramsa Touch x 2 hours x 2 pax) only to be told I can get a better treatment the next time? Seriously? I can take my money elsewhere!
Service highlighted was purchased and this review is in line with my disclosure policy.
Aramsa~The Garden Spa Review
Pros
Refreshing garden concept
Reasonable prices
Comprehensive treatments
Cons
Changing room lacks privacy
Standard of treatment has dropped tremendously!
Comments