10 skin care ingredients that I avoid & why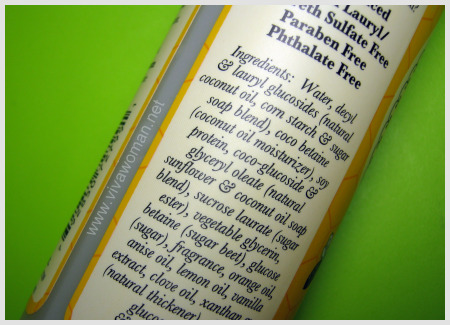 A big thanks to all who participated in my poll last Friday to find out how many of you are into natural or organic skin care products. I received 103 responses – out of which 23% use only natural or organic skin care products, while 63% use natural or organic skin care products whenever possible and 14% are not into using such products at all.   Some of you also commented that not all natural or organic skin care products are genuine and may still contain some undesirable ingredients. Others commented that natural and organic skin care products may not be entirely beneficial – something I've discussed in an earlier entry are organic and natural skin care products useless?
I mentioned in that entry that we need to learn to read the ingredient list of a product and avoid some of the harmful ingredients commonly cited.  Well, since writing that entry, I've learnt a bit more and today, I'll discuss the top 10 skin care ingredients that I avoid and the reasons.  Most of these are synthetic ingredients but there are also a number of natural ingredients that I avoid too.
1.  Silicone derived emollients
Silicone emollients are occlusive and are used to create a watertight film on top of the skin to lock in moisture.  Listed under the names of Dimethicone, Dimethicone Copolyol or Cyclomethicone, these show up in over 80% of all skin-care and cosmetics such as foundation, primers, concealers and the popular BB creams.  While they make application smoother,  these compounds coat the skin, making it impossible for the skin to breathe.  This is why they are often described to be like a plastic wrap suffocating the skin and trapping anything beneath it.  Prolonged usage can cause skin irritations and breakouts for some people.  In addition, it also means it would be difficult for any of your skin care goodies to penetrate into your dermis layer effectively, which I believe causes products to become ineffective after a period of time.
2.  Petroleum-based ingredients
These are byproducts of petroleum and include ingredients such as petrolatum, mineral oil, and paraffin which also block your skin and coat it like plastic, thus clogging up the pores.  When the skin cannot breathe properly, it builds up toxins and leads to all kinds of issues.  So these are definitely no no for me when it comes to skin care products.  While, I may not mind using a lip balm containing petrolatum but somehow they've never really worked very well for my lips.
3.  Beeswax
For the same reason as silicones, mineral oils and petrolatum, I avoid beeswax in facial products as far as possible.  Although beeswax is a natural ingredient, it is a form of impermeable oil that coat the skin, making it impossible to breathe too.  It also has to be heated at high temperature to be melted into an ingredient mix, which means the product is unlikely to have anymore live cells to benefit our skin.  This ingredient is commonly found in lip balms and lipsticks but I'll avoid this ingredient in facial products and even body care products as far as possible.
4.  Citrus Oils
Although citrus oils are natural, they can cause photosensitivity when applied topically.  Common examples of citrus oils include Citrus Grandis (Grapefruit) Peel Oil, Citrus Aurantium Dulcis (Orange) Oil and Citrus Aurantifolia (Lime) Oil.  Others are bergamot, cumin, lemon, lemongrass, rue, angelica root and petitgrain.  I may not mind if the product consist of one or two citrus oils and they're listed at the bottom of the ingredient list but if it's a combination of many citrus oils, I would definitely avoid.
5.  Lavender oil
Topically, lavender oil is cytotoxic and increases photosensitivity. I would avoid products containing lavender oil or lavender essential oil as the key ingredient. If it is listed at the bottom of the ingredient list, I would be less concerned. I also avoid linalool as far as possible as this is a major component of the essential oil of lavender.
6.  Sulfates
I avoid facial cleansers containing Sodium Lauryl Sulfate (SLS) and or Sodium Laureth Sulfate (SLES).  These are harsh detergents that are used in cleansers, soaps and shampoos and will strip our skin of its natural lipids.
7. Alcohol derivatives
As a whole, I avoid any products containing alcohol. Those like ethanol, ethyl alcohol, denatured alcohol, methanol, benzyl alcohol, methyl alcohol, isopropyl alcohol, and SD alcohol are solvents derived from petroleum and are extremely drying and irritating to the skin. With prolonged usage, these may strip the skin's natural immune barrier, promote the formation of brown spots and cause premature aging of the skin. And even though cetyl alcohol, stearyl alcohol, cetearyl alcohol and lanolin alcohol are said to be beneficial in skin care, I tend to avoid them as far as possible too.
8. Fragrances
Some fragrances listed as musk or 6-methylcoumarin can cause photosensitivity too. Hence, I generally avoid facial products containing fragrance unless they are derived from essential oils. 
9. Hydroquinone
This ingredient is not so common and only used in some skin whitening products. I've used the ingredient before as prescribed by a dermatologist but this ingredient is terribly damaging as it thins out the skin when used after a few weeks. When the skin becomes thinner, it also means that the skin becomes more proned to sensitivity and damage under the sun.
10. Alpha- and Beta-hydroxy acids (AHA/BHA)
I avoid creams and lotions containing AHA or BHA altogether as these ingredients also make our skin more sensitive to the sun.  I have so far only tried Murad AHA/BHA Exfoliating Cleanser and I don't mind it so much only because it doesn't stay on my skin for a prolonged period.  But having said that, I don't use the product any longer now. 
Parabens
You will notice that I didn't include parabens in my list.  Actually, I don't mind parabens that much unless if I see a whole bunch of them like Ethyl, Methyl, Propyl and Butyl Parabens in an ingredient list.   If it's just one or two of them and they're listed right at the bottom, they don't bother me that much.  However, since I'm using more natural and organic products, they do not contain parabens anyway.
For beauty sake
As you can see, my reasons for avoiding such ingredients stem from a beauty standpoint such as fear of photosensitivity or skin suffocation rather than a health standpoint because the ingredients are toxic.   Typically, I avoid products – natural or otherwise – with a long ingredient listing as I am not familiar with some of the ingredients and I also have a tendency to miss  or misread some words along the way.   Additionally, I do not believe that effective products need to have a long list of ingredients.  What's more important are the active ingredients used in the formulation.  As I've written in my entry 5 things to know about skin care labels, only the top 33% of the ingredients matter. 
So what about you?  Are there any ingredients you avoid in particular?
Comments