Brands spotted at Sephora in ION Orchard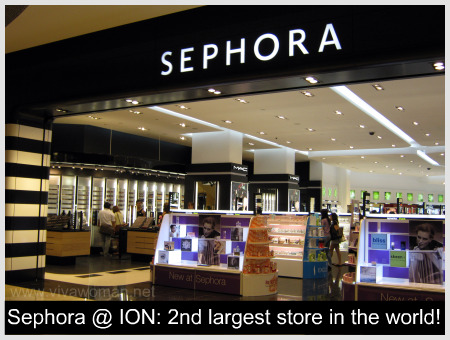 As I was in town to color my hair yesterday, I checked out Sephora at the new Ion Orchard.  Honestly, I had lost interest in Sephora and didn't keep up with news about the new store at all.  In fact, I wasn't expecting much.  But boy, I have to admit I was surprised that this store is huge!  And it's only now that I found out that it's  a 15,000 sq ft whopper of a store, which makes it the biggest in Asia so far.
Makeup range has expanded but hot favorites still missing
My camera unfortunately, had to break down on me and so I couldn't take any pictures of the new store.  Big boo boo! (Updated on 20 Aug with a pic of the storefront.) But I will say to my fellow beauty bloggers in Asia that this time, it might be worthwhile for you to check this mega beauty store out especially if you're into skin care products.  But really, forget it if you're still hankering for makeup brands like NARS, Urban Decay or DuWop because the only new one that has been brought in and is worth highlighting is Smashbox.   The range from Two Faced and Pop Beauty are still available, and the new store also has counters for MAC and Make Up For Ever.
Anyway, makeup brands don't matter to me that much.  I was quite happy with the spread of skin care products this time.  Although they still have the usual department store brands (don't ask me why SKII is taking up such a prime spot), there were some interesting ones that caught my eye.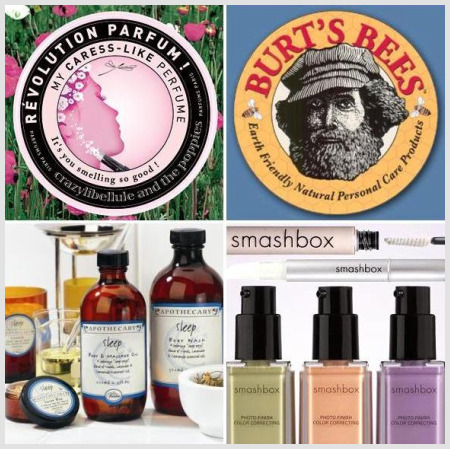 New brands that caught my fancy
Lots of Burt's Bee, solid perfumes in the form of Crazy Sticks by Crazylibellule And The Poppies, Mario Badescu skin care, Earths Organics Gardeners, Me! Bath spa products, Hip, and Olivers & Co Organic Cosmetics.  I likey!
Others brands include Sakura Skin Care range, Principessa, Nia24, ECRU New York, Peter Thomas Roth, Murad, Talika, John Master Orgnics, Jice Beauty, Ole Henriksen, Fekkai and Juice Beauty – some of these are already available in the Takashimaya outlet.  I also saw the range from Dr Hauschka, A'kin and Eco Kids and of course plenty of products under the Sephora label.
Burt's Bees haul
I didn't spend a lot of time at the new store and only grabbed some products from the Burt's Bees range for my kid and myself.  I started loving this brand, then turned luke warm but looks like Sephora has renewed my interest in it again.  So yes, I can forsee myself visiting this store more frequently compared to the two visits I paid to the outlet at Takashimaya so far.  Well, Sephora at Ion Orchard is definitely more exciting!
To see some pictures of the new store, check out Makeup Stash.
Comments