How to determine your personal SPF number?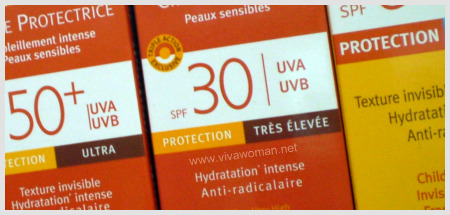 I came across a very useful article about our ideal SPF number based on our skin color.  According to Paula Begoun in her Beauty Bulletin, it is a multiplication figure based on your skin color and the SPF number on the product.
Your Level of Sunburn Risk x by the SPF Rating =
Safe Sun Exposure for Your Skin Color
The Beauty Bulletin article calculated SPF rating based on six levels of skin color. So for someone like me with fair skin color, I am at level 1, and my skin burns most easily amongst the six levels.  This means I need to use a sunscreen with a higher level of SPF rating because I'll usually get a burn in about 15 to 20 minutes of unprotected sun exposure. 
SPF ratings for fair skin tone
SPF 15 x 20 minutes = 300 minutes (5 hours) of protection
SPF 30 x 20 minutes = 600 minutes (10 hours) of protection
SPF 45 x 20 minutes = 900 minutes (15 hours) of protection
So SPF 30 is just about good for me.  If you have darker skin color, please read the full bulletin here to find out how much protection you are getting with your current sunscreen.
SPF numbers only measure protection against UVB rays
A lot of times, consumers think that a higher SPF number means good protection. That's only part of the story because the SPF number only measures the amount of protection from UVB rays or how long you are protected from burning.  SPF rating does not consider damage from UVA rays as I've written before about why SPF rating is not a good measure of sun protection.
Frequent application is still important
In addition, while the article tells you that you can get 10 hours of protection based on SPF30, it also depends if you've slapped on enough sunscreen on your skin.  Frequent application is still important especially if you're out under the hot sun since some of the sunscreen ingredients may not be as photostable as claimed.
Comments