Effective active ingredients in a sunscreen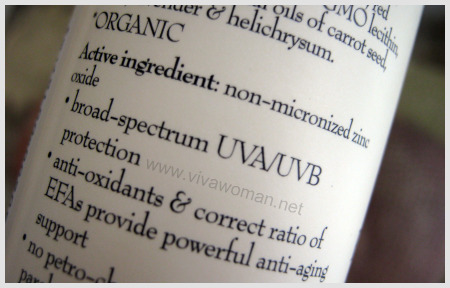 By now, most of you are already aware that you should be looking for a sunscreen that offers broad spectrum protection against UVA and UVB rays.  However, until the new rating system for UVA protection comes into effect, we can't tell for sure if the sunscreen we purchase really offers protection as it claims unless we examine the ingredient list.  So what are the effective active ingredients in sunscreens that will protect us from both UVA and UVB rays? 
According to the American Cancer Society, products with an SPF of 15 or higher that also contain Avobenzone, Ecamsule, Zinc Oxide, or Titanium Dioxide are likely to be effective against UVB and most UVA rays.   
Avobenzone
Sometimes listed under its trade name Parsol 1789 or Butyl Methoxydibenzoylmethane, this is an oil soluble ingredient used in chemical sunscreens to absorb the full spectrum of UVA rays.  However, Avobenzone is shown to degrade significantly in light, resulting in less protection over time. Hence, if your chemical sunscreen contains this ingredient, it should also include other photostabilizing ingredients like Octocrylene. It has a low health hazard at level 2 according to information from the Environmental Working Group.
However, if you're a mineral makeup user, you might be interested to know that in an earlier entry I wrote, I presented evidence that uncoated titanium dioxide (TiO2) and zinc oxide (ZnO) can degrade avobenzone so it is best not to layer non-micronized mineral makeup with an avobenzone containing chemical sunscreen.
Ecamsule
Most frequently listed under its trade trade Mexoryl SX, this ingredient is developed by scientists at L'Oreal and is said to be virtually impervious to sun exposure. However, it is better used together with Mexoryl XL, also known as Drometrizole Trisiloxan to provide complete protection against both UVB and UVA rays. 
As written in my early entry about Mexoryl sunscreens, the two Mexoryl molecules are able to work synergistically with each other and with other sunscreen filters including Avobenzone, Titanium Dioxide and Zinc Oxide to provide full spectrum protection against both UVA and UVB rays.  In addition, Ecamsule has a low health hazard at level 3 according to information from the Environmental Working Group.
Titanium Dioxide
Commonly listed as TiO2, this ingredient is a physical blocker in sunscreens and is a white, opaque and naturally-occurring mineral found in many products, ranging from paint to food to cosmetics. In cosmetics, it has been chemically processed to remove the impurities, leaving the pure, white pigment available for use. Hence, sunscreens containing Titanium Dioxide most often leave an unattractive white cast.
There have been some controversies regarding the health hazards of using this ingredient but it is listed a low health hazard at level 1 according to information from the Environmental Working Group.   However, the thing to note is that Titanium Dioxide by itself only provides partial UVA protection as seen in the chart taken from the Environmental Protection Agency above.  The sunscreen with this ingredient should be formulated with other active ingredients like Zinc Oxide to provide broad spectrum protection.
Zinc Oxide
Finally, my favorite sunscreen ingredient. Sometimes listed as ZnO, this ingredient is also a physical blocker in sunscreens and deflect rays like a mirror instead of diffusing them.  In certain formulation, this ingredient also leaves an unattractive white cast on the skin but it is the best sunscreen ingredient approved by FDA, offering broad spectrum protection on its own if sufficient amount is used in the formulation.  I recall reading in an article it should at least be 16% to be effective although I don't have the source to confirm that now.  According to information from the Environmental Working Group, Zinc Oxide has a low health hazard rating of 2.
Tinosorb M & Tinosorb S
All the four ingredients listed above are approved by FDA. However, Tinosorb M and Tinosorb S, which have yet to be FDA approved, are also ingredients available in some European sunscreen formulations such as those from Avene and Eucerin. Tinosorb M and Tinosorb S are hybrid chemical UV absorbers and reflectors manufactured by Ciba. Tinosorb S (bis-ethylhexyloxyphenol methoxyphenyl triazine) is oil soluble while its counter part Tinosorb M (methylene bis-benzotriazolyl tetramethylbutylphenol) is water soluble and both are said to be highly photostable, working as a physical sunscreen and a chemical sunscreen, shielding and protecting the skin. And according to information from the Environmental Working Group, Tinosorb S has no health hazard rating.
Silk-based ingredients
I have also recently come across a sunscreen – La Soie Silk Protein Nano Gold SPF 30+ – that does not contain any of these ingredients but is said to provide broad spectrum protection. I'm still testing it and will review it in due course.
Comments