The short and long of my new pixie haircut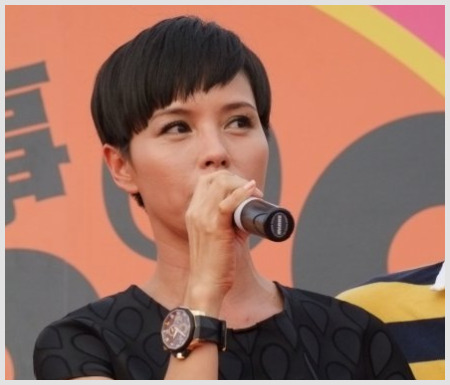 I'm all for short haircuts. Well, I don't have a choice really because my limp and thin hair texture doesn't not allow me to keep my hair long anyway. I didn't really like the pixie haircut until I spotted it on Zoe Tay. I thought it looked very sassy and chic on her.
Variation in the length of the sides and back
The pixie haircut was made popular by Hollywood celebs like Katie Holmes and Rihanna. Even Keira Knightley took on the hairstyle, which is cut to be short and close to the head, especially the fringe. The variation is in the length of the sides and back, where one can tailor to allow for longer or shorter hair.

Blunt fringe with short back
So earlier in the week, I went for my haircut and my hairstylist gave me something that is kind of pixie-like. A short and blunt fringe – something which I rarely have and quite a short back. But he kept the sides slightly longish. Even though I think it's different, but my son kept reminding me that my hair now looks like Zoe's in The Ultimatum.
More attention on facial features
With a style like that, it's a bit of a double-edge sword. On one hand, I can look a bit more youngish but on the other hand, more attention is put on my face. Hence, I have to put a bit more color to my pale face plus contour my cheeks a little so that my face don't look too fat! In terms of styling, it really depends. I can also wash and wear this haircut quite well but if I want to look more chic, then I should spend more time styling it with hair gel or mousse.
Victoria Beckham is growing out her pixie
Anyway, I've just learnt that Victoria Beckham is letting her pixie haircut grow out. It was reported that when she was spotted in Los Angeles recently, her brunette locks reached just a few inches above her shoulders. Heh. So I guess I can visit my hairstylist in another three months' time!
Comments