La Soie Silk Vita White: pure vitamin C powder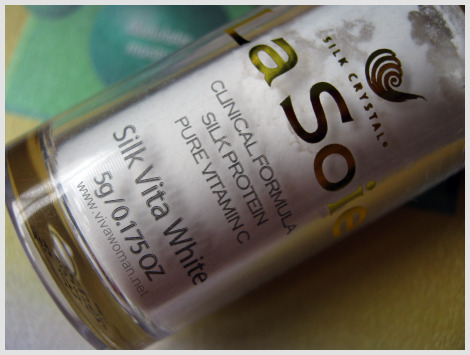 I've written about how well my skin takes to the topical application of vitamin C and I've also tried a number of products incorporating this ingredient such as Therapeutic Dermatologic Formula C Scape Serum, John Masters Organics Vitamin C Anti-Aging Serum and even my homemade vitamin C serum.  I stopped using the homemade version because I got lazy having to make a fresh batch almost every other day or so. So when Dr Christine Cheng of Divine Medspa told me about her new La Soie Silk Vita White and offered me a bottle to try, I jumped on it.
L-Ascrobic Acid
La Soie Silk Vita White Powder is described as a clinical formula made of 100% Silk Crystal with two ingredents – L-Ascorbic Acid and Silk Powder. L-Ascorbic Acid is known to be the only natural form of Vitamin C in skin care products. It is a potent antioxidant proven to stimulate the synthesis of collagen, strengthens the capillaries and cell walls, as well as protect both beta-carotene and Vitamin E from oxidation.
100% Silk Crystal
The Silk Crystal in La Soie Silk Vita White contains nano sized gold particles with silk protein which are said to have high anti-bacterial and antioxidant properties and hence, can reduce the level of free radicals causing cell damage, on top of its UV protection effects.  The silk protein by the way, is developed by a Korean scientist and you can read an article about the La Soie range by Business Times here.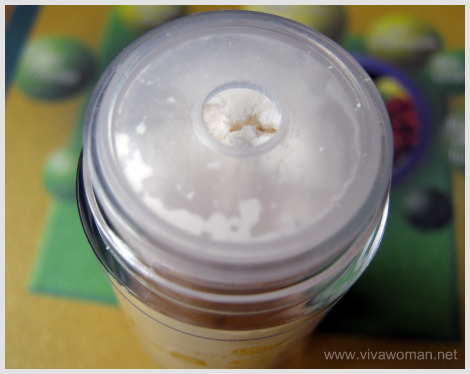 Powder does not oxidize that easily
I like the idea of using vitamin C powder as this means I don't have to worry too much about oxidization. Plus, it is so easy and convenient to use. All I need to do is to shake some of the La Soie Silk Vita White into my lotion or cream, mix well and apply. Easy peasy!
Some stinging sensations on initial usage
When I first used the powder, I felt some stinging sensations and skin reddening which are common with topical usage of vitamin C. However, over time, this sensation subsided and I don't feel anything much these days. It doesn't irritate my skin anymore and in fact, I just like how it made my skin look and how much faster my scars are healing with this. Okay, it's not an astounding difference but if you've ever had success with topical application of vitamin C products, you'll know what I mean.
Almost  non-smelling
Dr Christine Cheng told me that she likes this vitamin C powder because it is easy to apply, non-sticky and non-smelling. I agree except for the smell. It's not a bad smelling but when it is mixed with my tonic lotion, it does have this slight "rusty" smell – which is very similar to my DIY concoction.
Price and availability
Anyway, the 5g cost S$68 and is available at Divine MedSpa located at #02-15 Robertson Walk at 11 Unity Street.  For enquiries, call 6732 5578 or you can visit the Divine MedSpa website for more information.  I estimate that the bottle can probably last me about 1.5 months with twice-a-day usage. I think it's fairly reasonable and this is something I would definitely recommend if you're in the market for an effective vitamin C product for your skin.  Well, at least I know I'm going to stick to this vitamin C powder for awhile longer.
This product however, is only available to those in Singapore.  If you're outside Singapore, there are probably a couple of other brands you can check when it comes to topical vitamin C powder – such as the Philosophy Turbo Booster C Powder or the Marie-Veronique Brightening Supplement.
Comments