Can I be your fave naturally beautiful blogger?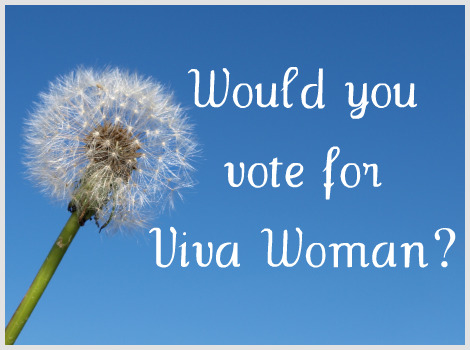 The Body Shop is celebrating Natural Beauty Bloggers to support the true meaning of natural beauty.    They are doing this to applaud bloggers who discuss natural beauty, environmentally friendly products, and give ageless advice.  According to The Body Shop, these are bloggers who often delve deeper to address more than just beauty on the surface or just keeping up with current tips and trends.  
And thanks to some of your nominations, Viva Woman is honoured to be selected as one of the Naturally Beautiful Nominees and to become the Naturally Beautiful Blogger, I need your votes!  If you think this blog is worthy of the title, cast your vote at The Body Shop Blog.  It's a very easy process by checking on the poll but you need to do so by November 6, 2009. 
Vote to support natural beauty inside out!
Comments