Watsons brings in star products from Dr Jart+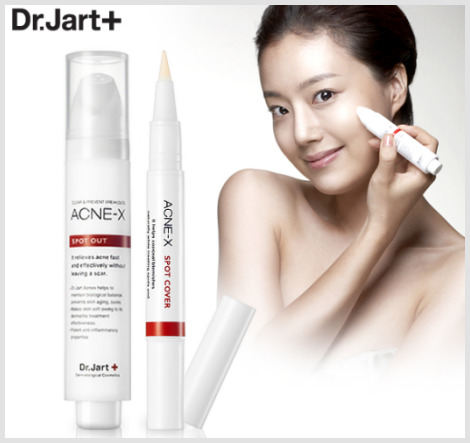 I was thrilled to see Dr Jart+ finally available at a Watsons near me.  I think the company brought in four products from the Korean brand sometime end August but they were only available in the bigger outlets.  I'm not sure I'll even get any of the products but I was excited because Dr Jart+'s BB creams are very popular and I think they deserve a mention now that they're readily available locally.
Suitably formulated for sensitive skin
Dr Jart+'s products are said to be developed with minimum use of preservatives, alcohol, fragrance and other irritants and hence, suitable even for those with sensitive skin.  I'm not sure about this as I couldn't find the ingredients in English.  But anyway, the four products introduced by Watsons here are:
– Black Label Detox Healing BB Cream(SPF 25PA+++)
– Silver Label Rejuvenating Blemish Base (SPF35/PA++)
– All Out Black Head
– Acne-X Spot Cover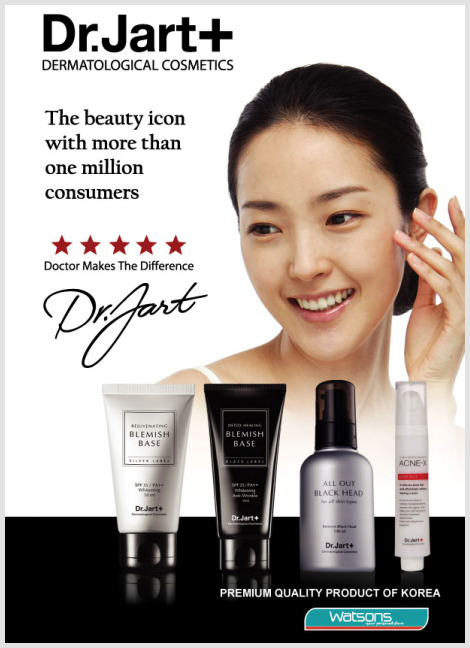 Raves and reviews on Dr Jart+ BB Creams
Of the four, the All Out Black Head and Acne-X Spot Cover interest me most. The All Out Black Head is said to get rid of blackheads in 10 minutes while the Acne-X Spot Cover is said to heal acne without leaving scars.   I understand that Dr Jart+ Black Label Detox Healing BB Cream(SPF 25PA++) is their best seller.  Jyoan of Dreamcavern gave the product 5 out of 5 stars and you can take a look at her review on the product to get an idea of its performance.  As for Dr Jart+ Silver Label Rejuvenating Blemish Base, it is specially developed for troubled and sensitive skin.  You can also read a comparison of the two BB creams by Kimoko here. 
However, if I am not wrong, Dr Jart+'s BB Creams are not so suitable for those with fair skin tone?  Those who have tried their products may like to share your thoughts?  And are there other products in the Dr Jart+ line you've tried and would recommend?
Credit for images: www.gseshop.co.kr & www.watsons.com.sg
© www.vivawoman.net copyright notice ☺
______________________________________________________________
Comments